Imagine having both hands free as you go through an airport terminal. Without a bag, you can easily scan tickets, double-thumb messages, and take in the relaxing atmosphere as your arms are free to swing lazily through the air. Such is the carry-on backpack's liberating ability. A multi-compartment, large-capacity backpack that is usually made specifically for airplane travel is known as a carry-on bag. Backpacks for carry-on are intended to be your only piece of hand luggage.
What To Consider When Buying a Carry-On Travel Backpack
A few important factors to bear in mind while choosing a carry-on backpack from our list are here.
Capacity: Liters are the standard unit of measurement for a backpack's capacity; the more liters it has, the more items it can contain. However, keep in mind that when loaded completely, large-capacity bags can become extremely heavy.
Comfort: Any backpack you purchase will likely require several hours of carrying. Because of this, seek important comfort elements like padded straps, waist/chest buckles, rolling wheels, or carrying grips that let you occasionally rest your back.
Airline Restrictions: Check the particular baggage size restrictions of any airline you plan to use before purchasing a carry-on backpack because most of them take airline size constraints into consideration.
1. Amazon Basics Carry-On Travel Backpack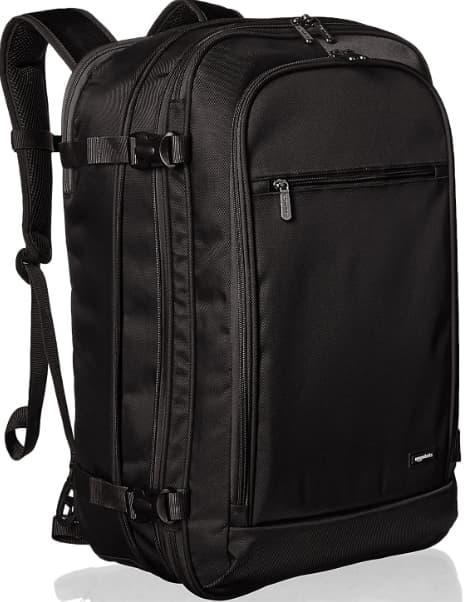 The Carry-On pack from Amazon Basics is an affordable bag that nevertheless hits all the essentials. It has a carrying capacity of about 45 liters and hangs securely on padded backpack straps as well as the detachable sternum and waist straps. There are numerous sections within the expanded storage area, including an ID pocket and an inside padded laptop pocket. This backpack may double as a suitcase whenever the need arises because it has a shoulder strap and side carrying handles.
Capacity: 45 Ltrs
Best suited for people looking for a carry-on in Budget
SHOP NOW
2. Bange Weekender Carry-On Backpack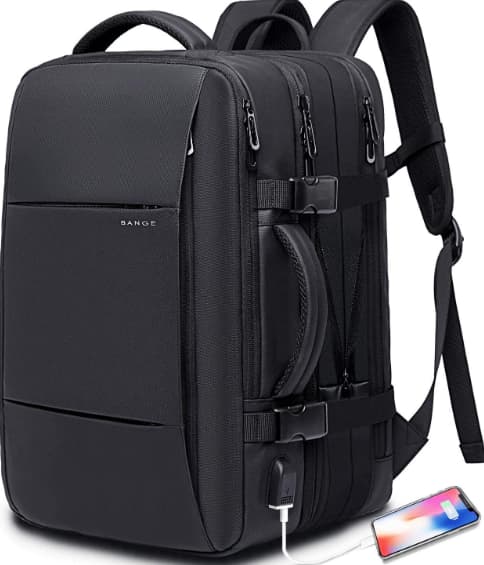 when you want to let the earth assist you in carrying your luggage rather than using your shoulders to do so. The Weekender Carry-On is a new expandable, waterproof bag that rolls easily on the ground and is ergonomically designed for the shoulders. The Weekender is made to meet the essential requirements of the frequent traveler: a shockproof laptop compartment, various carrying handles, and a storage capacity that grows from 25 to 45 liters. It is the ideal rolling option because of features like a waterproof internal pouch and a built-in USB charging port.
Capacity: 26Ltrs , extendable upto 45 Ltrs
Best suited for people looking for a Convenient Rolling carry-on
SHOP NOW
3. KAKA Travel Carry-On Backpack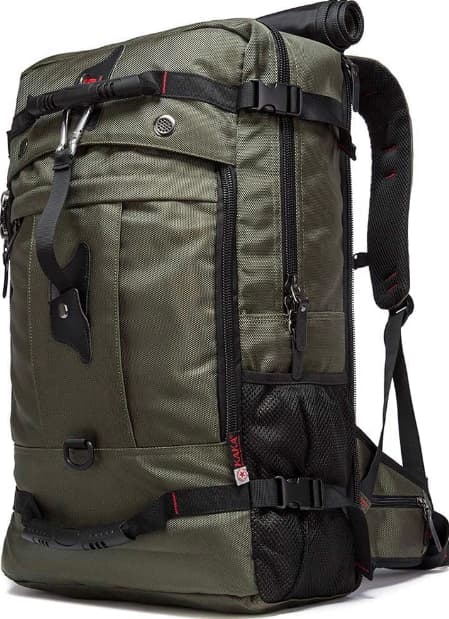 A carry-on bag with a traditional design for adventure gear, the KAKA travel backpack includes a whopping 10 total pockets for managing everything you have. It can be carried like a suitcase in the hand or like a duffel bag over the shoulder. While other carry-on backpacks have identical shoulder straps and carrying handles, the well-balanced rectangular shape of the KAKA bag suggests that it was created with convertibility in mind. It's a backpack that is very pleasant to carry however you like.
Capacity: 35Ltrs
Best suited for the people who are looking for a versatile solution for a Suitcase
SHOP NOW
4. Nomatic Travel Carry-On Bag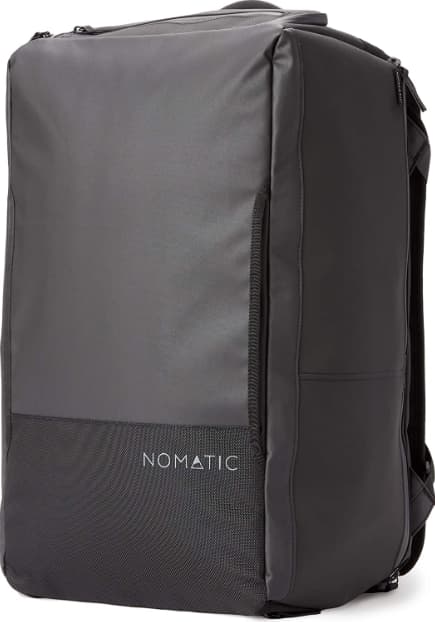 A sturdy bag would be a sensible investment given the rough nature of air travel, and this Nomatic travel bag is made of a sturdy, waterproof tarpaulin material engineered to resist years of usage and abuse in the occasionally unfriendly skies. This backpack is a compulsive organizer's dream with its feature-packed design and strong build. For credit cards and passports, there is an RFID-safe pocket. There are fleece-lined pockets for gadgets, separate laptop and tablet pockets, and even a space for shoes.
Capacity: 40 Ltrs
Best suited for travelers looking for a rugged and sturdy option to carry their essentials
SHOP NOW
5. SwissGear 1900 Scansmart Backpack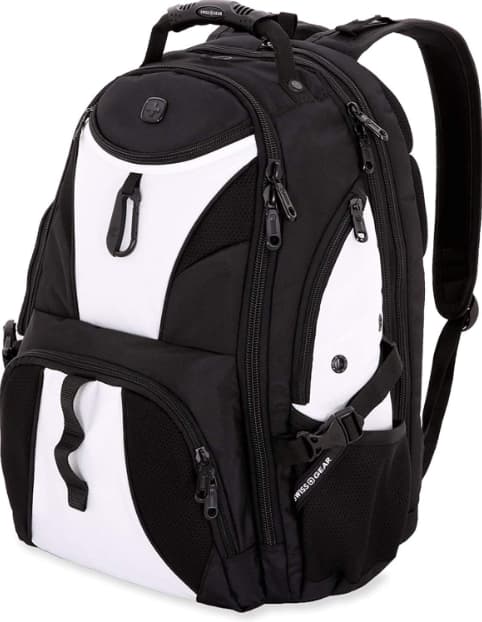 We suggest Swissgear 1900 Scansmart Backpack if you're seeking a carry-on that really resembles a backpack but is nonetheless stuffed with airline-friendly features. It emphasizes travel's more technological side. In order to meet TSA guidelines, the bag incorporates padded tablet pockets and a zippered compartment for laptops up to 17 inches.
Capacity: 31 Ltrs
Best suited for professionals who carry their techy gadgets while traveling.
SHOP NOW
Pick your favorite one out of these as per your needs and enjoya hassle free exciting travel