An intensive chemical peel with glycolic, lactic, or salicylic acid is unquestionably one of those procedures that is best left to the professionals. The best at-home chemical peels will be much milder, won't necessitate any downtime, and usually be applied through peel pad, serum-like liquid, or wash-off product. Although the chemicals and potency of at-home chemical peels might vary, the majority work by deeply exfoliating the skin to minimize fine lines and wrinkles, brighten the complexion, and remove unsightly brown spots and discolouration.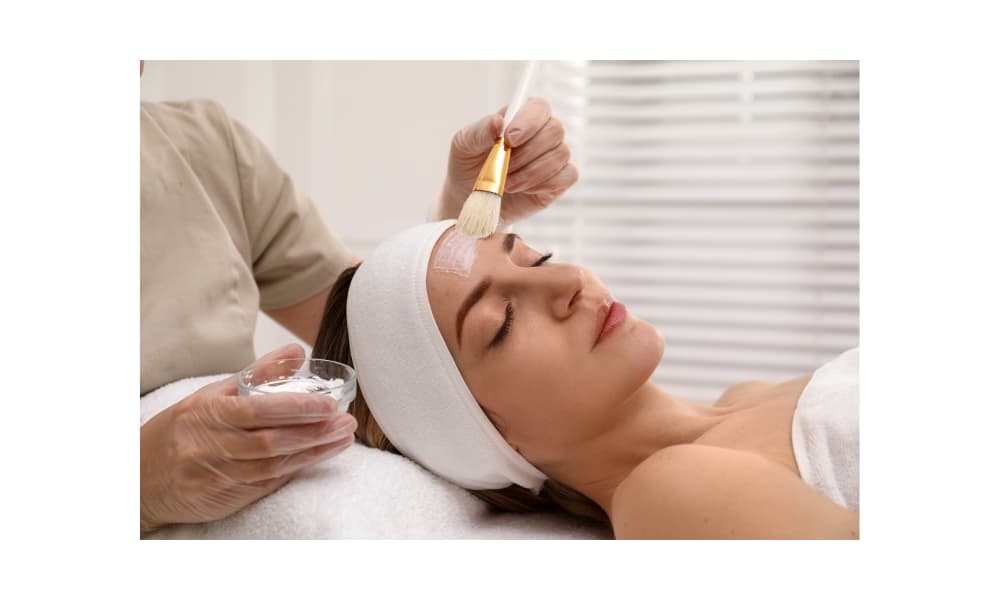 How to Choose a Chemical Peel
Type of Acid: It makes sense to take your skin type into account while selecting a DIY peel. Make sure the acids in the peel are directed at the problem you are attempting to solve.
Strength of Acid: It makes sense to take your skin type into account while selecting a DIY peel. Make sure the acids in the peel are directed at the problem you are attempting to solve.
Medium: You'll see that this list of chemical peels includes anything from peel pads to overnight procedures. It's important to note that short-term, wash-off treatments often have less of an impact than leave-on formulae that can function overnight, even though the medium you choose will mostly depend on your preferences.
Best At-Home Chemical Peels in 2023
Dr. Dennis Gross Alpha Beta Universal Daily Peel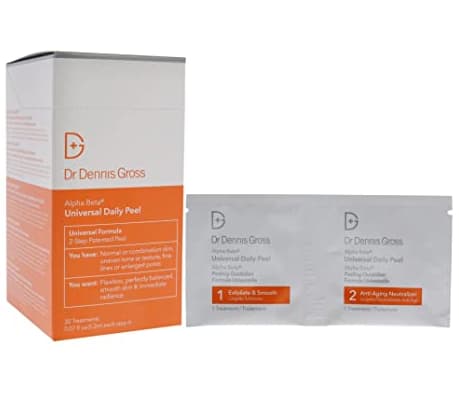 Image: Amazon
You have probably seen this peel pad before. It is widely available because it genuinely is the best of the best. It contains five distinct acids, a mix of AHAs and BHAs, to address issues like acne, dark spots, and dry patches. The two-minute application process is definitely worth the time. However, given that these pads are the actual stuff, you should proceed with caution if you have sensitive or dry skin.
Pros: AHAs and BHAs
Cons: Potentially overwhelming for some
$70 at Amazon
Natura Bisse Glyco Extreme Peel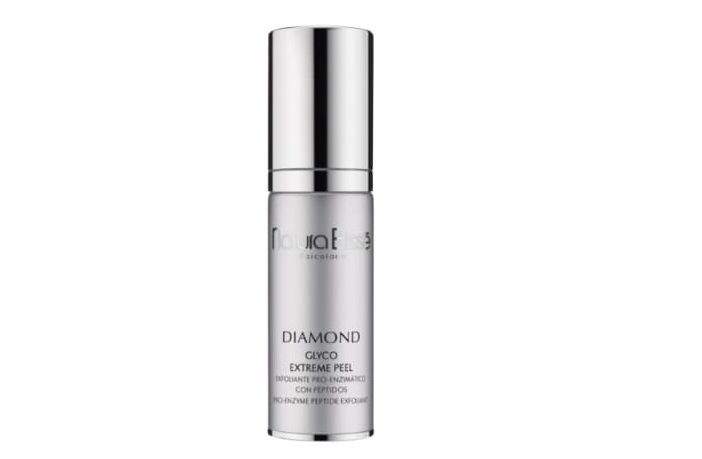 Image: Nordstrom
Consider this as a temporary pick-me-up. It is intended to be used twice daily for six weeks straight. This is potent enough to noticeably brighten skin without causing irritation. It is supercharged with five different AHAs to attack indications of aging on the surface and at deeper depths of the skin.
Pros: Brightening and Anti-aging
Cons: Price is high
$295 at Nordstrom
Obagi Medical Revivify Multi-Acid Facial Peel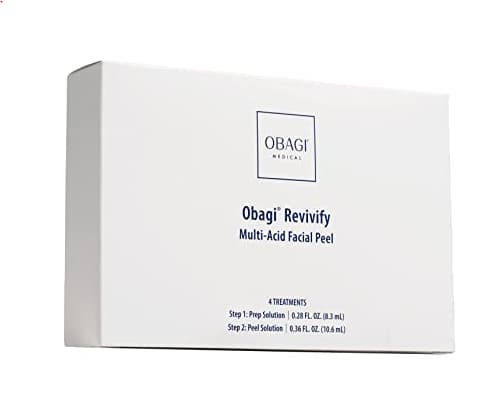 Image: Amazon
This is the closest thing you can get in the convenience of your home to a professional-grade peel. The combination of three acids—glycolic, salicylic, and lactic—creates one of the most potent over-the-counter exfoliating products. Although the results for skin smoothing and retexturizing are undeniable, please continue with caution.
Pros: Smoothing and retexturizing
Cons: Should only be used with extreme caution.
$175 at Amazon
Bliss That's Incredi-peel Glycolic Resurfacing Pads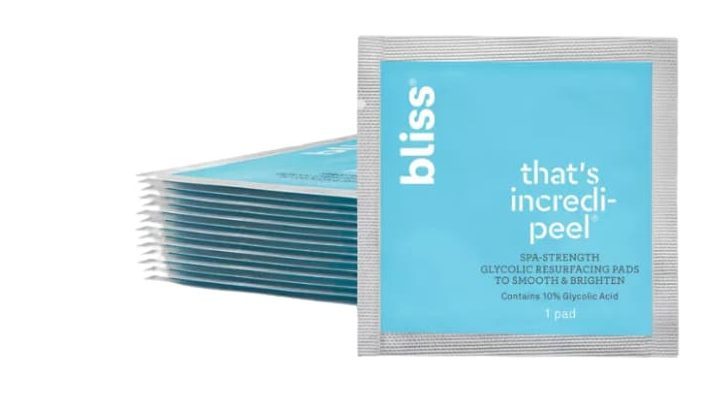 Image: Ulta
These Bliss fan favorites peel pads are straightforward in some ways, as evidenced by the staggering positive Amazon reviews. 10% glycolic acid targets fine wrinkles, dark spots, and blemishes overnight through time-release. Thanks to the inclusion of witch hazel, licorice, and calendula flower, which reduce inflammation, it is a particularly well-tolerated composition.
Pros: Soothing and Non greasy texture
Cons: Some people claim to smell something strongly.
$25 at Ulta
Sobel Skin Rx 30% Glycolic Acid Peel
Image: Bloomingdales
People who are looking for chemical peels to treat melasma, acne, or acne scars especially adore this 30% glycolic acid concentration because it only lasts for two minutes. To produce a balanced, clear, and exfoliated complexion, its formula includes glycolic acid, which is obviously present, as well as calming and soothing chamomile. Given that this peel tends to be more potent, stick to the recommended application time and stay away from it if you have sensitive skin.
Pros: Great for acne and melasma
Cons: Not suitable for skin that is sensitive
$48 at Bloomingdales
iS Clinical Active Peel System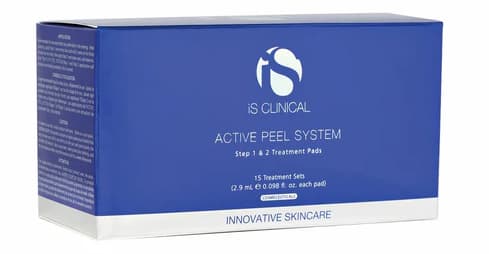 Image: BlueMercury
I can say with absolute certainty and comfort that these pads are a game-changer as someone who has battled rosacea for years. Despite being gentle, it nonetheless contains potent herbal and citric acids to effectively exfoliate your skin while maintaining the integrity of your skin's barrier. Even though my skin is normally hot, the initial tingling feeling is cooling in nature, which feels wonderful.
Pros: Good for rosacea-prone skin
Cons: Fewer boxes per batch
$88 at BlueMercury
Caudalíe Vinoperfect Brightening Glycolic Peel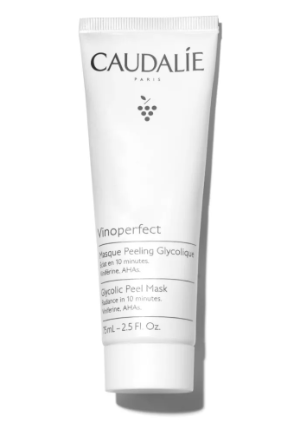 Image: BlueMercury
This face mask for exfoliation is superior to dull skin. The 10-minute cure is a wonder worker that increases luminosity, sloughs dead skin, and imparts a glow. It is brimming with mild AHAs and the brand's patented Viniferene, which is excellent for lessening the appearance of black spots. This little guy has an unusually creamy texture and won't sting or tickle when applied, unlike some other chemical peel masks that will tighten and need to be peeled off. Even though this mask produces some amazing results, we don't suggest it for anyone with sensitive skin.
Pros: Great for dark spots
Cons: Not suitable for skin that is sensitive
$42 at BlueMercury