Despite being a member of the old guard, is the Banana Republic still producing quality clothing? The premium brand under the GAP umbrella is called Banana Republic. Banana Republic is the place to go if you want to explore more into a "fashion forward" wardrobe, even though GAP is great for basic necessities. With a rebrand, Banana Republic is returning to its roots and emphasizing the clothing with an adventure-focused aesthetic that made them famous in the 1970s.
In our Banana Republic review, we visited their online store, tried out a few new items, and reached a conclusion on whether this veteran brand is deserving of your attention.
1. Slim Rapid Movement Chinos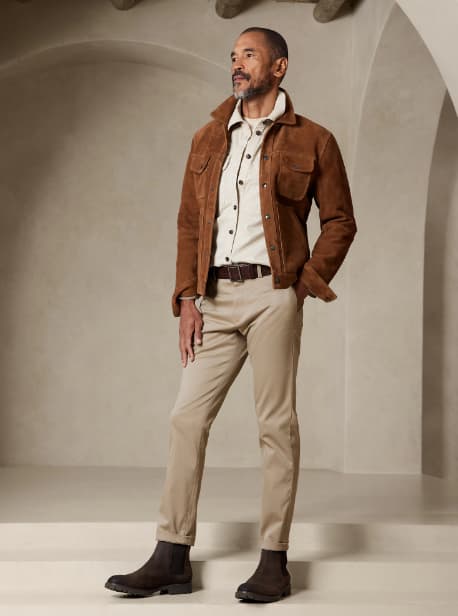 Since Banana Republic has been selling chinos for longer than We have lived, We had to choose a traditional style.
The Superior quality organic cotton (90%) fabric used to create the Slim Rapid Movement Chinos has a sufficient amount of high-stretch fabric for comfort and flexibility.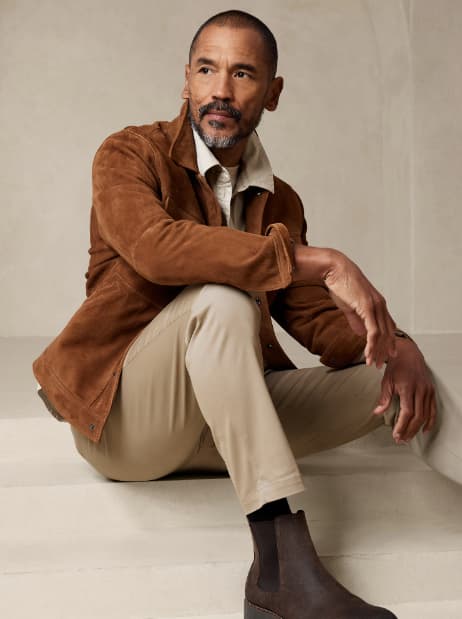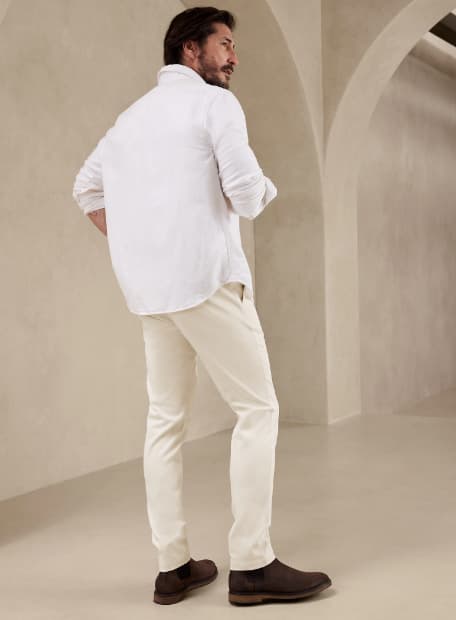 There are several different sizes available, ranging from
28 to 44 with inseams
from 29 to 33. It has a redesigned narrow leg opening that measures
7″ flat
and is slim through the thigh.
Thanks to a
high-stretch
fabric of Rapid Movement Chinos that looks stylish, resists
wrinkles
, and is both strong and soft, chinos are made to do more and are developed for everyday use.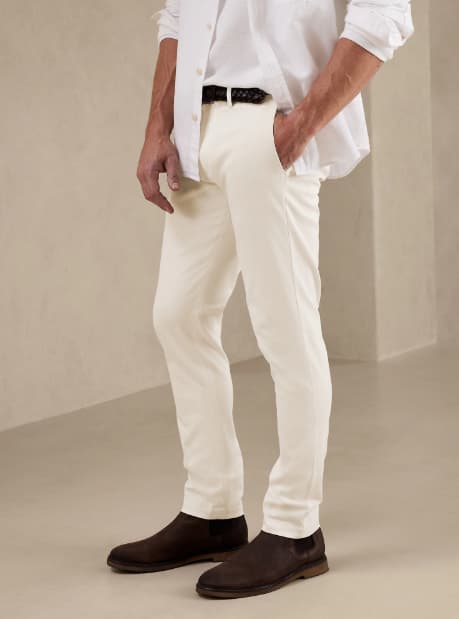 It is available in
8 color
options to merge with your personality.
Best suited for Office and casual outings.
SHOP NOW
2. Heritage Denim Chore Coat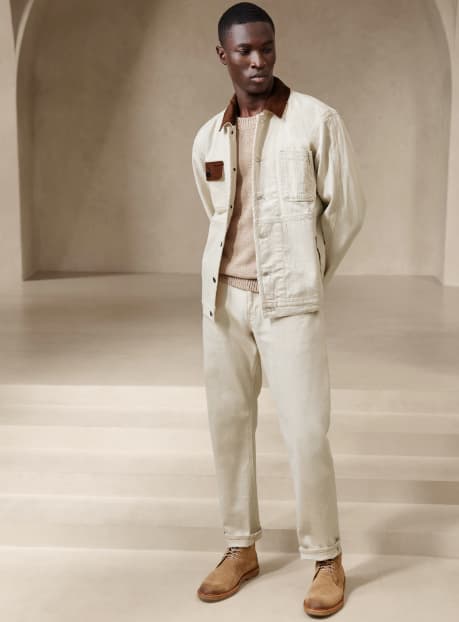 The Heritage Denim Chore Coat is the ideal layer for the change from summer to spring.
Although it appears to be quite a heavy piece online, it is considerably lighter than we anticipated. It's breathable and a great casual piece because it's manufactured of organic cotton.

When the sleeves are rolled up, the
smooth 100% cotton
blend fabric has an effortless appearance.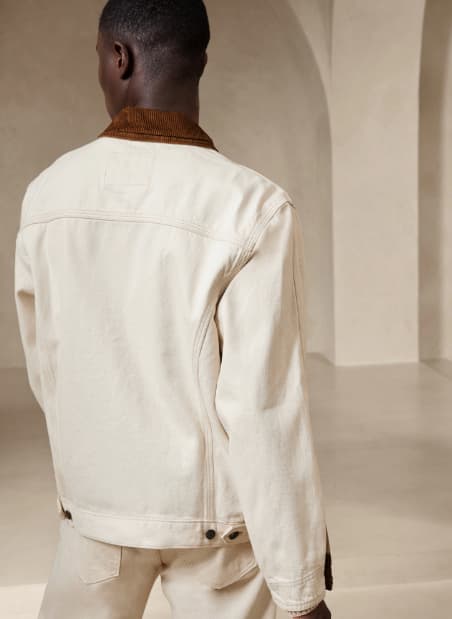 To retain your essential trinkets, this garment has
two deep-set breast pockets
and
two front side pockets
that are true to the chore coat style.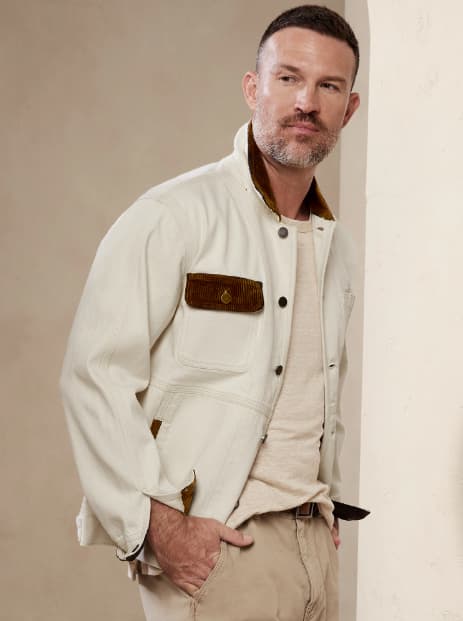 This chore coat, which comes in white, has quickly ascended to the top of the fashion world and is now one of the most popular items in people's wardrobes. Despite the fact that it's a terrific piece that layers and goes well with practically everything, we have to resist the impulse to wear it too frequently.
It is available in only
White color
.
Best suited for Weekends and crazy road trips
SHOP NOW
3. Authentic Supima Henley T-Shirt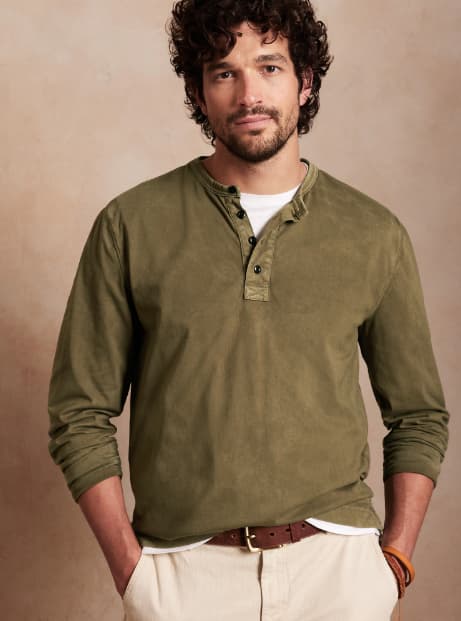 The henley is a classic for every wardrobe and has been praised since the 19th century for its comfy collar and breathability. This is made of American-grown Supima cotton that has been specifically cleaned for enhanced color, dimension, and softness. It is very soft while being built for strength.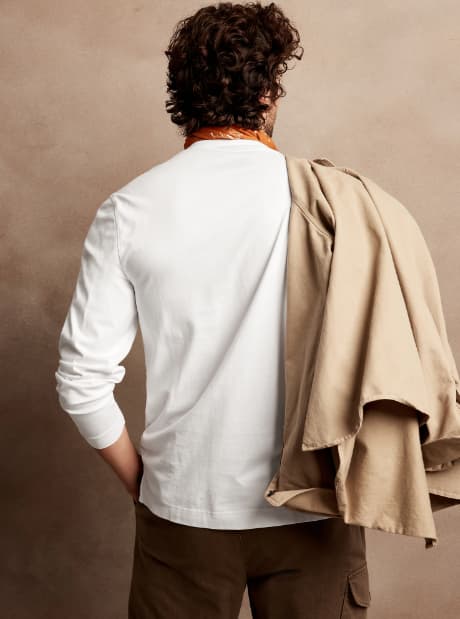 These
100% Supima cotton
henleys are incredibly
lightweight and breathable
, making them perfect for the end of
winter
and the start of
spring
.
It boasts a crew neck and an eco-friendly corozo button placket that perfectly complements its aesthetic.
This T-shirt is available in two color options that are
Birch Olive and Optic white
.
It is Best suited for Casual weekends and regular parties
SHOP NOW
4. Castello Linen Resort Shirt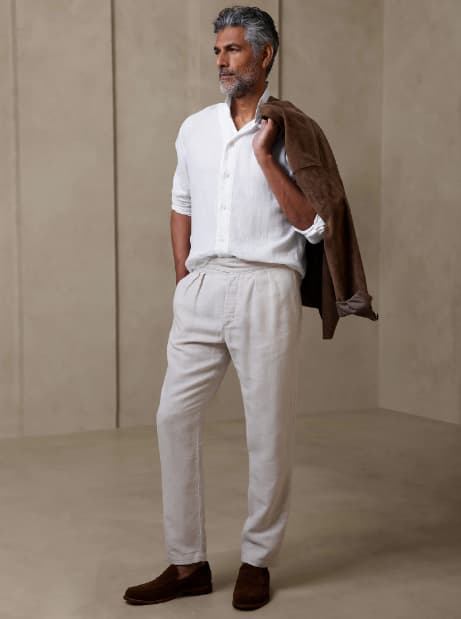 We checked out this wonderful Castello Linen Resort Shirt and noticed that it gives a flawless look to your personality when you wear it. Luxurious linen has the enchanted ability to keep its cool and fresh texture regardless of the climate, making it a shirt that remains lovely and crisp throughout the entire season.

The shirt is expertly stitched and cut with a
loose-fit
styling for total relaxation and comfort.
The Resort collar with a button-front closure and Square hem with side vents give it a unique typical smart look when you wear it. It is made up of
100% flax linen
which is super soft and smooth while wearing it.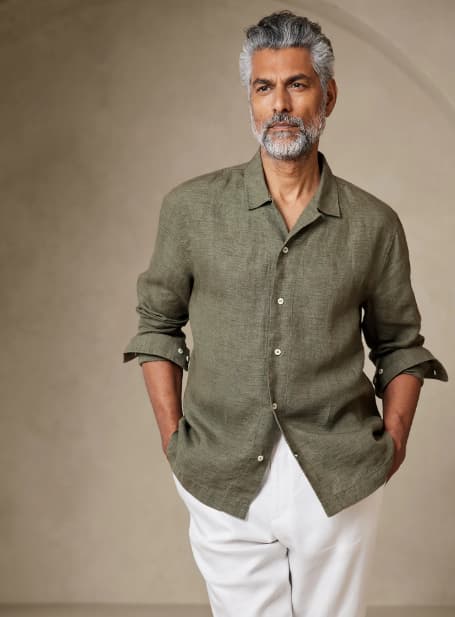 It is available in
Black, White, Olive Green
and
Dark Navy
color.
It is best suited for Business meet-ups as well as for casual outings.
SHOP NOW
5. Luxury Touch Performance Polo T-shirt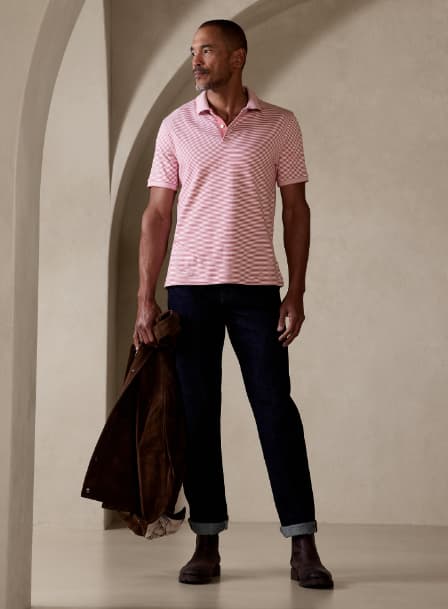 This ultra-soft cotton polo is designed to keep cool even when it gets hot, making it a style for all seasons. This fashionable T-shirt includes a Polo collar and a front button placket for the ultimate styling.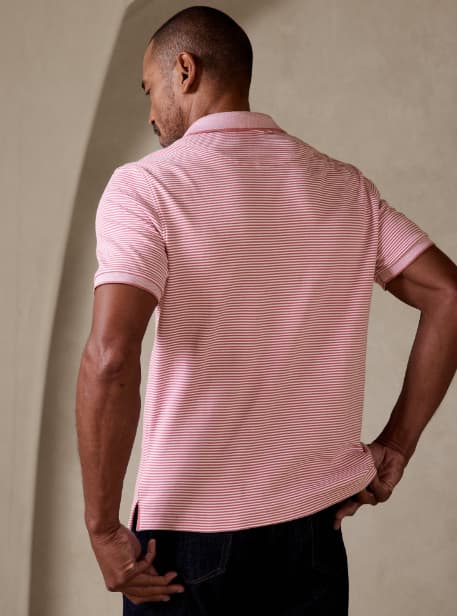 A smooth sense of comfort is combined with an airy feeling thanks to the straight hem with vented sides. It has short sleeves and is hip-length, allowing you to slide it into your favorite pair of jeans or trousers.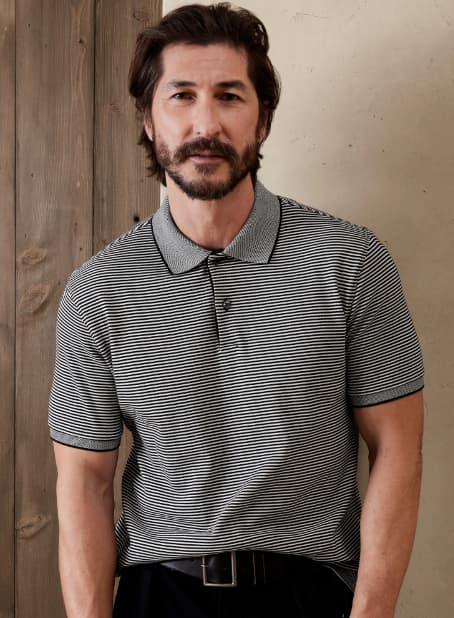 The T-shirt is constructed entirely of cotton to give you a relaxed and comfortable sensation when you wear it and enjoy your weekend.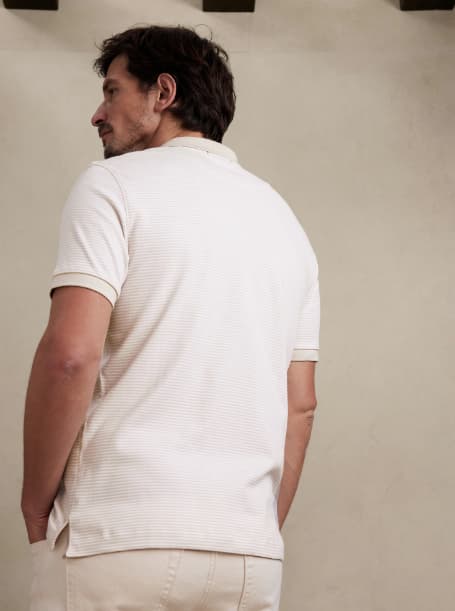 In addition, it has anti-odor and moisture-wicking qualities to keep you dry and
odor-free
at all times.
It is available in 3 wonderful colors: Oyster pearl, Black and Pink Stripe.
It is best suited for casual outings and Holiday trips.
SHOP NOW
Simply pick up your favorite clothing from this iconic brand to look more appealing and trendy in day-to-day life.