Although there is a lot of buzz surrounding collagen supplements, clinical research shows they have numerous advantages for your skin. Your skin, bones, muscles, tendons, and ligaments are all known to be supported by the structural protein known as collagen. Our body naturally creates less collagen as we get older. According to research, taking a collagen supplement may increase muscle strength, skin integrity, and joint mobility. A skincare powerhouse, collagen supplements in powder form can also enhance skin moisture, elasticity, roughness, and density.
After conducting hours of research considering dozens of formulas based on their key ingredients and health benefits we landed on these top-rated picks.
Best Collagen Supplements of 2023
Ancient Nutrition Multi Collagen Peptides Protein Powder Pure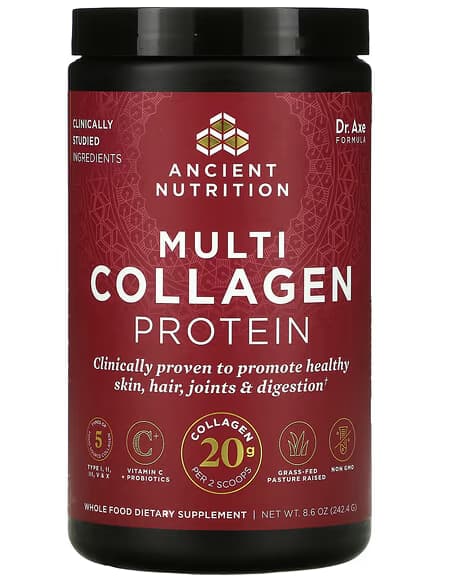 It is available in many wonderful flavors including vanilla, chocolate, cold brew, strawberry lemonade, unflavored and cucumber lime. It is made from beef, chicken, fish, and eggshell membrane and uses hydrolyzed bovine collagen, which proves to be easier for body absorption. The developed medicine is helps to assist and enhance the appearance of crow's feet, as well as in curing minimized knee stiffness. Digestive health, good skin, hair, and nails will also experience a good effect using this supplement.
Pros: Gluten Free and Dairy Free
Cons: Not for vegeterians
$28 at iHerb
Orgain Keto Collagen Protein Powder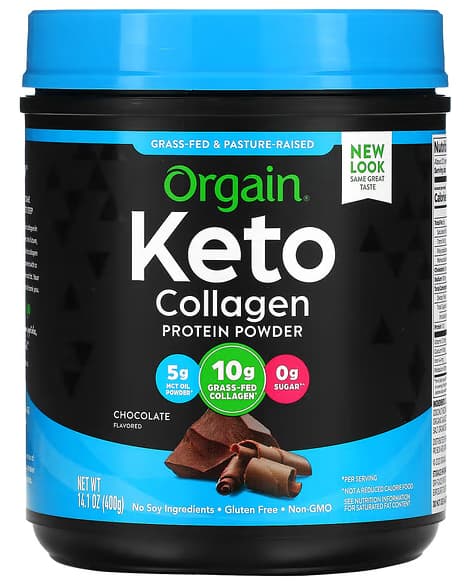 If you want something sweet in Flavor then this a must buy pick. It is available in vanilla and chocolate flavor, and acts as an add on after a post-workout protein shake. The collagen are packed with MCT oil, as well as acacia, sea salt, and stevia. Every 20-gram scoop supplies you with 10 grams of fueling protein.
Pros: Gluten Free and no added sugar
Cons: No such cons
$27 at iHerb
Vital Proteins Collagen Peptides Supplement Powder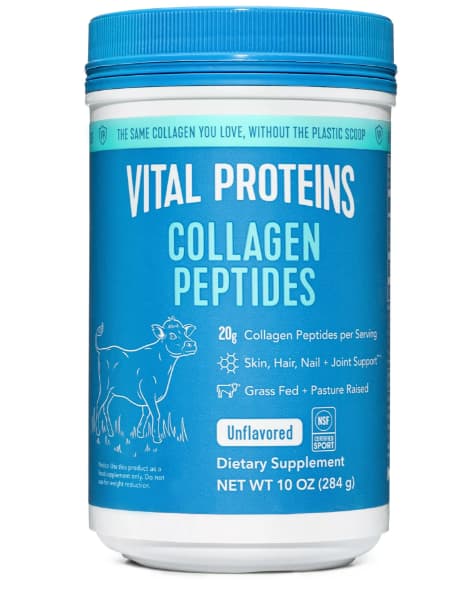 Another item that many registered dietitians love, this one has Type I and Type II collagen powder and is Whole30- and certified kosher-approved. This is among the best since it provides 18 grams of protein in addition to vitamin C and hyaluronic acid, both of which help the body's creation of collagen.
Pros: No added sugars
Cons: Flavor is strong after mixing with water
$25 at Walmart
Indigo Marine Collagen Pure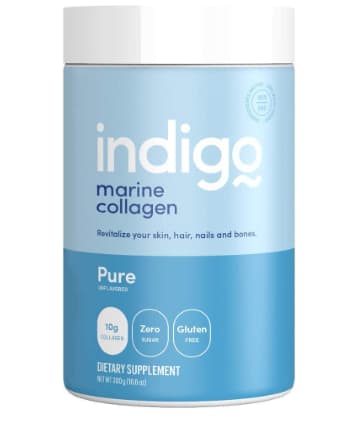 For a pescatarian who doesn't want to consume bovine collagen, this is the ideal option. Although there are many different kinds of collagen available, bovine and marine collagen differ significantly. To maintain tight quality controls, indigo marine collagen is caught in the wild and processed in the United States. Additionally, compared to sources of bovine collagen, it has smaller peptides or protein molecules, making it more effective in the body. Collagen of Types I, II, III, and IV are present in the product.
Pros: Suitable for pescatarians
Cons: Not for vegeterians
$35 at Amazon
Primal Kitchen Collagen Fuel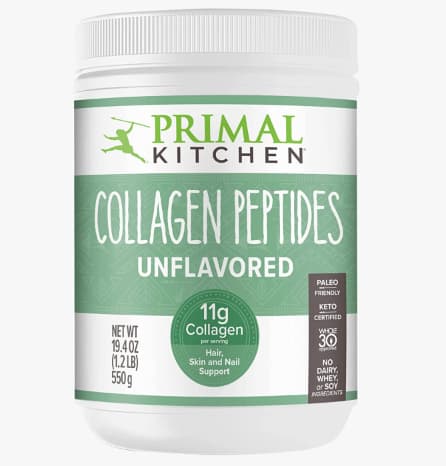 You'll enjoy the Primal Kitchen Collagen Fuel since each serving has only a small quantity of refined sugar and 10 grams of collagen peptides. Several delicious variations of this powder are also available, including peanut butter, chocolate coconut, and vanilla. Antioxidants are a bonus advantage of the matcha flavor.
Pros: Sugar-free
Cons: Doesn't dissolve in liquids easily
$30 at Amazon
Golde Coconut Collagen Boost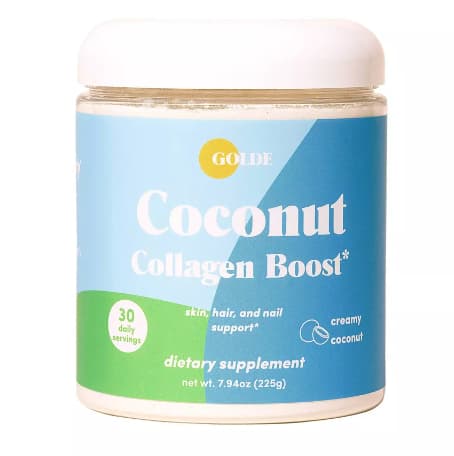 For vegans or vegetarians who desire the advantages of taking a collagen supplement without having to consume animal products, it is a fantastic substitute. made with hyaluronic acid and biotin, two beauty powerhouses, as well as superfoods like bamboo and monk fruit extract. This creamer can help the body produce collagen naturally while also enhancing the health of your skin, hair, and nails.
Pros: Great taste
Cons: Doesn't dissolve easily in cold drinks
$20 at Target
Hope you have liked all the collagen products and supplements we have discussed above and would take the health benefits out of them by reading this article.
Get more stuff like this
Subscribe to our mailing list and get Latest updates
Thank you for subscribing.
Something went wrong.