Over the past three years, there has been a significant change in how we view workwear. The days of the manager pulling you aside and warning you for your attire are long gone. Instead, the office has evolved into a setting where individual taste can rule supreme. Although sneakers are increasingly frequently permitted on corporate levels, there are still a few ground rules that must be followed.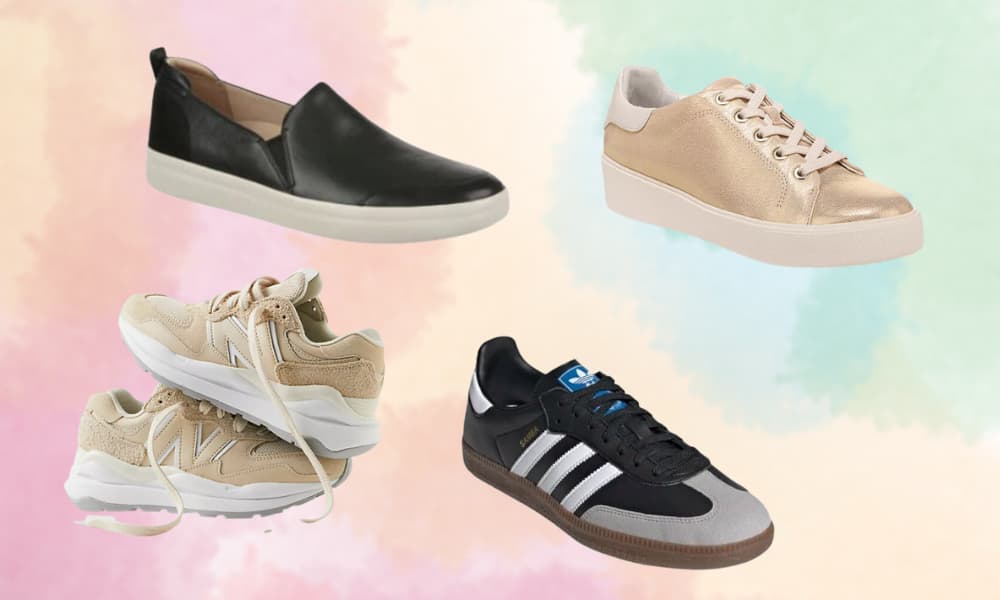 Work Sneakers: What to Look for
You should select professional-looking sneakers with little to no flare for the office. Vegan leather and other high-end materials are status symbols that never go out of style. Metallics, platform shapes, and color hints add a more personal touch. Whether your sneakers have a platform sole or are close to the ground, the soles are still significant. Strongly treaded shoes should be avoided because they will suggest that you are more prepared for an athletic encounter than a work-oriented one.
Important things to consider for Choosing best Sneakers for Work
Shape fit: The toes of your sneakers should not be squeezed or jammed together, and they should comfortably fit your foot without needing to be "broken in." Additionally, especially in the toe box, they have to be able to accommodate any corns, calluses, or hammertoe.
Height: A thicker sole is recommended for everyday footwear that is used frequently and for extended durations of standing and walking. Preferably, the sole should also have a heel-to-toe drop, which makes the rear and heel of the shoe broader than the front.
Arch Support: I can't emphasize enough how crucial arch support is. It can aid in creating a more neutral foot, prevent overpronation, and stabilize the skeleton's structural base. Additionally, if the arch is unusually pronated or flat, it can cause a variety of issues, including tendinitis, bunions, hammertoes, back, hip, and knee discomfort.
The Best Work Sneakers in 2023 to keep you trendy and comfy at the workplace
Penelope Slip-On Sneaker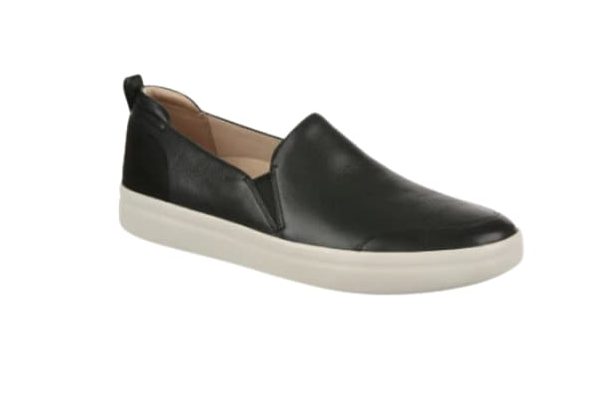 Image: Nordstrom
This slip-on shoe provides all-day comfort with a cushioned footbed and contoured support, while a textured heel offers contrast. Your body is supported in the right posture by the removable, padded EVA footbed with arch support. They have a somewhat more casual flat feel than a shoe. They go well with both casual dresses and jeans.
$130 at Nordstrom
Sam Edelman Ethyl Low Top Sneaker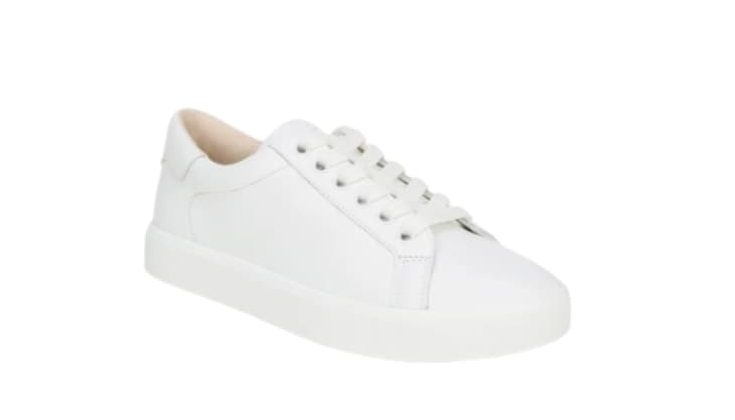 Image: Nordstrom
This sneaker is a forever-chic style that is both opulent and understated. It is clean-lined and crisp. The sneakers' lace-up design makes them ideal for wearing with both casual pants and dress denim, and the removable footbed makes cleaning and washing them simple.
$70 at Nordstrom
Warren Platform Sneaker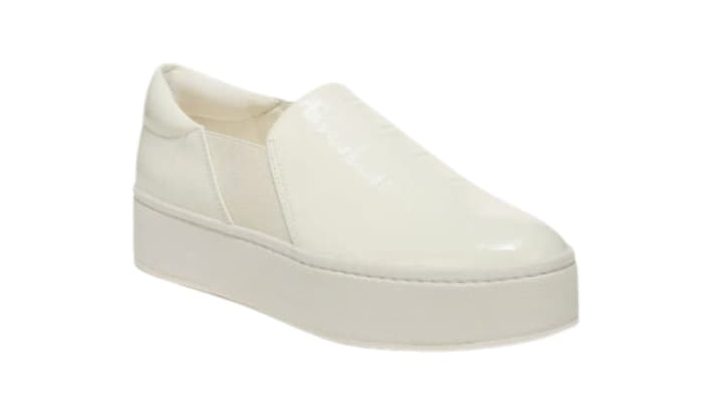 Image: Nordstrom
Like Vince's, a pair of elegant and modest platform sneakers will add a few inches without obstructing your toes' blood flow or posing a risk to your ankles. These are the ideal shoe for work, play, and going out since they have a bold bumper sole that boosts a street-chic sneaker in a sleek, sporty style.
$163 at Nordstrom
Naturalizer Morrison 2.0 Sneakers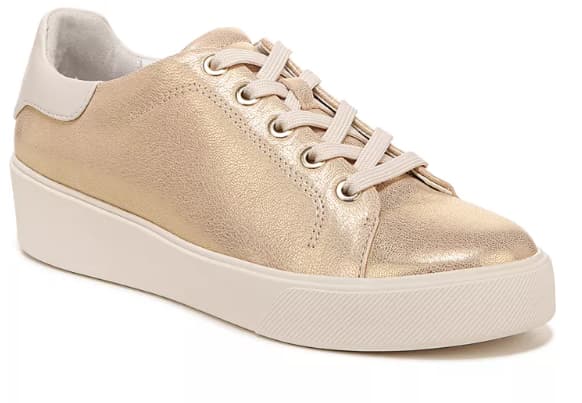 Image: Macy's
They are the perfect pair to add some individuality to your collection of in-office shoes because they are both statement-making in appearance and traditional in form. These are simple to put on and have an easy lace-up design. They have a white platform sole that allows you to walk farther in comfort. These women's sporty shoes include a padded rear collar for all-day comfort and can be worn with a formal suit to give you chic office styling.
$99 at Macy's
Adidas Samba Vegan Shoes

Image: Adidas
These shoes left their impact on stages and streets all around the world after their time on the pitch. They now look ahead to a more aware future. The updated emblem is dressed in synthetic leather and uses no materials derived from animals. Right down to the infamous T-toe, the appearance is a perfect replica of the original. To get that trendy feeling at your job, simply wear them with a set of shorts, denim, or formal trousers.
$100 at Adidas
New Balance 57/40 Sneakers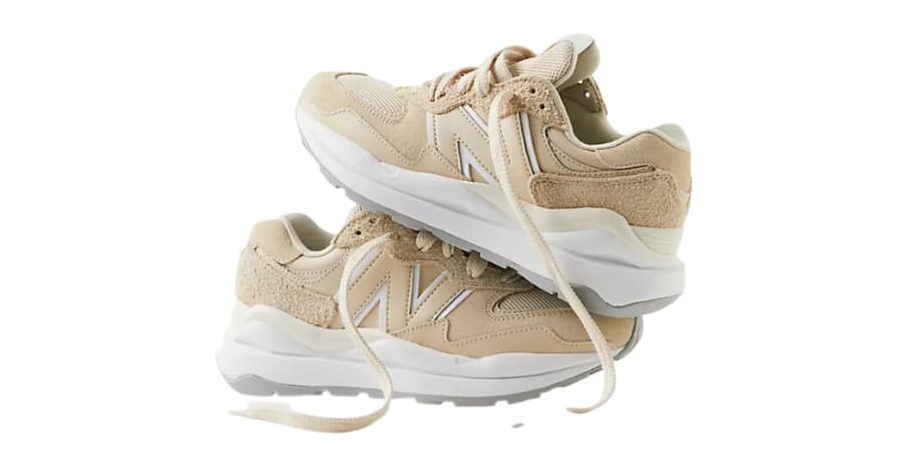 Image: FreePeople
The silky textile upper and sleek form of these New Balance shoes with wavy exaggerated detailing, reflective accents, and big N lettering are incredibly sporty and retro-inspired. These work sneakers will appear more fashionable and amusing when worn with a pleated midi skirt or ribbed maxi dress. And these sneakers from the venerable footwear company are incredibly comfortable.
$105 at FreePeople