Summer is definitely a perfect time to take a break and travel. Just pick a date and fly to golden beaches, or spectacular mountains, or travel to cozy cabins in the forest. But no matter where you go and for how long, you definitely will need reliable luggage set for your journey.

Thankfully, to find the one you need – isn't a problem anymore. A lot of trustworthy brands, such as American Tourister, Samsonite or Calpak Travel, have amazing collections of luggage just for you. And the most incredible part – all these stores have sales and discounts for their bestsellers!

We at Fashioner made for you a selection of top trending travel bags and luggage with discounts up to 50% Off.
Our Top Picks For 2023
1. Evry Starter Bundle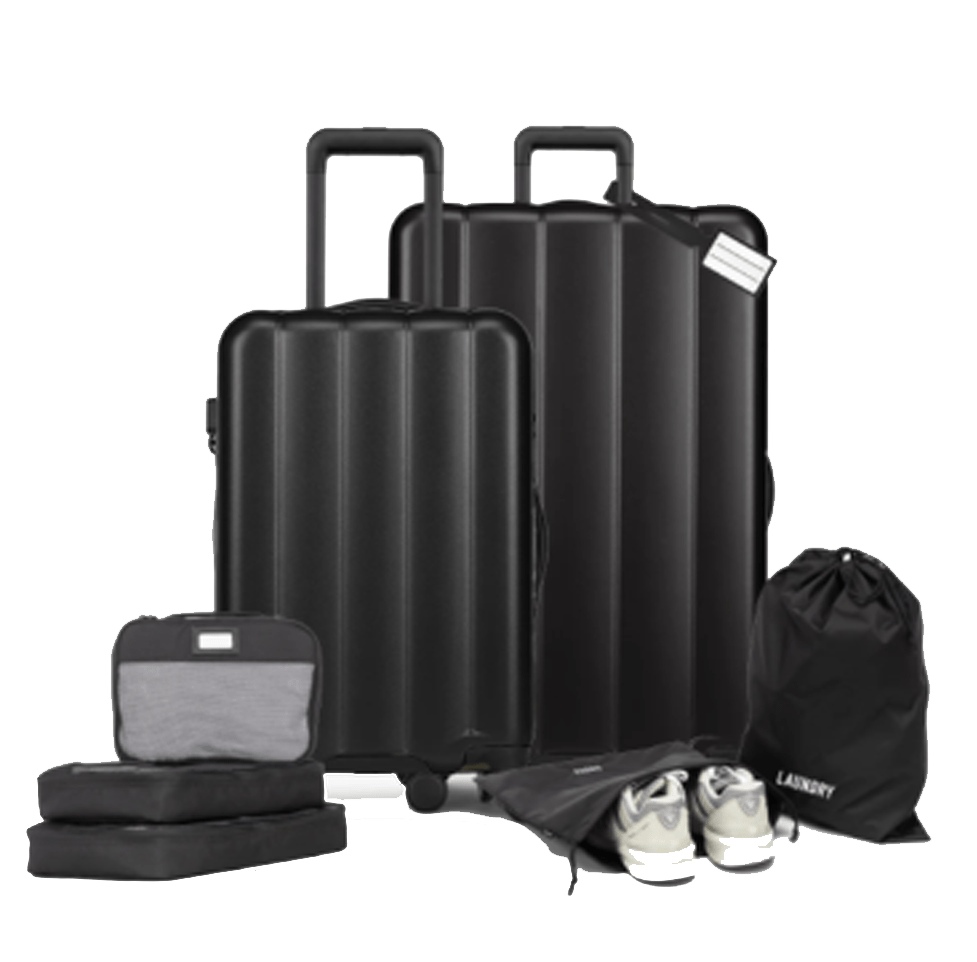 Image: CALPAK Travel

Take a look at this incredible offer from Calpak Travel. You can save $246 on the set which includes 1 carry-on bag, 1 large check-in bag, 3 packing cubes, 2 pouches and 1 luggage tag. This set made of polyester which will serve you for many years. Feel safe with TSA approved locks and personal I.D. tag. Enjoy 360-degree spinner wheels for your comfort. Three sizes of packing cubes are easy-to-clean. This set has everything you need for a big trip or small weekend vacation.
Original Price: $299
DEAL Price: $246
at Calpak Travel
American Tourister Moonlight 21″ Spinner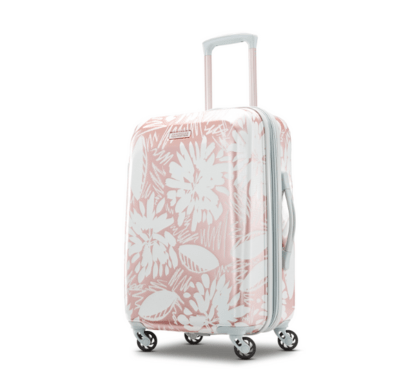 Image: American Tourister

This case gives me the most summer vibes. Just imagine you're at the airport with this lovely piece of luggage. But not only looks are good at this item. Split-case goes with two large compartments and mesh blouse pocket on zipper door panel. You will get color pop straps and single spinner wheels for smooth ride with a discount of $32 Off! Isn't it great? Carry-on size and weight approved by airlines, so you won't have to pay extra. This 21″ spinner made of ABS, so it will last you a long time. And at last, it comes with a limited 10-Year Global Warranty.
Original Price: $32
DEAL Price: $97.49
at American Tourister
Centric 3 Piece Set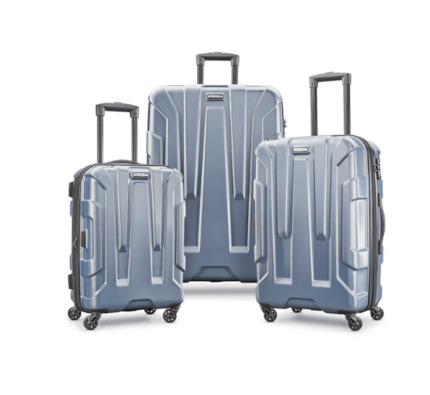 Image: Samsonite

Centric is a smart luggage collection that designed for your comfort and moveability. 3-piece set includes 20″, 24″ and 28″ spinners with spinner wheels that will catch up with your speed without a question. Made of 100% polycarbonate absolutely guarantee you a light weight and strong protection of your things. This model has texture that protects against scuffs and scratches. The TSA-approved locks are the synonyms of safety, so buy this set without doubts. This is definitely the right choice for any traveler.
Original Price: $420
DEAL Price: $309.99
at Samsonite
TravelPro 6 Carry-on Expandable Spinner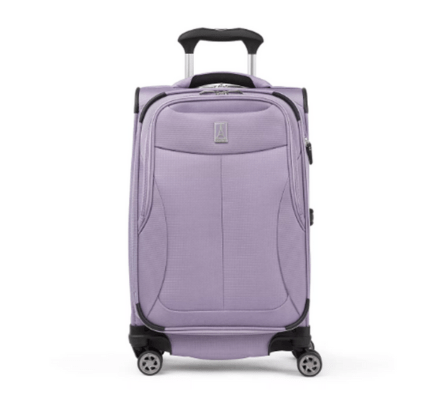 Image: Macy's

This cute spinner combines carry-on specifications with a tip-resistant expansion. By buying this bag, you will get polyester fabric luggage with resistance to water and stains. It weighs only 5.5 lbs, and has full-length interior lid pocket, side pocket and adjustable straps. 8-wheel spinners rotate 360 degree to provide you with the best maneuverability. It's comfortable to handhold and meets carry-on requirements for most major airlines. Enjoy this product with lifetime limited warranty from Macy's.
Original Price: $195
DEAL Price: $144.49
at Macy's
Delsey Chatelet Air 2.0 19″ Carry-On Spinner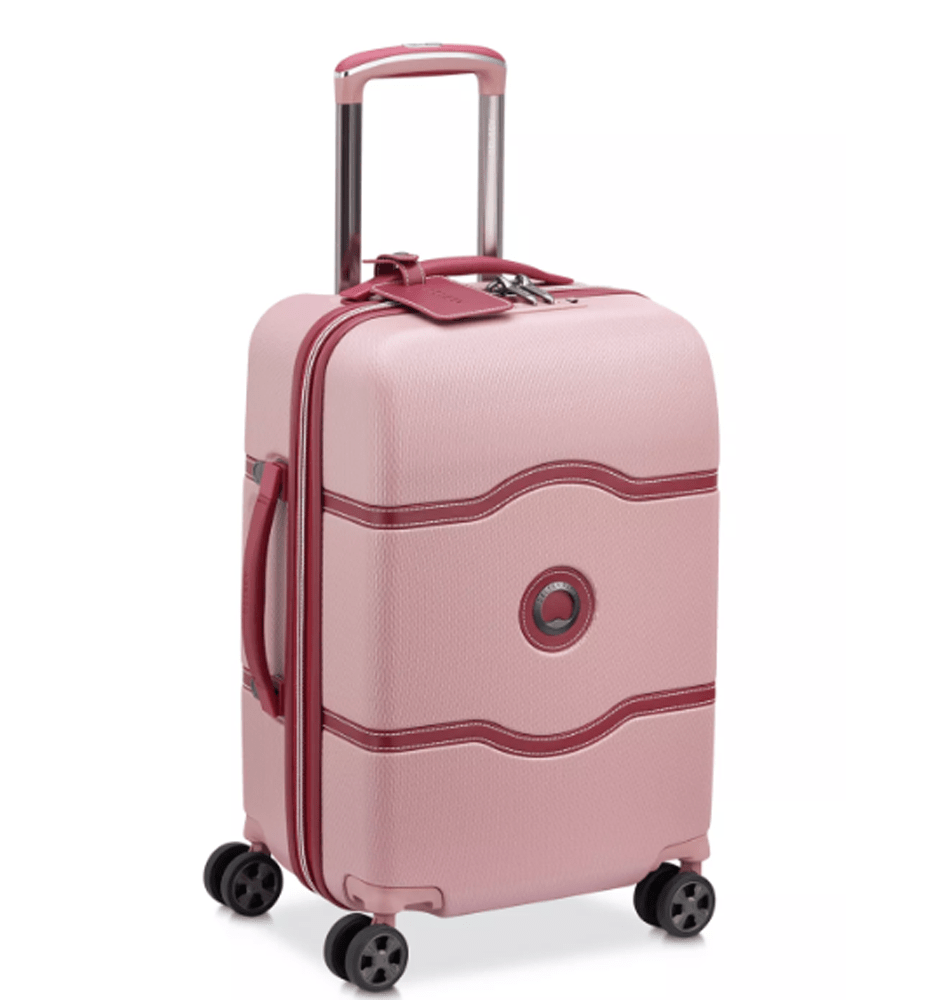 Image: Delsey Chatelet Carry-On

Check out this perfect carry-on spinner from Delsey. This piece is what you need for quick trips or weekend getaways. Compact, lightweight with textured basket weave polycarbonate shell – is definitely number one choice when you travel light. This model has USB port to provide easy connection for your devices. It comes with integrated TSA-accepted lock to make sure your stuff is safe. Make the most of space with compression cross straps and soft laundry bag and shoe bag. This is our best recommendation for those who're constantly on the go.
Original Price: $345
DEAL Price: $254.99
at Macy's
Samsonite Evolve Se 30″ Expandable Spinner Suitcase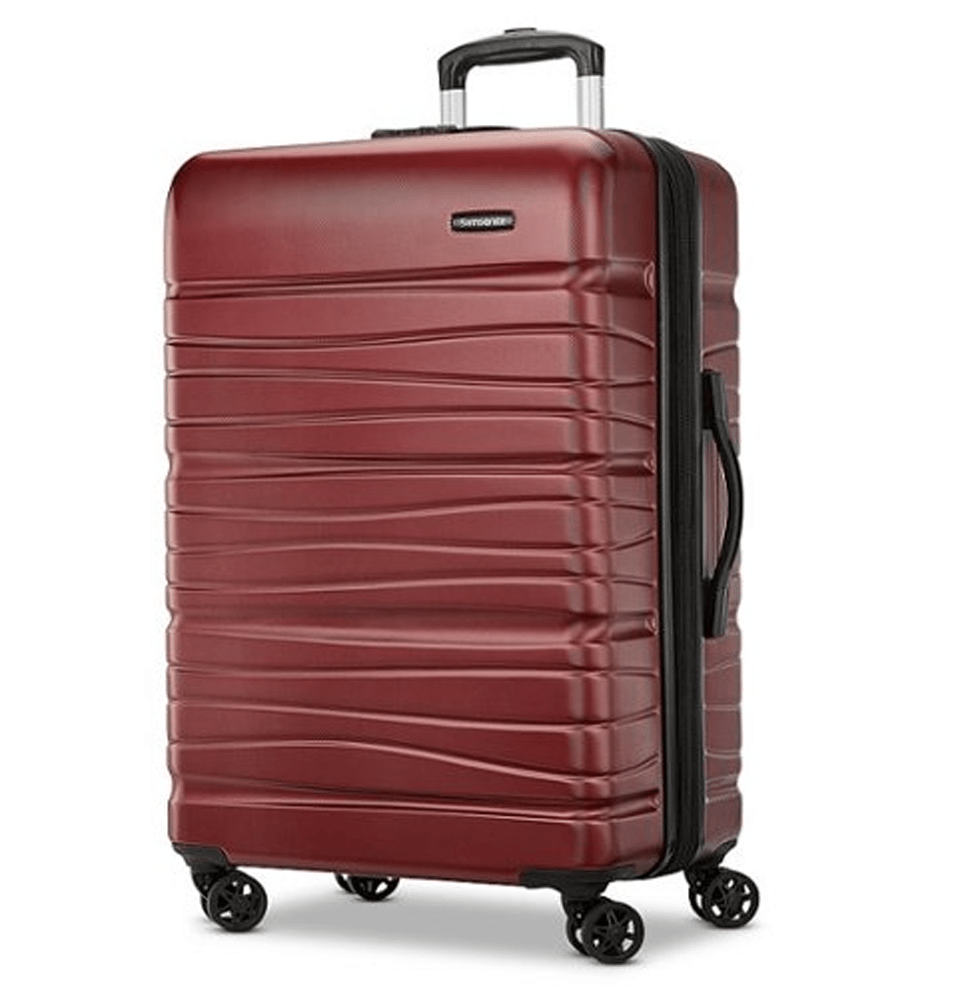 Image: Samsonite

This Samsonite spinner at Best Buy comes with $43 Off and will definitely become your favorite travel bag. Boxy construction provides safety and extreme packing capacity. Graded metal handle makes it super easy to use, and 360 degree spinner wheels will unsure your maneuverability. It made of APCRB shell material that will last for years of travelling. This spinner has integrated keyless 3-digit combination TSA approved lock and multi-stage handle. The best choice to combine strength, light weight and modern design.
Original Price: $43
DEAL Price: $156.99
at BestBuy
Heys Earth Tones 3 Pc Set Expandable Spinner Suitcases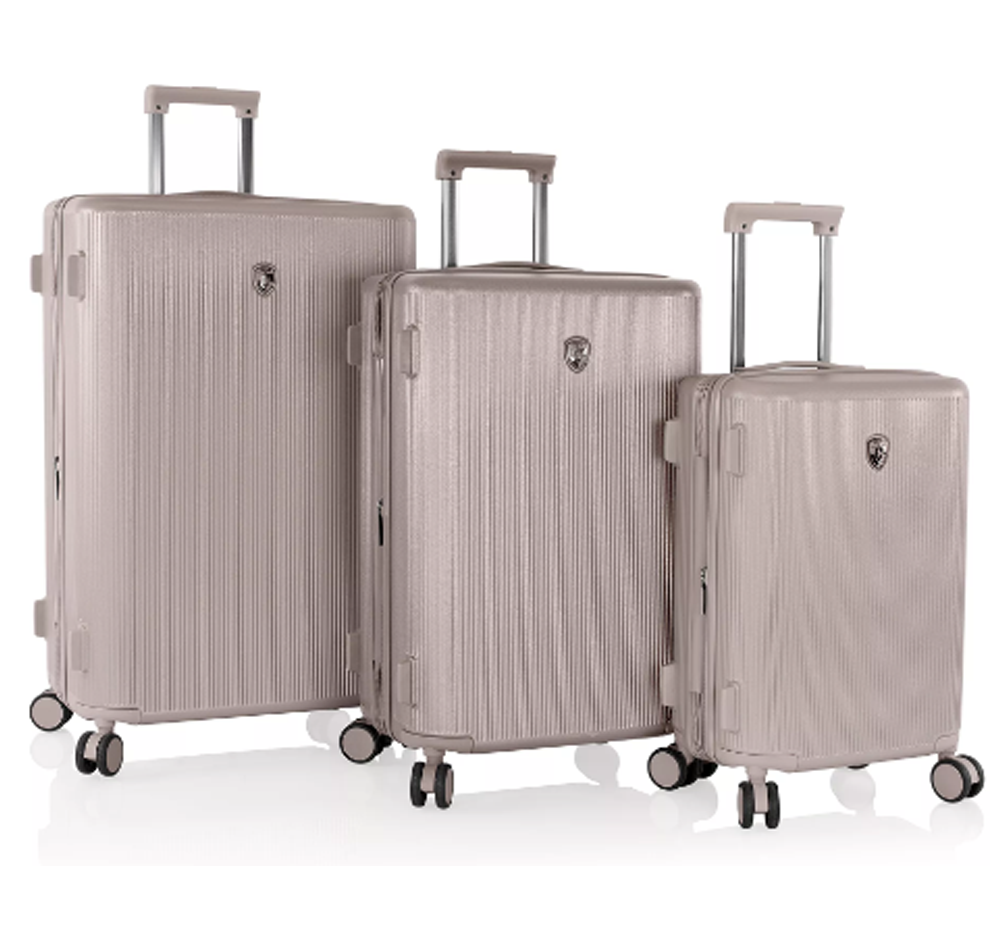 Image: Hey Eart Tones Suitcases

This 3-pieces spinner set has lots of advantages. It has 20% zip expansion and lightweight aluminum telescopic handle. TSA locks will provide you will secure traveling, and 360° dual spinner wheels will boost your mobility. Modern design in earth tone color palettes looks great and suitable for everyone. This spinner also has two large zip mesh pockets and manufacturer's 6-year limited warranty. Made of polycarbonate, it's solid luggage for any traveler.
Original Price: $534
DEAL Price: $685.99
at Bloomingdales