Weekender and overnight bags are ideal for carrying the necessities and are essentially the smaller, cuter version of carry-on luggage. Weekender bags were typically sold as a set with other pieces of luggage. Now that they are being offered separately, though, you have the perfect justification for having more fun. And with quick travel getting more and more popular, it's about time you made a purchase for one that will last you all year.
Best Weekender Bags in 2023
1. Longchamp Le Pliage 21-Inch Expandable Travel Bag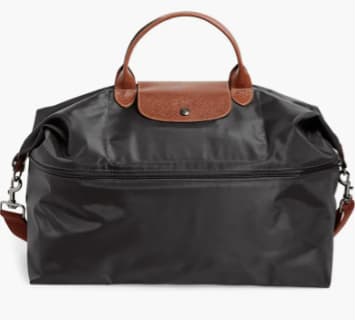 This water-resistant nylon and leather overnight and weekender bag from Longchamp is great for longer trips because it actually expands with the help of a zip insert and folds down to lay flat, making it great for trips where you anticipate shopping or are planning to return home with more items than you left with.
$265 at Nordstrom
2. Baseline Expandable Cabin Bag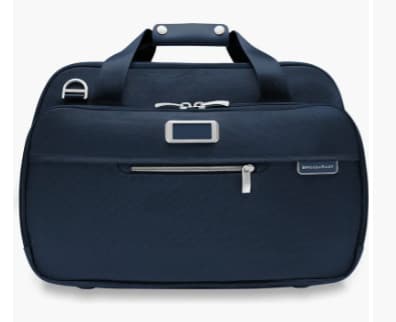 Briggs & Riley, a company committed to simplifying travel, creates luggage and bags based on consumer demands. The company is the owner of numerous patents, including those for Tartex, a tough, moisture-resistant fabric, and the Outsider handle design, which increases the interior volume of your bag. With this expandable carry-on bag, which offers 4 extra inches of packing space when needed, you can pack everything you need and yet have enough for more. A front organizer, main compartment, and clothing portion that stretches four inches for additional storage when needed are all part of the three-compartment design.
$299 at Nordstrom
3. The Pliage Expandable Duffle Bag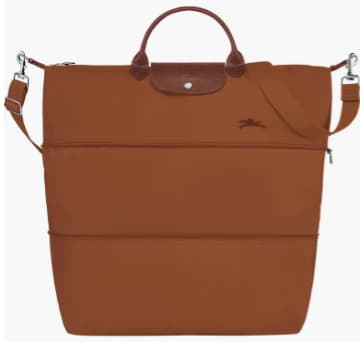 This leather-trimmed duffel bag with an extendable, origami-inspired design is ideal for weekend travels. The top carry handle and detachable, changeable crossbody strap prove to be a practical choice for carrying all of your weekend getaway essentials. It has a sturdy Polyamide leather trim and a structured silhouette to increase the sleek and practical factor that tends to be good for the weekend gateway trips.
$265 at Nordstrom
4. Novel Duffle Bag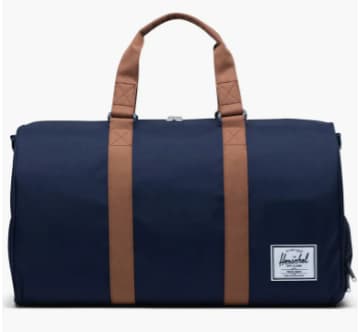 This is a remarkable travel buddy that could come in handy for your weekend excursions. Its utility is greatly increased by the two-way zip closing, top carry handles, and the adjustable shoulder strap. You may put all of your vacation necessities in this backpack and forget about the stress of packing.
$100 at Nordstrom
5. SYCNB Travel Bag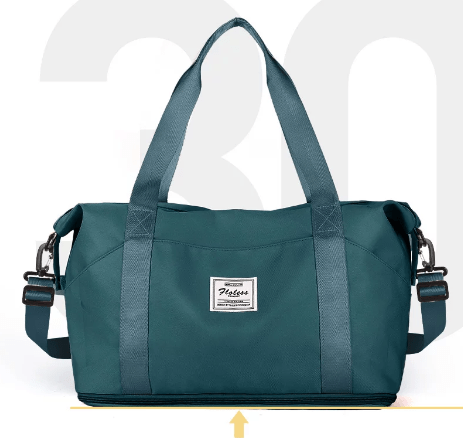 Wonderful for Travel, With this bag, you may travel without having to worry about finding room for a luggage. It comes with handles and a shoulder strap. This size is ideal for luggage, travel, and airplanes. Exercise or sporting events There is enough room inside this gym tote bag for shoes, swimwear, floats, and a pump. It may be used for gym, sports, and swimming activities. The material of this bag is quite light and robust, and it has many useful pockets so we can easily separate cellphones, keys, wallets, and other valuable small goods.
$31 at Walmart
Hope you have got a better idea about the weekender travel bags and can consider these top rated pick which we have mentioned to enjoy a hassle free weekend devoid of packing troubles.