The epitome of functional artistry, the best-woven bags seamlessly blend craftsmanship and style, creating versatile accessories that resonate with both fashion enthusiasts and conscious consumers. These bags capture the essence of tradition while embracing contemporary aesthetics. The intricate weaving techniques and thoughtfully chosen materials result in durable and unique pieces that exude a sense of authenticity. Whether adorned with intricate patterns, vibrant colors, or minimalist designs, these woven bags transcend mere utility, elevating them to the status of fashion statements and sustainable choices. Their ability to effortlessly complement various outfits and settings makes them indispensable companions for those who appreciate both timeless elegance and ethical consumption.
✦ Our Best Picks On Woven Bags

1. Tory Burch Small Ella Straw Striped Basket Tote: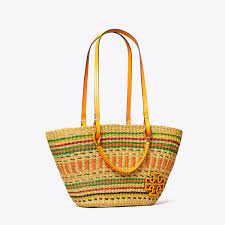 This Bag suitable for every occasion or event adds an extra style to any outfit you wear. The woven straw fabric, strip patterns, and leather trim completes your fashion wherever you carry.
Shop at Shopbop
DEAL PRICE: $313.60
2. Corso Straw Tote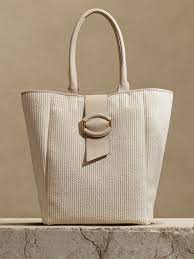 An elevated essential with room for your laptop and favorite novel which can be carried everywhere. Features a luxurious Italian leather Trim makes this an indulgent design for every season.
Shop at Banana Republic
DEAL PRICE: $450
3. Hat Attack The Mini Crossbody Bag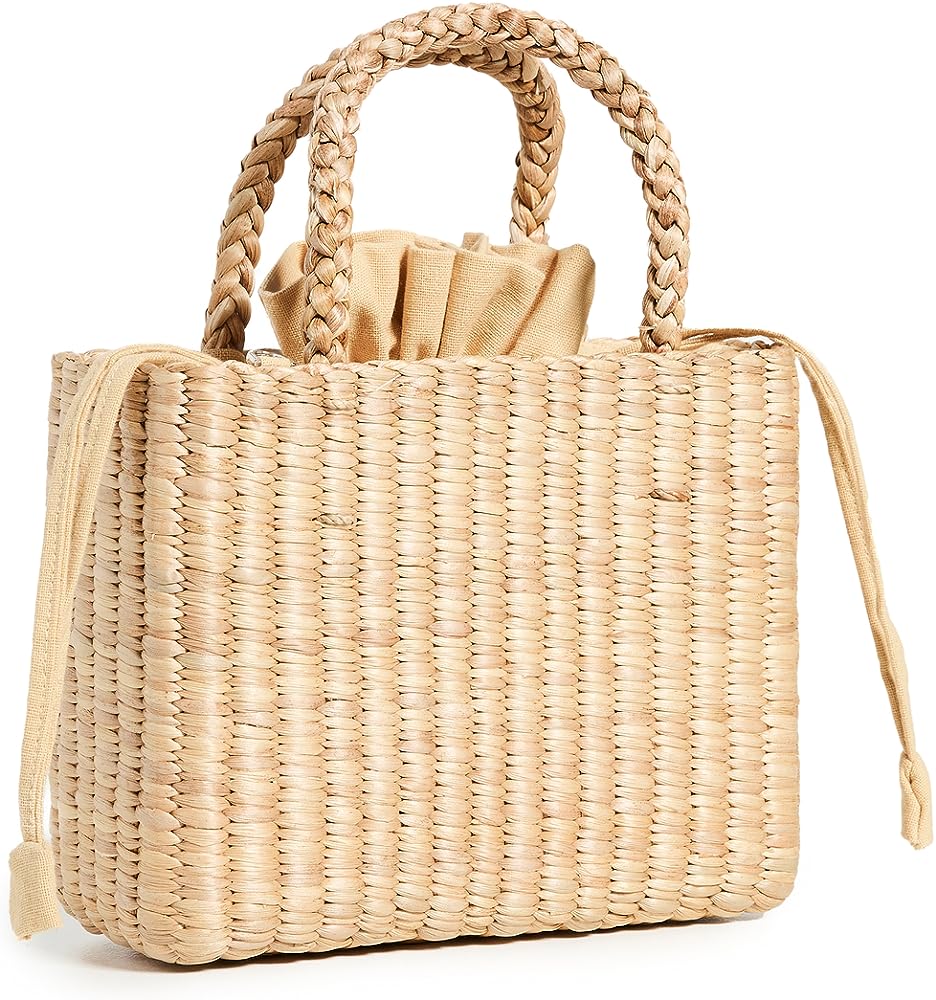 A petite Hat Attack cross-body for your handbag collection, crafted entirely from woven raffia. It represents both the stylish and comfortable carry advantage at the same time.
Shop at Shopbop

DEAL PRICE: $147
4. Oversized Vida Bag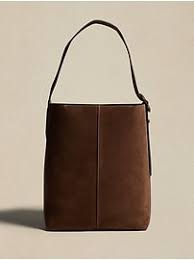 This Bag extends far beyond the luxuriously embossed crocodile leather exterior. This Italian masterpiece employs antique gold signature hardware and secure storage inside to keep things organized and style-wise.
Shop at Banana Republic
DEAL PRICE: $519
5. Ted Baker Ivelie Medium Raffia Woven Tote
It may be office hours or an evening party, This Ted Baker is the perfect choice. Featuring double top handles, and an interior slip pocket in which you can carry your makeup essentials, and also your basics everywhere you carry it.
Shop at Bloomingdales
DEAL PRICE: $99
6. Ray Convertible Woven Vegan Leather Bag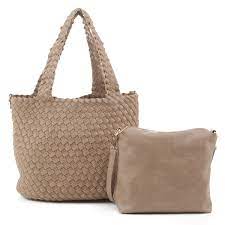 One bag, multiple options with this Woven vegan-friendly can be carried crossbody or on the shoulder. It comes with a second small bag that can be used as a pouch.
Shop at Nordstrom
DEAL PRICE: $74
7. Madewell Mini Transport Tote Straw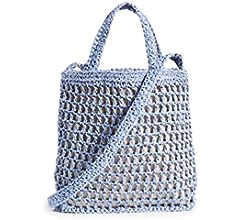 A small and summer-friendly version of Madwell's favorite transport tote, crafted from woven straw, lined with contrast canvas, and imbued with a light blue hue.
Shop at Shopbop
DEAL PRICE: $78
Do Not miss these Limited collections, Hurry up!!