Planning a Europe trip this summer, then Copenhagen the capital of Denmark should be the city you start with. You will be pleasantly surprised by its rich history and youthful exuberance. The city is small but is a perfect mix for history lovers and partygoers with its colorful nightlife and cafes to eat all you want.
The fifth happiest city in the world has the most good-natured people you will come across in your travels. Here are the top recommendations for the best places to stay, restaurants, bars, neighborhoods, and must-visit places. From castles to colorful buildings, you can explore this city on a bicycle just like the locals do.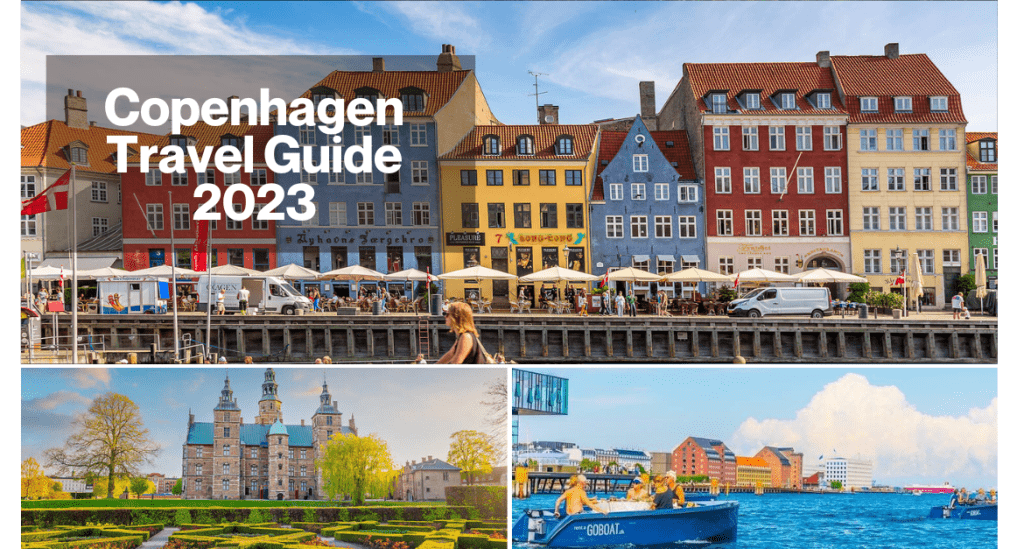 The best way to explore the Scandinavian city is by hopping on a bicycle. It's the most authentic way to explore the architecture and history of the city. There are plenty of bike tours operating in the city where you can rent a bike for cheap. Also, most of the locals prefer cycling as the city has no UBER! Yeah, you read that right. The cab rides there can run up a really high fare. If you are into biking you can use the city public subway and buses to explore the city.
You can choose to stay in Vesterbro(things to do) which is known as the meatpacking and red light district that offers nightclubs, galleries, and a range of food choices from American to Japanese.
The Savoy Hotel in Vesterbo is a great place to stay for its proximity to the famous Tivoli Gardens and train station to visit other tourist attractions. The hotel is set in a 1905, Art Deco building with all the rooms facing the quiet inner courtyard.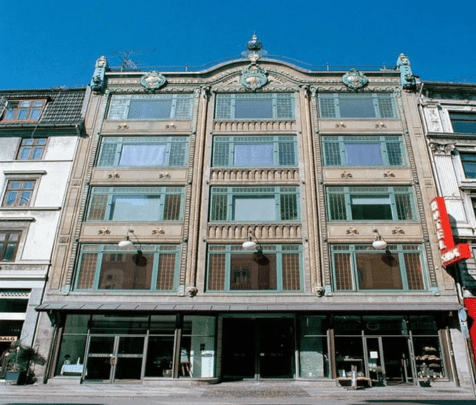 However, if you are the type who wants to live far away from the hustle and bustle you can check out Osterbroa residential neighborhood that offers homey restaurants and quaint bakeries. You can also check out Norrebro which offers cheaper hotels and cozy Airbnb.
If you are a typical tourist who wants to live in the midst of the hustle and bustle Indore By is where you will find Nyhavn, a business port in the 1600s is now turned into a bustling neighborhood. The dock has colorful houses of famous writers and artists who once lived there are turned into cafes and pubs.
71 Nyhavn Hotel is a 5-star luxury hotel located in Copenhagen City center. The luxury hotel is located near a metro station, beach, and Tivoli Gardens. It's within walking distance from City Hall Square, Amalienborg Palace.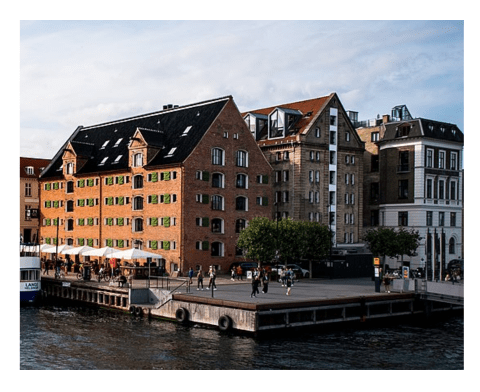 Book Now
However, if you want easy access to the touristy destinations the famous Tivoli Gardens, Rosenborg Castle, and the Little Mermaid statue you can check outStroget. It's the longest pedestrian street in the whole of Europe with luxury brand showrooms like Gucci, Burberry, and Louis Vuitton. The street has great entertainment with street entertains and artists performing to take a break from all the shopping.
CitizenM Copenhagen Radhuspladsen is a 4-star property located in Stroget. The hotel is a few minute's walking distance from Radhuspladsen railway station. If you want to live in the hustle and bustle and shopping is your agenda for the trip this is the place for you to stay.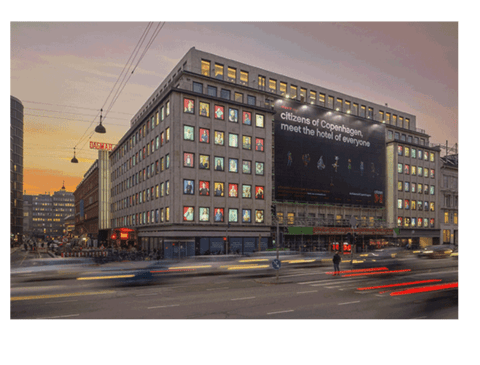 Book Now
Let's talk about the Danish Cuisine that you can't miss while in Copenhagen.
The first on the list is of course the Danish pastries at the Hart Bageri for their lip-smacking cardamon croissant which is a perfect mix of crispy, buttery, flaky perfectly spiced treat you cant resist.
One has to visit the Juno Bakery for their cardamon buns, vanilla crème buns, and almond croissants. This Instagram famous bakery is worth all the hype trust me.
Next on the list for the must places to eat is Barr Restaurant which is managed by the same team of the award-winning restaurant Noma. All the dishes on the menu looked tempting I tried the grilled mackerel with fried carrots and roasted pumpkin seeds.
To enjoy the nightlife Apollo Bar is an intimate museum café cum bar cum restaurant that transfers into a club in the night. This place is just a 10-minute walk from Barr.
I hope by the end of the trip you take by the Danish concept of Hygge which values coziness, happiness, trust, and togetherness!
Saving tips:
Book a flight in advance: Flights that you book 15-30 days in advance can give you up to 30% Off discount.
Save 30% On Cheapoair
Book packages:
When you book flights + hotels usually it gives savings of up to 25% Off.
25% Off On Expedia
Pack light: All airlines have luggage restrictions. Make sure that you take only essentials that fit in the carry-on bag, so you won't pay extra for luggage.
Double-check your daily essential: Make sure that you took all chargers, travel adaptors, socks, toothpaste, umbrella, makeup.
Exchange money before the trip: Currency rate is a tricky thing. If you're going to need paper money, make sure you exchange it in your home country where speculations are less possible.
Use public transportation, not taxi.
Taxi in foreign country might cost you a fortune! Open Google maps and lay a route using buses.
Use a Copenhagen Card: One pass allows you to visit over 80 places with this card. It offers free admission to a plethora of attractions and sights, such as the must-see Tivoli Gardens.


Trip Advisor

Purchase at local grocery stores: Visit a restaurant once in a while is fine, but if you're staying long, we recommend you to check out local grocery stores to cook yourself. It saves plenty of money.
Purchase tickets with Visa and Mastercard:
Most of banks offer free Miles, earn Points, restaurant discounts, cashback and other benefits for travelers. Visit the website of your bank to see all options you have.
Visit Free tourist attraction:
Copenhagen offers a lot of free amazing spots to visit. Just google to see your options.

Visit Now

Hurry up!! Get ready for the great adventures ahead.