Every woman's dream is to have silky, smooth, shiny, and frizz-free hair. But alas, it remains a dream as having a good hair day every day just isn't happening without the help of products filled with chemicals or heating tools. The best solution is getting a keratin treatment which also is not permanent, and frankly burns a hole in our pockets. The only solution is a keratin product that you can use at home which is made with natural products and is light on the wallet.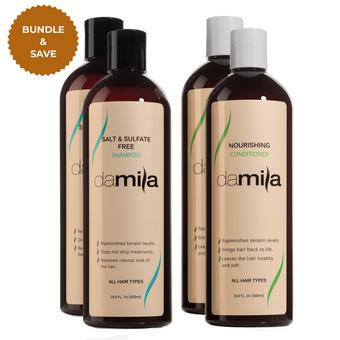 Buy Now
Now is the time to get your hands on Damila Hair Care products while you can't visit salons on the regular to get a blow-dry to tame your wild manes or get rid of the frizz with a hair treatment. Read along to find out more about their amazing hair care products which would give you salon-like hair treatment right at home.
Damila was founded by Miguel Pacheco at the peak of Keratin's popularity way back in 2003. As keratin treatments are known to contain a high amount of chemicals, he wanted women to have a safer straightening solution that is Formaldehyde free. Now, after over 17 years their formula remains the same which helps women to care, protect and prolong keratin treatments.
Here is a look at their best-selling products.
Their user-friendly site has products according to hair care treatments you might need, bundles and sets, or professional hair care.
Keratin Treatments
Damila Keratin Complex Formaldehyde Free to achieve straight hair after just one treatment. It also helps with damaged hair from bleaching, dying, and heat styling. It leaves your hair shiny and frizz-free.
Available for $60.00.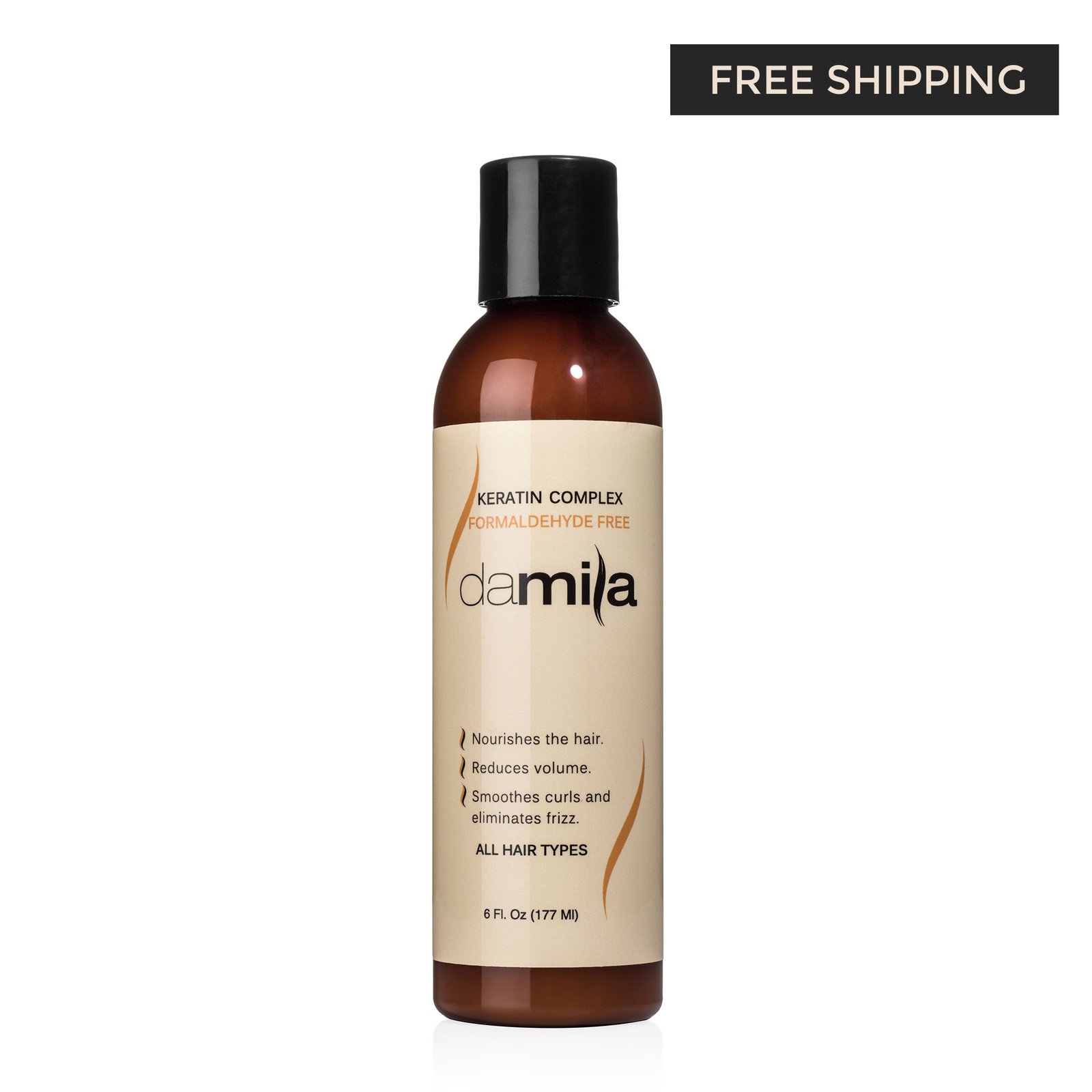 Buy Now
Damila Blowout Express is a professional blow dry mist that cuts down on blow-dry time, provides thermal protection, and leaves hair soft and shiny while longer-lasting blowouts.
Available for $21.00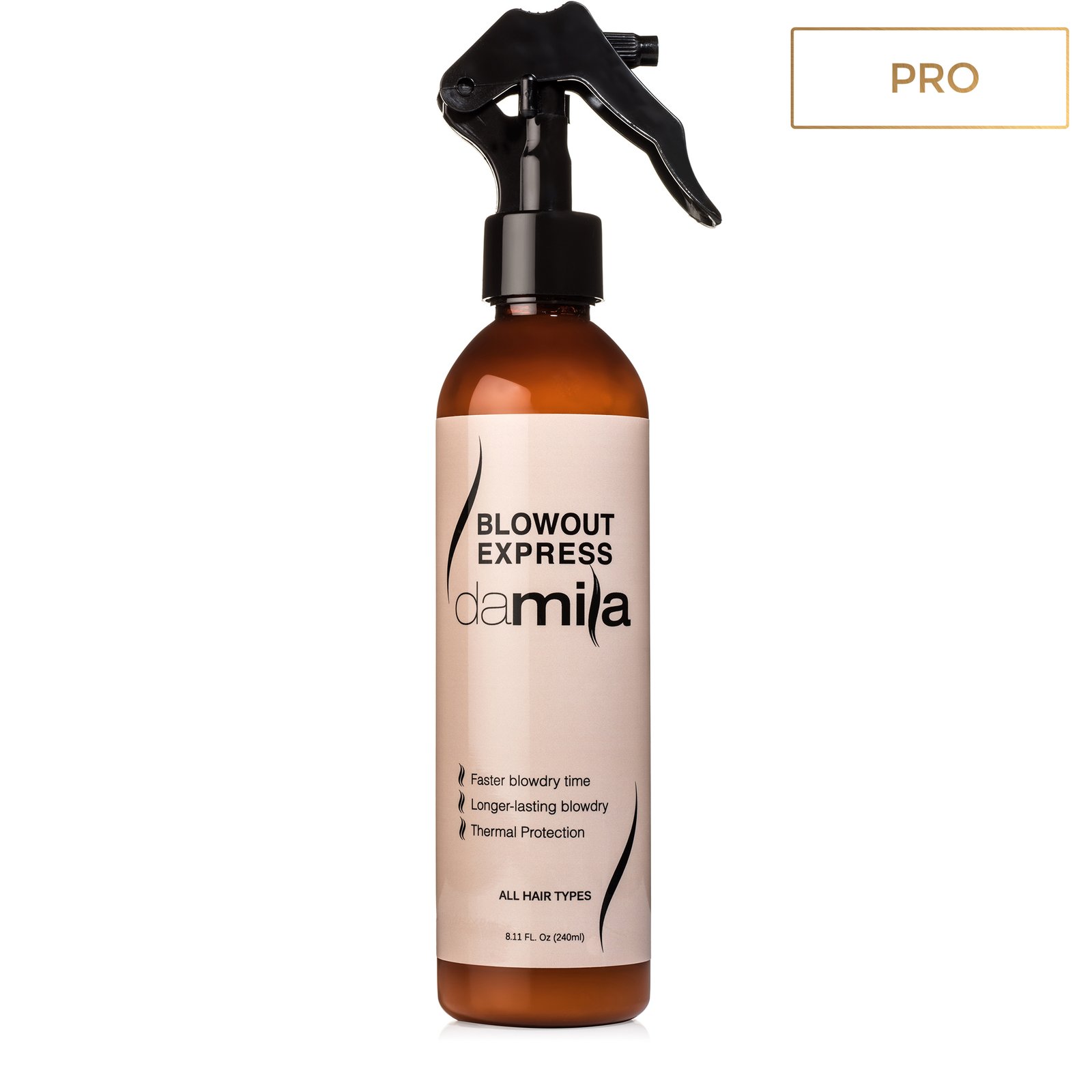 Buy Now
Shampoo & Conditioner
Damila Salt & Sulfate-free Shampoo and Nourishing Conditioner set is an amazing product for keratin-treated hair. It replenishes keratin to hair with daily use and extends your keratin treatment.
Available for $48.00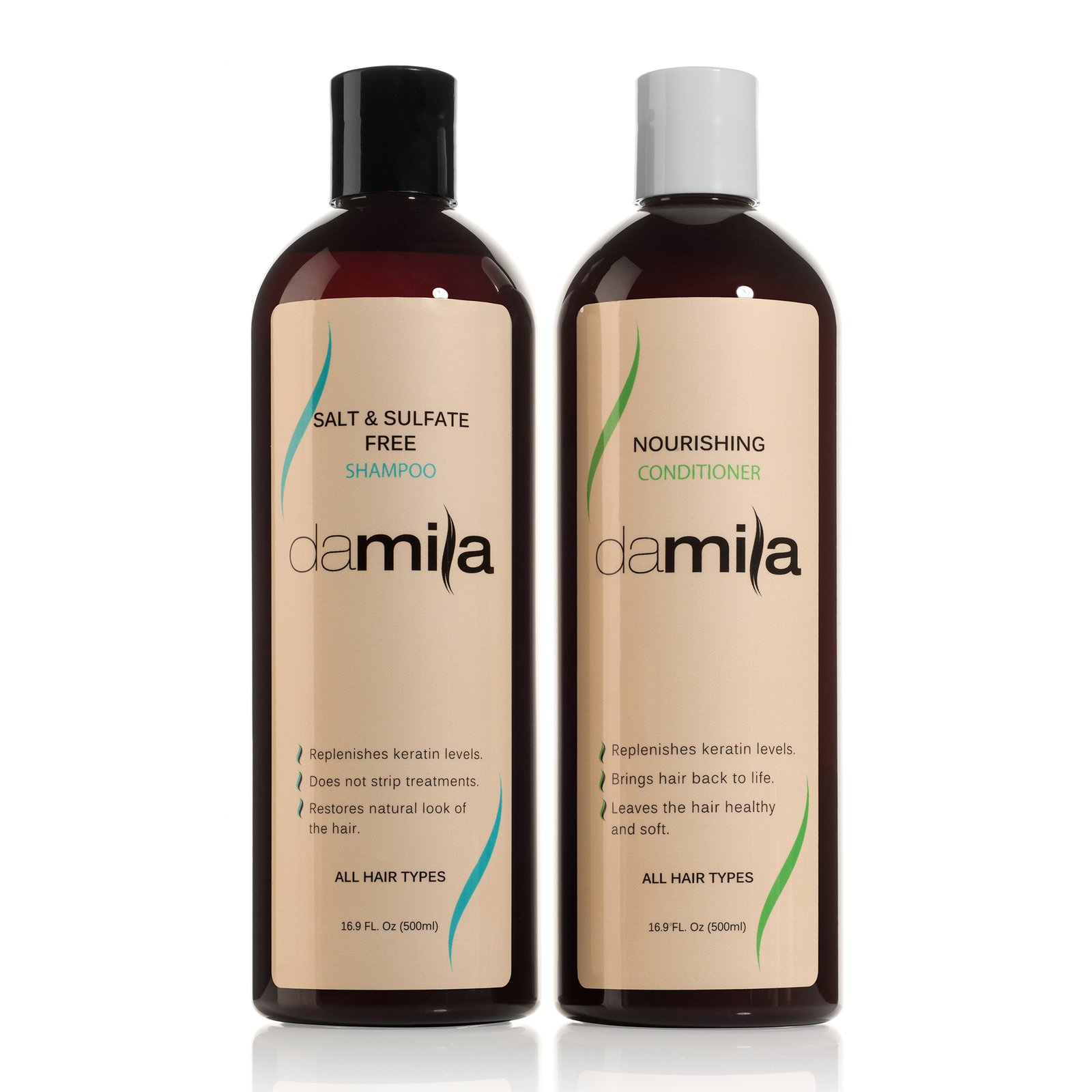 Buy Now
Hair Mask
Damila Deep treatment hair mask to achieve the softest hair. This is a must product to maintain hair health between treatments.
Available for $28.00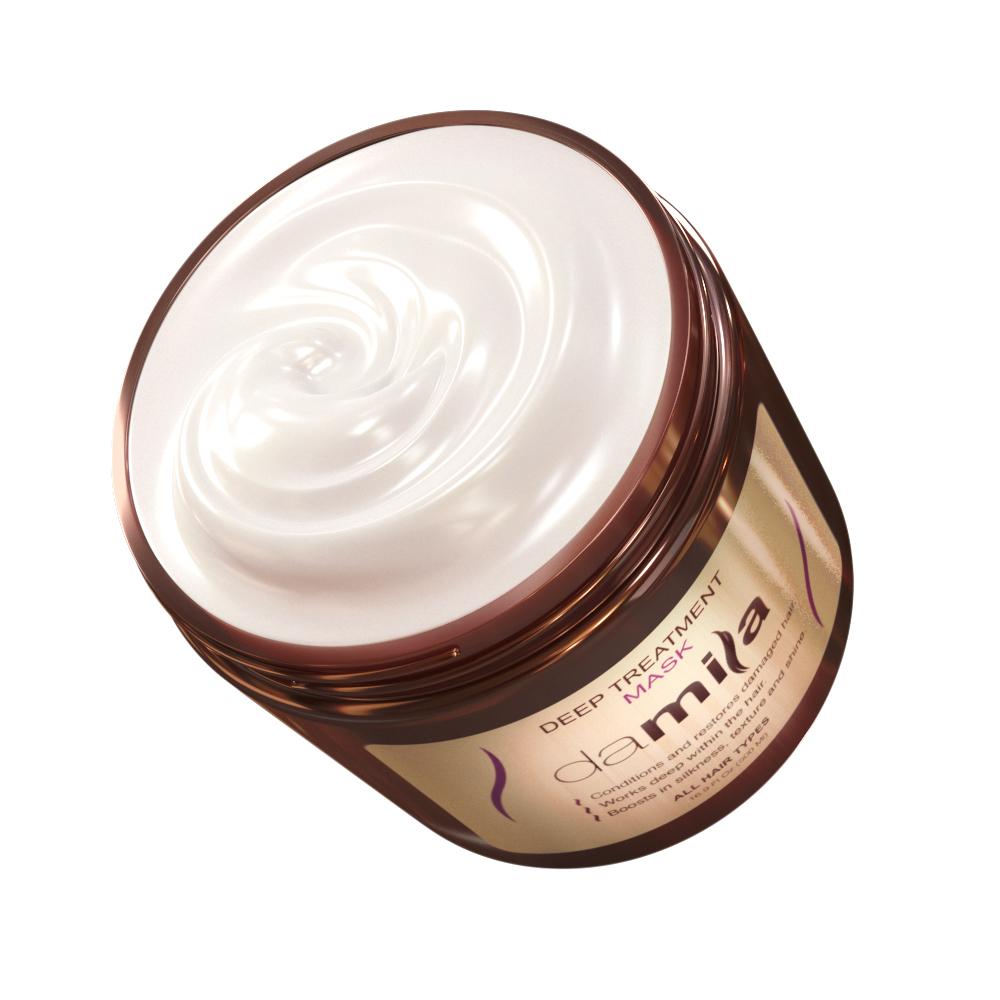 Buy Now
Serum
Damila Repair and Shine Serum repairs and adds shine to your hair. The light oil repairs and protects hair leaving it shiny and feeling silky.
Available for $21.00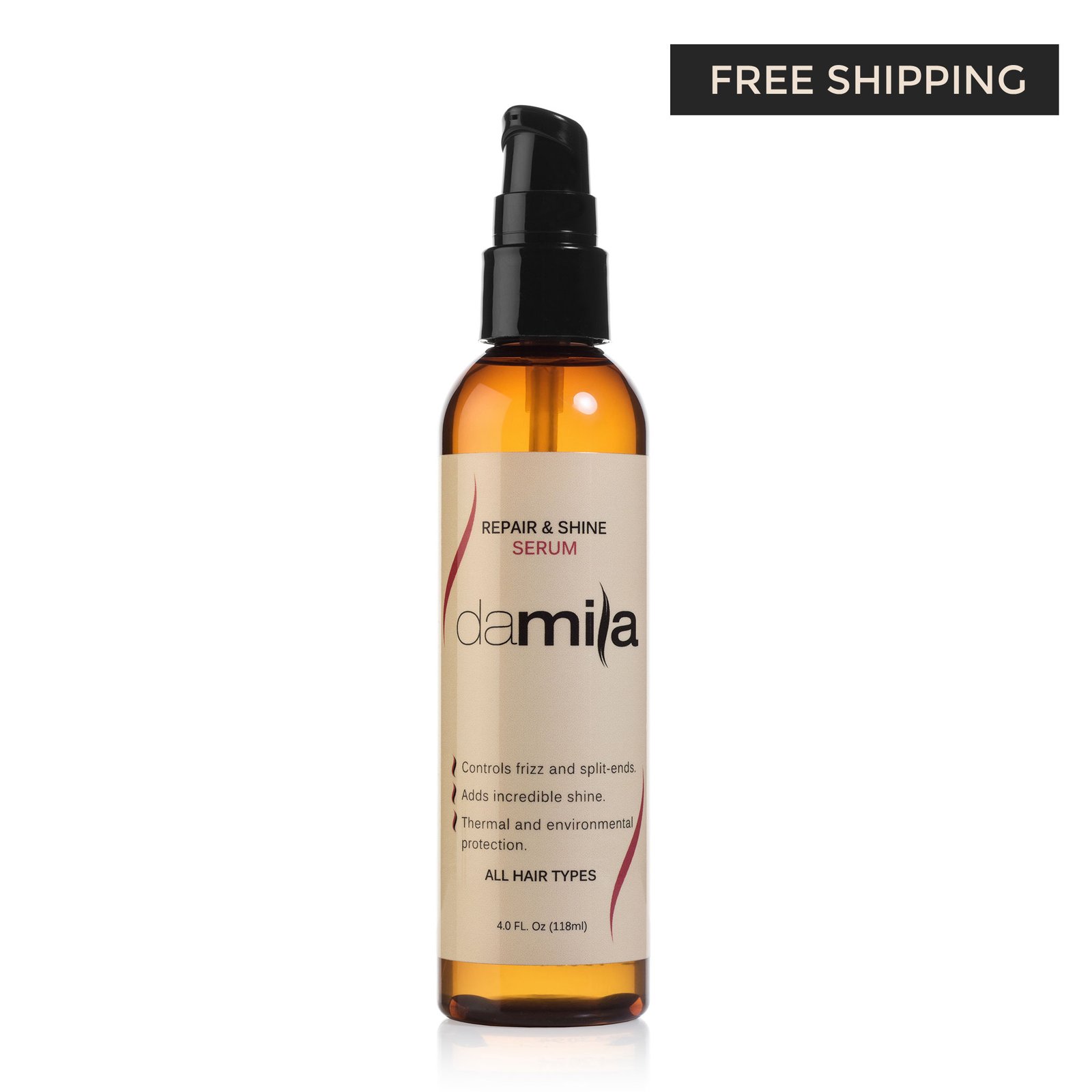 Buy Now
If you are tempted to try out the best selling products of Damila without committing long term try out their Damila Salt & Sulfate-free shampoo and nourishing conditioner in Sample sizes.
Available for $22.00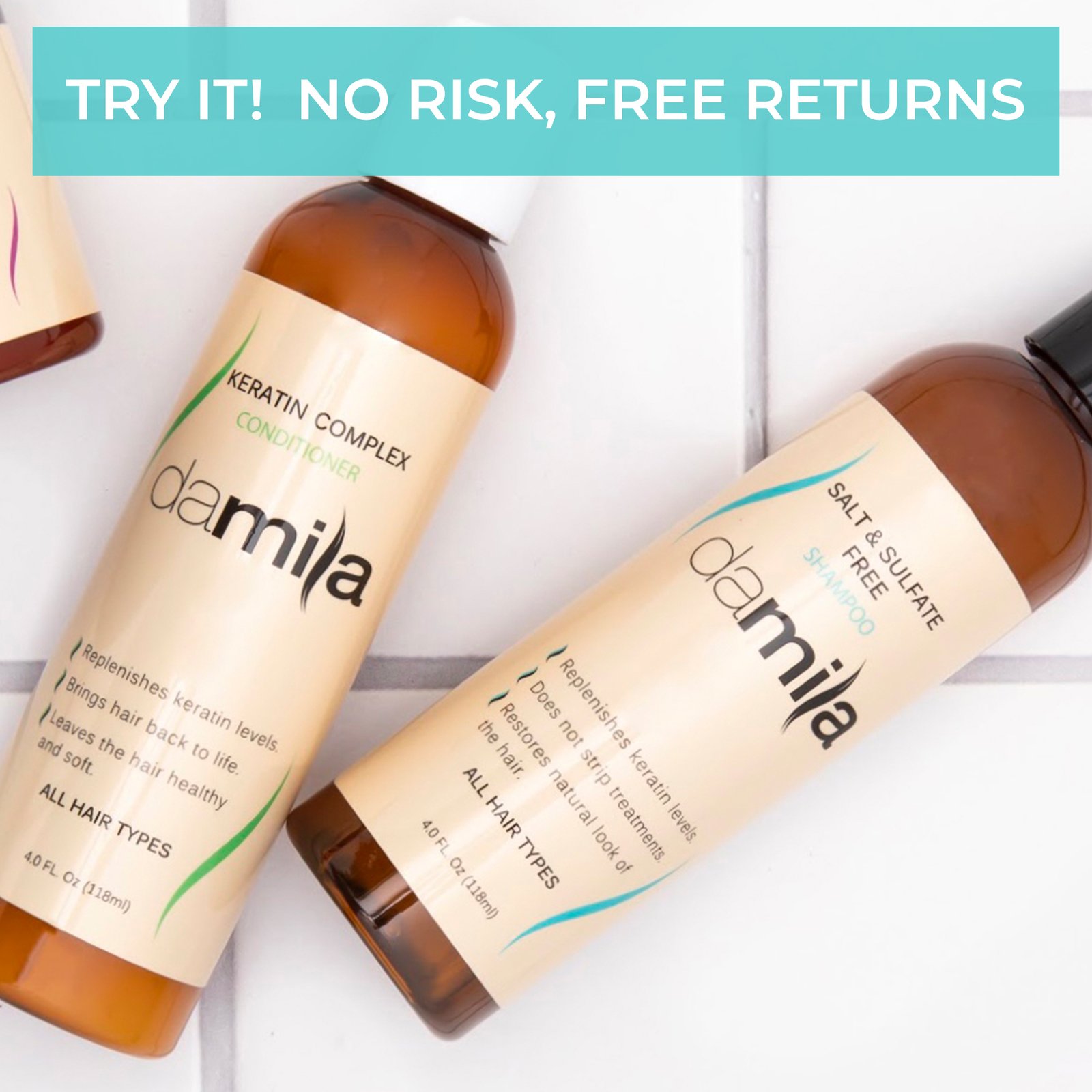 Buy Now
Why Damila products are legit?
They make salon-quality products that help protect and maintain your hair with products curated with a blend of keratin, amino acids, plant proteins, and botanical extracts. All of their products are Cruelty-free, Paraben-free, and Sulfate Free.
What's more, all their products come with a 100% Money Back Guarantee.
Payment methods
You can pay with Visa, MasterCard, Amex, ApplePay, Discover, Elo, ShopPay, Venmo, or PayPal.
Shipping
All their shipments are sent via UPS or USPS. They offer FREE SHIPPING in the US. You will receive an email with the tracking number once your product is shipped.
Return and Exchange
Damila offers a 30-day money-back guarantee if you are not happy with your product. Just email them if you wish to return or exchange your product and they would take care of the rest.
If you wish to return the product you need to do it within 30 days of purchase.
Customer Care
You can contact them via email, live chat, or filling up the customer contact form. They typically reply between 24-48 hours.