[wps_slider source="media- 3512,3513,3514″ limit="20″ link="none" target="self" width="600″ height="300″ title="yes" arrows="1″ pager="0″ gallery="0″ autoplay="5000″ speed="600″]
Image Courtesy: Vogue, instyle.com, hypebae.com
With 28 designer shows and presentations, Copenhagen Fashion Week's fall 2023 season came and went in a flash of three days. Many street styles looks make dressing warmly in cold weather appear more stylish than usual. There was also the first and only set of runway sustainability standards in the fashion industry. It was a lot, in a nutshell.
Take a look at Ganni or Saks Potts to see how adept Denmark is at fostering local talent with a compelling viewpoint and the ability to become international.
With a confetti explosion and rocking music, Ganni literally closed fashion week.
The hallmarks of Scandinavian fashion—print clashing, bright color splashes, and sneakers wore with practically anything—weren't altogether absent from the catwalk this season. But, designers took fresh chances for autumn 2023, and the results were thrilling and wearable.
The spectacular moments and quick viral trends from Copenhagen's autumn 2023 runways are presented here as a warm-up for fashion month's longest stretch.
1. Sleeping Bag Silhouettes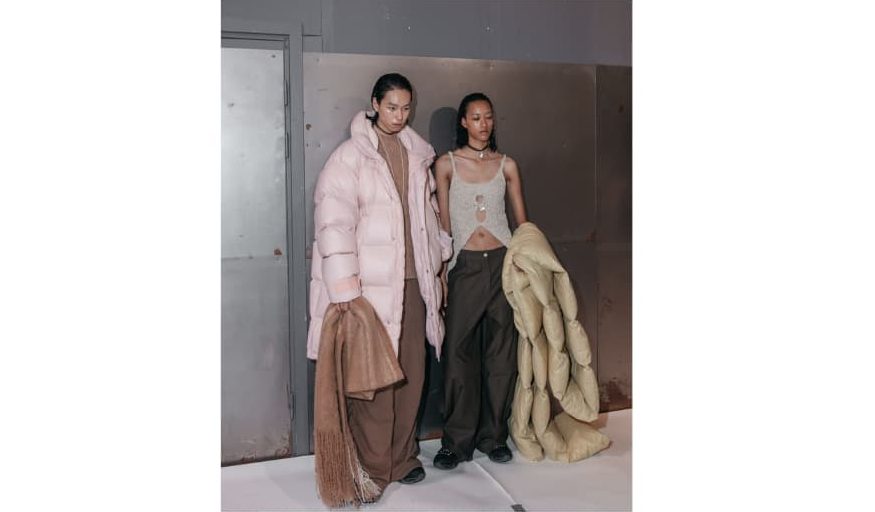 Image Courtesy: Copenhagen Fashion Week
Right now, classy wool coats with a focus on warm robe designs are in the dominance of the winter outerwear market. In a few months, extreme puffer jackets like those by Helmstedt, Holzweiler, and Stine Goya will come into focus. They all had the appearance of an enormous security blanket designed for sophisticated cocooning.
Another tiny twist that we noticed? complementing quilted sets at Ganni and Baum und Pferdgarten. They resembled winterized versions of the boxer shorts and button-down shirts that were popular in the summer of 2021.
The Arrivals Turbo Sleeper Jacket

Available At arrivals.com
2. Maximum layering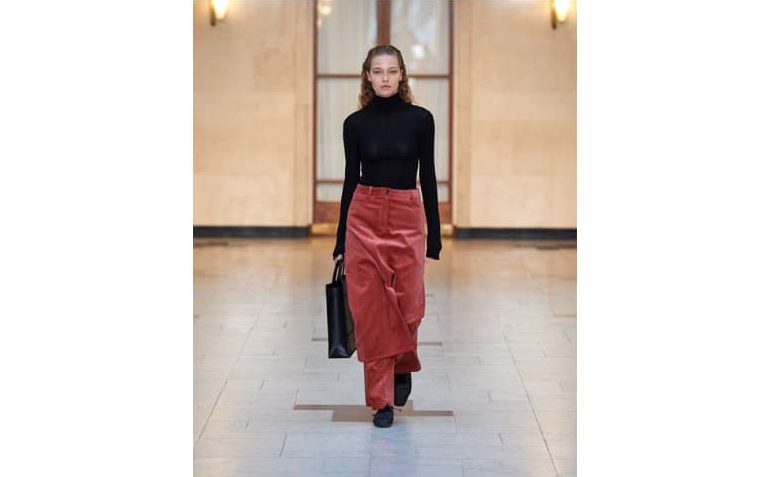 Image Courtesy: Copenhagen Fashion Week
A few designers who dressed models in identical pants and midi skirts worn simultaneously were Lovechild 1979, Aeron, and Ganni. The stacked fabrics, whether they chose a denim-like one or a corduroy-like one, prompted second looks and an unassuming air of mystery.
Marni x Carhartt WIP Corduroy Midi Skirt

Available At Net-a-porter.com
3. The Practical Experience of A.Roege Hove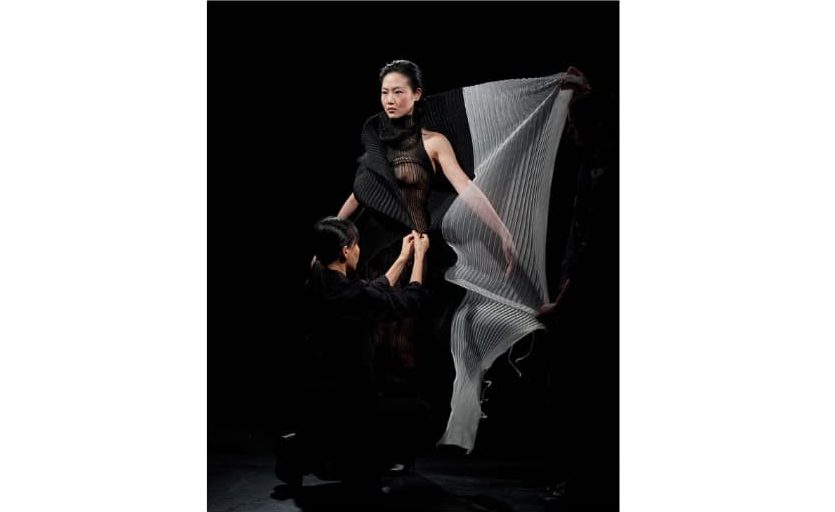 Image Courtesy: Copenhagen Fashion Week
With interlocking shapes, richer colors, and knitted buckle belt accents, the designer took her spidery-webby cropped cardigans and sinuous dresses into new terrain after four years of exhibiting its debut in 2019 without losing their stage-four emotional neediness. It's confident and a little seductive, and it's brilliantly portrayed in a variety of body shapes.
Two of her staff members carefully encased a naked model in delicately pleated wool panels during the performance. Even though inspiration is more than a little likely, tying the swathes of cloth to drape off her didn't seem like a Coperni knockoff.
A.Roege Hove Off-White Mini Dress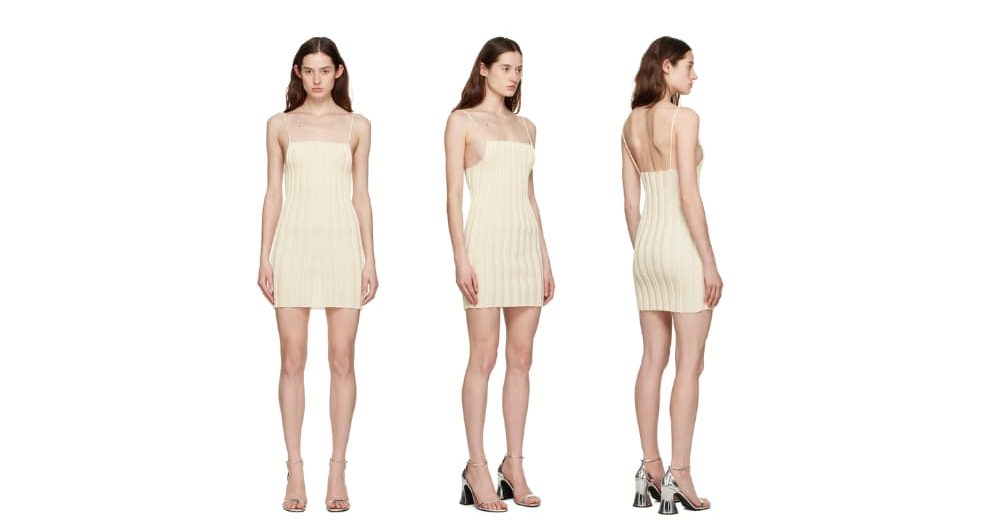 Available At SSense.com
4. Trendy Denim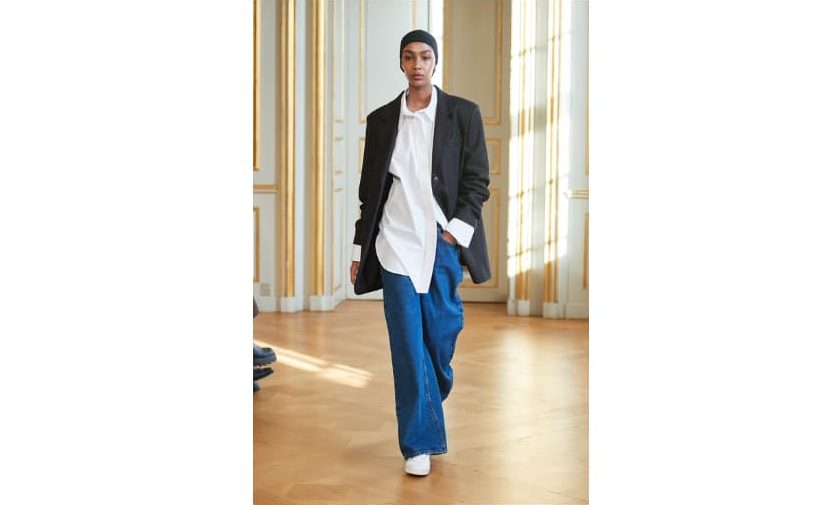 Image Courtesy: Copenhagen Fashion Week
There are many faux-denim pants, but on the runway, traditional jeans were in style. Across all silhouettes and categories, you can see the denim trend that has been growing over the past two seasons continuing.
The standouts included loose wide-leg pants at Skall Studio, square denim work jackets complemented with cargo pockets at OperaSport, and baggy jeans that hissed under snakeskin blazers at Ganni.
DL1961 Wide-Leg Jean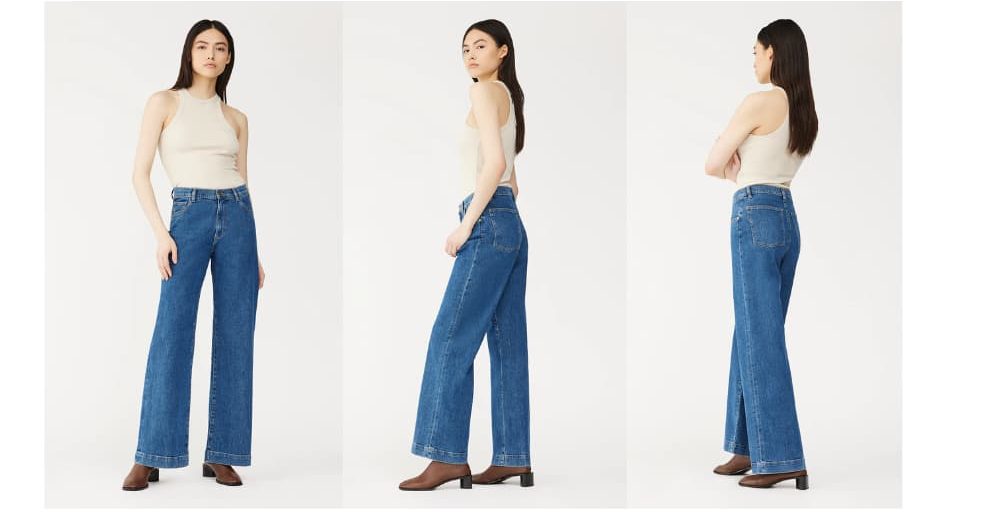 Available At DL1961
5. Warm and Comfortable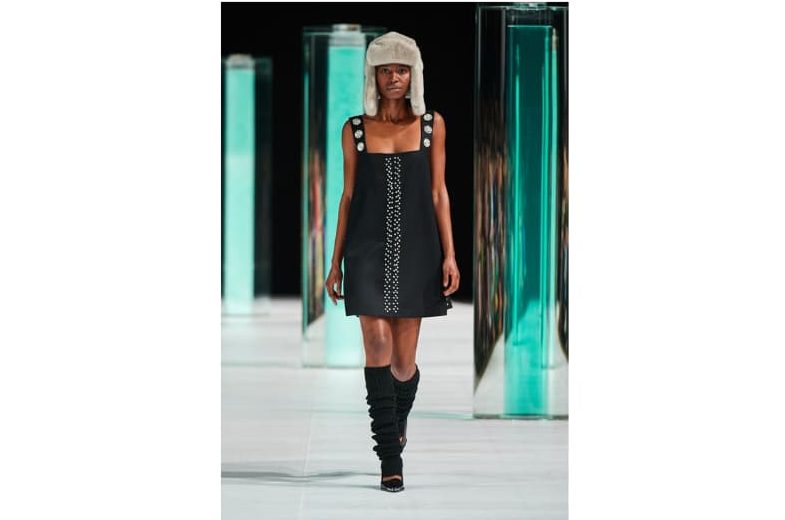 Image Courtesy: Copenhagen Fashion Week
In Baum und Pferdgarten's 29-look tribute to Margot Tenenbaum, Scandinavian and preppy fashions are combined in unexpected ways. The runway's greatest socks and kitten heels showed that open-toe shoes can be worn all year long if you have the right mindset. The coziest rendition was at Stine Goya, where numerous outfits featured slouchy leg warmers and sandal heels for the modernistic après-ski show.
Capezio 36″ Leg Warmers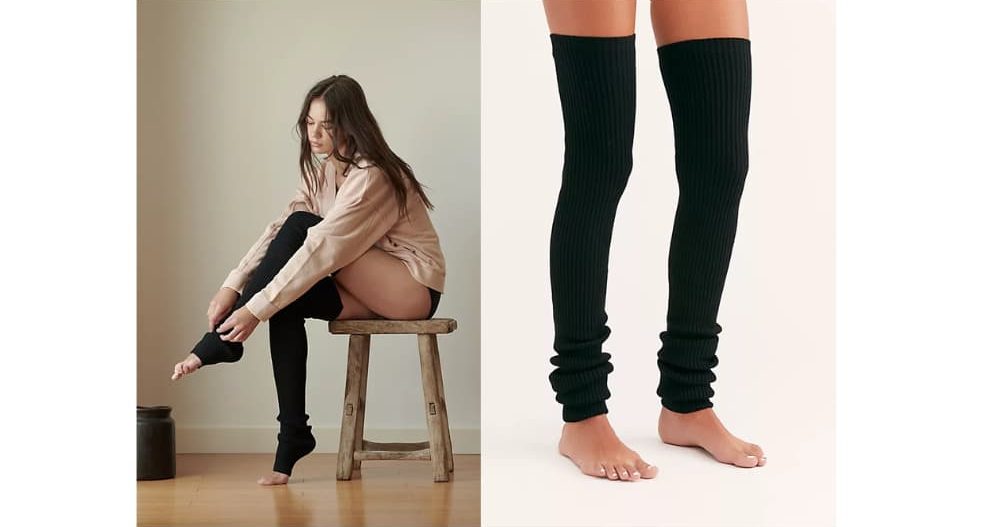 Available At FreePeople.com
6. Sheer Genius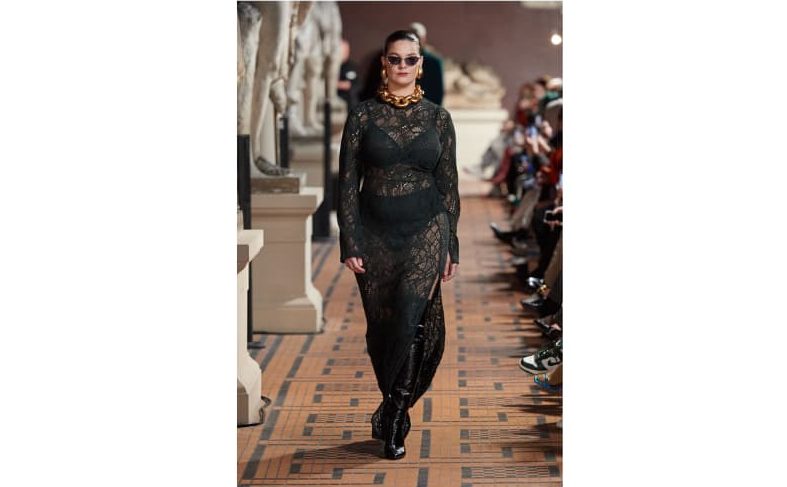 Image Courtesy: Copenhagen Fashion Week
It was available at Baum und Pferdgarten in a floor-length gown crisscrossed with tiny black beads and at Gestuz in floor-length dresses made of thin lace. I was persuaded that the daring going-out layer worth trying in fall 2023 was the semi-sheer dress or shirt with each one that debuted.
Gestuz Elna Lace Dress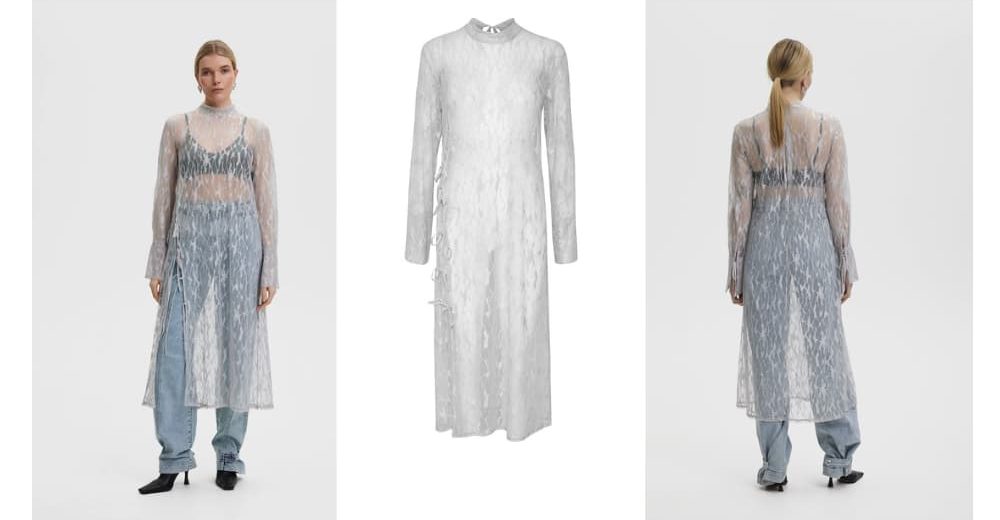 Available At Gestuz.com
7. (Di)vision eats the internet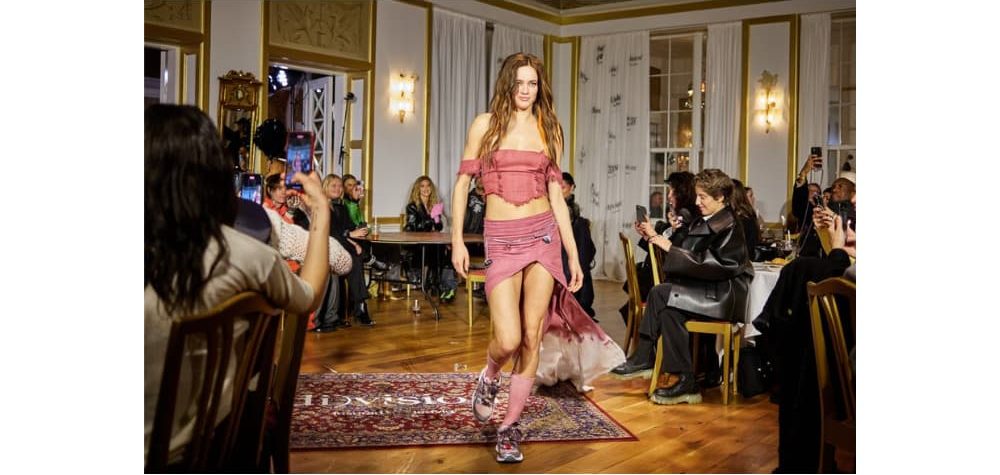 Image Courtesy: Copenhagen Fashion Week
Noma, formerly regarded as the best restaurant in the world, is in the midst of its final act before closing in 2024 on one side of the city. On the other hand, in celebration of its autumn 2023 collection, "Dressed for Catastrophe," the anarchist ready-to-wear brand (di)vision invaded a posh restaurant for a wild party.
The festivities began with attendees being served shots of Jaegermeister from a silver bowl as they took their seats behind tables that had already been covered in stale French fries and wine spills. A model wearing a low-rise skirt and an off-the-shoulder top in burgundy stood up from her table as the fashion feast came to a close. Before sashaying ahead and tugging the tablecloth out with her, she tapped a glass with a knife to indicate that it was actually her skirt all along.
(Di)vision Color Block Shirt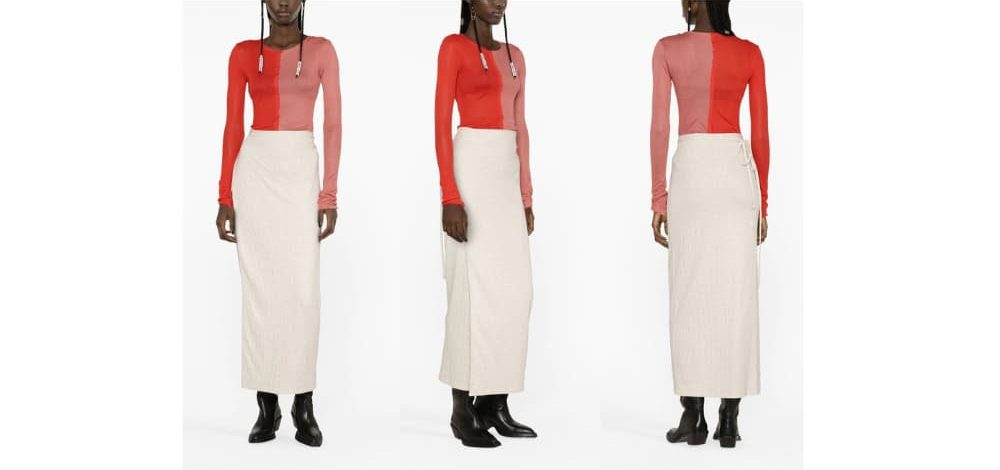 Available At FarFetch.com
8. The Comfort Shoe Bounce back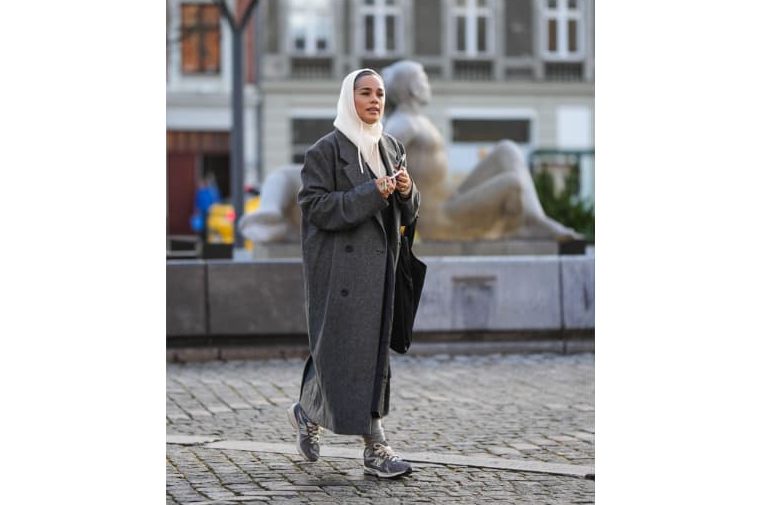 Image Courtesy: Copenhagen Fashion Week
Little Uggs with platforms, New Balance 530s, and mini Moonboots: I've never seen so many individuals at a fashion week with the "Running to Target, want anything?" slogan. But they looked everything but schlubby when dressed in wrap jackets and little crochet balaclavas. They were, if anything, blatantly useful during a busy week. Who chooses a pair of stilt-high platforms when they have to attend eight shows in three days along with dinners, afterparties, and after-afterparties while riding a bike? Without a doubt, she's not a Scandinavian girl.
New Balance MR530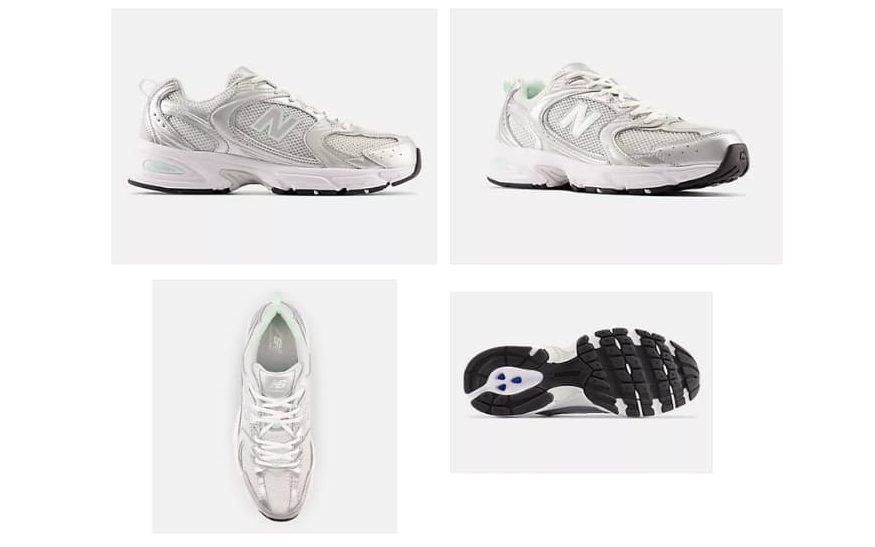 Available At NewBalance.com
9. Wearable Gift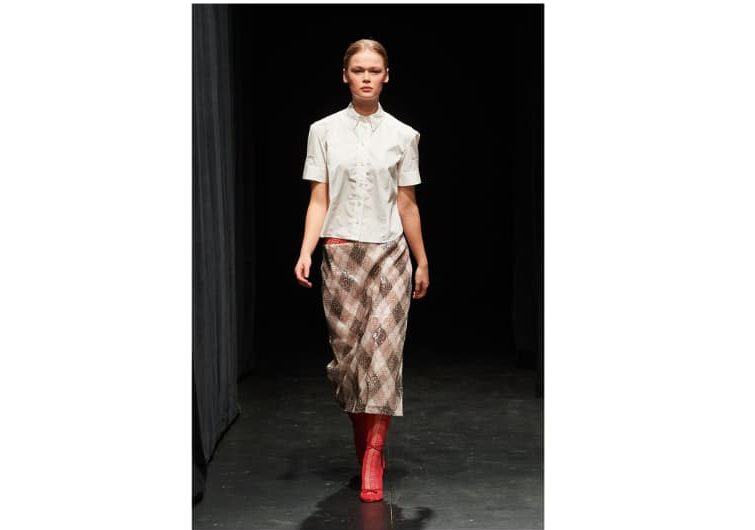 Image Courtesy: Copenhagen Fashion Week
With the season 2023 designs, designers left the wave of mermaid references back at the beach even though sequins and paillettes are still at the core of their vision for beauty and extravagance. Slip skirts, strapless dresses, and little going-out tops all featured festive traces of shimmer and sequins in the subsequent round of shimmer, which was carried by Saks Potts, Munthe, Ganni, and other retailers. And they all inspired people to schedule months in advance for planning their Christmas party outfits.
Lapointe Slit Sequin Skirt

Available At NordStrom.com
10. The Modern Ganni Girl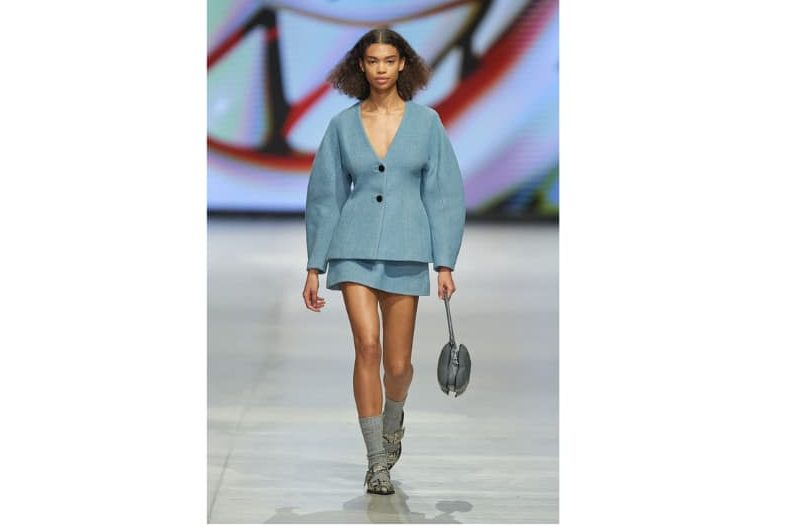 Image Courtesy: Copenhagen Fashion Week
Ganni's fall/winter 2023 performance left a lot to be analyzed, thus we did it in-depth in a deeper Ganni profile.
Cinderella has been reimagined as a power broker for 2023, equipped with a power skirt suit. Both the blazer's form and the snakeskin Mary Janes it is paired with are stunning.
The specific style won't be available until the fall, although other blazers from the brand have a similar shape. It turns out that Ganni has been gradually revealing its new look to us for some time.
Ganni Chennile Fitted Blazer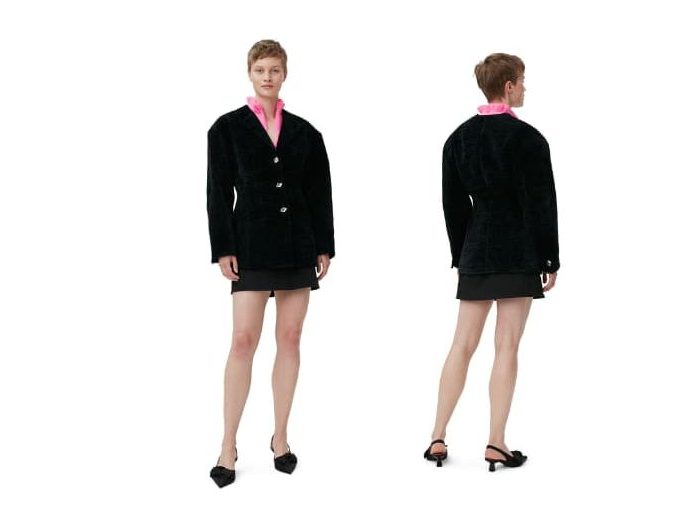 Available At Ganni.com