The company Spier & Mackay is from Canada. Despite being so reasonably priced, it implies a better degree of quality.
Despite the fact that they now have a larger selection of casual and more formal apparel, they all began with shirts. so since it is still the foundation of their company, that is the item we're going to concentrate on today. Since we delve so deeply, a review of what they have to offer would probably take two or three hours. Here we will try to dig out "How Good Are Spier & Mackay Shirts?".
As a result, today we'll tell you about the kinds of shirts Spier & Mackay sells the value you receive when you buy from them, the considerations you should make before buying from them, and the potential drawbacks.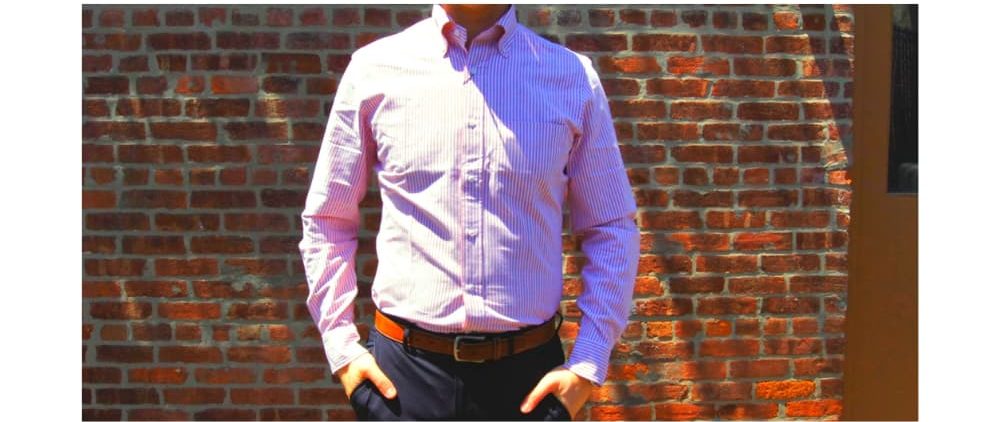 What Precisely Characterizes A Spier & Mackay Shirt?
In my opinion, there are three main characteristics that define a Spier & Mackay shirt: price, variety of selections, and sizing options.
1. Price
Personally, I believe that their most attractive selling factor is their low base retail price of $24.99 for dress shirts.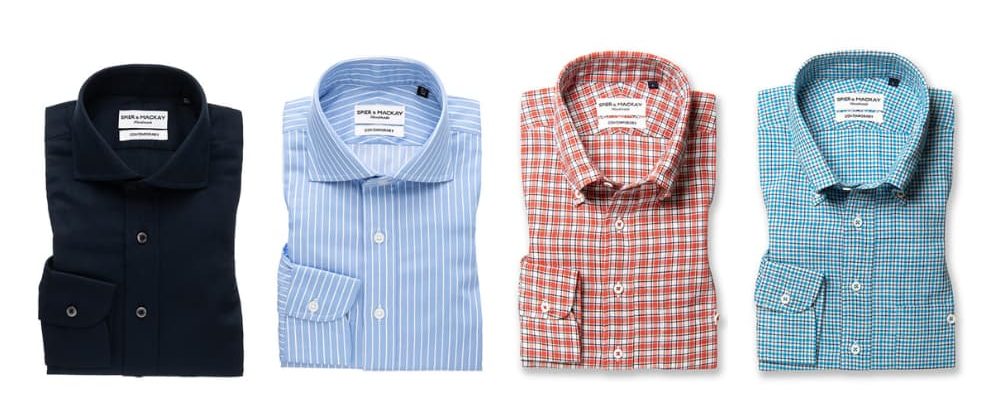 Although they do have quite a few shirts priced at $24.99, most of their shirts cost between $45 and $55. You can occasionally purchase Spier & Mackay shirts for $19, which is incredibly cheap in North America. Furthermore, with orders of $100 or more, delivery to Canada or the US is free.
If you're on their email list, you can frequently take advantage of flash sales with discounts of up to 20%. You may be able to receive even better discounts if it occasionally applies to their sale items.
They emphasize the significance of quality as a keystone of their brand. It's interesting how evasive they are about defining exactly what they mean when they say that. In summary, though, Spier & Mackay provides reasonably priced shirts and other products for men interested in traditional Classic style.
2. Range of Selections
The fact that Spier & Mackay shirts come in a wide variety of styles, in my opinion, is the second factor that can get someone interested in them. They provide standard dress shirts, denim shirts, casual shirts, sports shirts, polo shirts, button-down shirts made of Oxford linen, and so on.
Therefore, for instance, let's look at their Oxford cloth button-down shirts. They have a rolled button-down collar with a lovely s-curve, which is unusual for lower-priced shirt manufacturers to provide.
It allows the collar to roll gracefully along the gorge of the lapel and looks especially good without a tie, though it can certainly be worn with one. It complements the tie well and always gives you a relaxed, slightly preppy appearance, which some people like.
Made-To-Measure Shirt Options
They provide a selection of 21 shirt collars for their made-to-measure shirts, which are part of that "custom program." They also come in 10 shirts front and 10 cuffs designs. Also, you have a choice of 4 different pleats options, no pleats, and no pocket options, or 17 various pockets types.

Ready-To-Wear Shirts Options
The button-down collar and spread or full-spread collar are perhaps the two most popular collars in the ready-to-wear category. The collar stays on all colors with removable collars are plastic by default. Once more, it's completely usual at this price point, and the only higher-quality materials, like metal, come from more expensive manufacturers.

Polo Shirt Options
Their polo shirts all have shirt-style collars, not the standard elastic collar that is frequently quite flimsy and curled in an unattractive way. Nonetheless, the interlinings on their polo shirts are quite soft, which is pleasant and comfy.

3. Sizing Options
They firstly provide super sleek, slim, and modern fits. Extra slim is the thinnest, with contemporary being the widest. If you look at their fit guide, for instance, you can see that from modern to slim in the chest, and then from slim to extremely thin, there is a decrease of two and a half inches.
Overall, shirts don't have a classic or full cut, and the overall slim trend is evident in the sleeves of the shirts, even in the widest modern fit.
Spier & Mackay's interesting feature is that you can select from these three fits. If you buy a contemporary and your neck size is 15 and a half, you may select sleeves that are 33, 34, 35, or 36 since they know that the majority of guys with your neck size will wear one of those sleeves due to the bell curve.
Conclusion
At last, we can say that Spier & Mackay shirts showcase an elegant fashion appeal to your personality with their perfect modern and incredibly outstanding range of shirts that are available in multiple styling and custom options.