The year 2020 has brought so many changes in our life, one that we never would have thought of is wearing a mask to your wedding! Keeping in mind the tradition of something old, something new, something borrowed, something blue and the new addition of something to cover your face to keep your groom and guest safe. The added stress of finding a matching mask is going to convert the calmest bride into a bridezilla.
As if the stress of getting everything perfect for the wedding isn't enough, the Coronavirus pandemic has added an extra level of stress from making sure you have a low key wedding with few guests, moving into an outdoor setting, making sure the guest is seated 6feet apart and everyone is wearing a mask. Thankfully people have thought about this predicament and designed masks which can be worn on your special day. As we don't want you to take any more stress we have round up 11 best stylish masks and face coverings for you and your groom.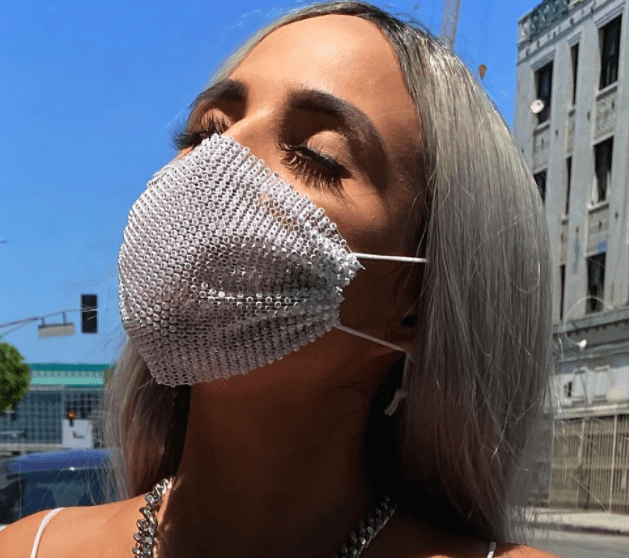 Add a little bling by wearing a Diamond Heart Mesh Jewel face Mask the mask is an edge to edge with ear loops. The mask is made with breathable fabric and single layer crystal-covered mesh which is very light, the ear-loops are adjustable which provide optimal range of coverage and don't make it uncomfortable.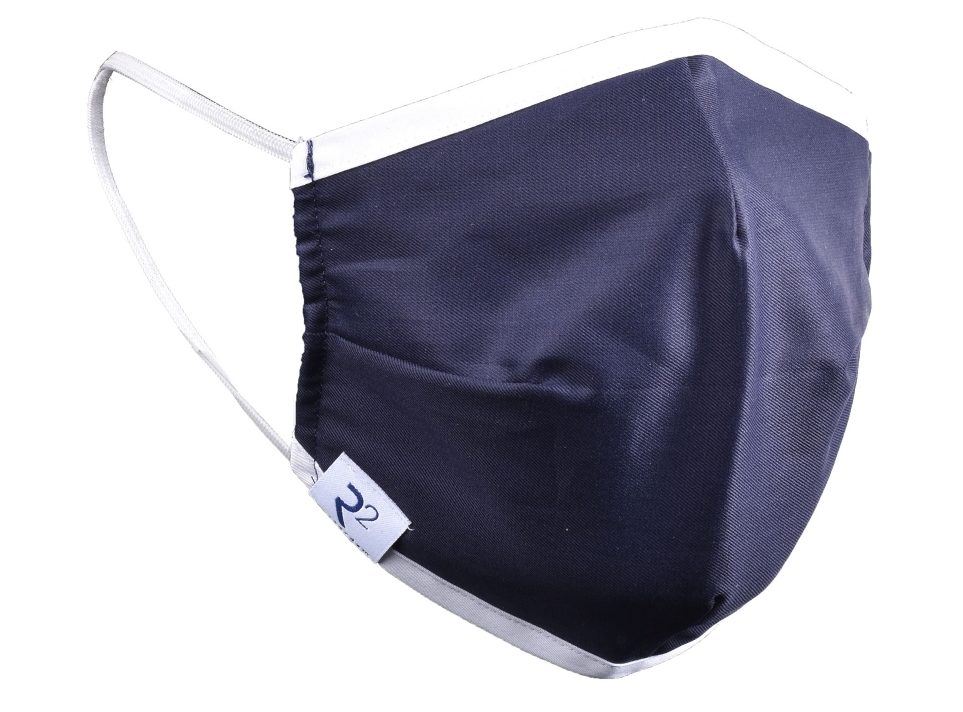 This mask is made of 100% cotton which is perfect for a hot summer wedding as these masks are breathable with elasticated ear loops so his ears don't pop out. This double-layer cotton mask is stylish and safe.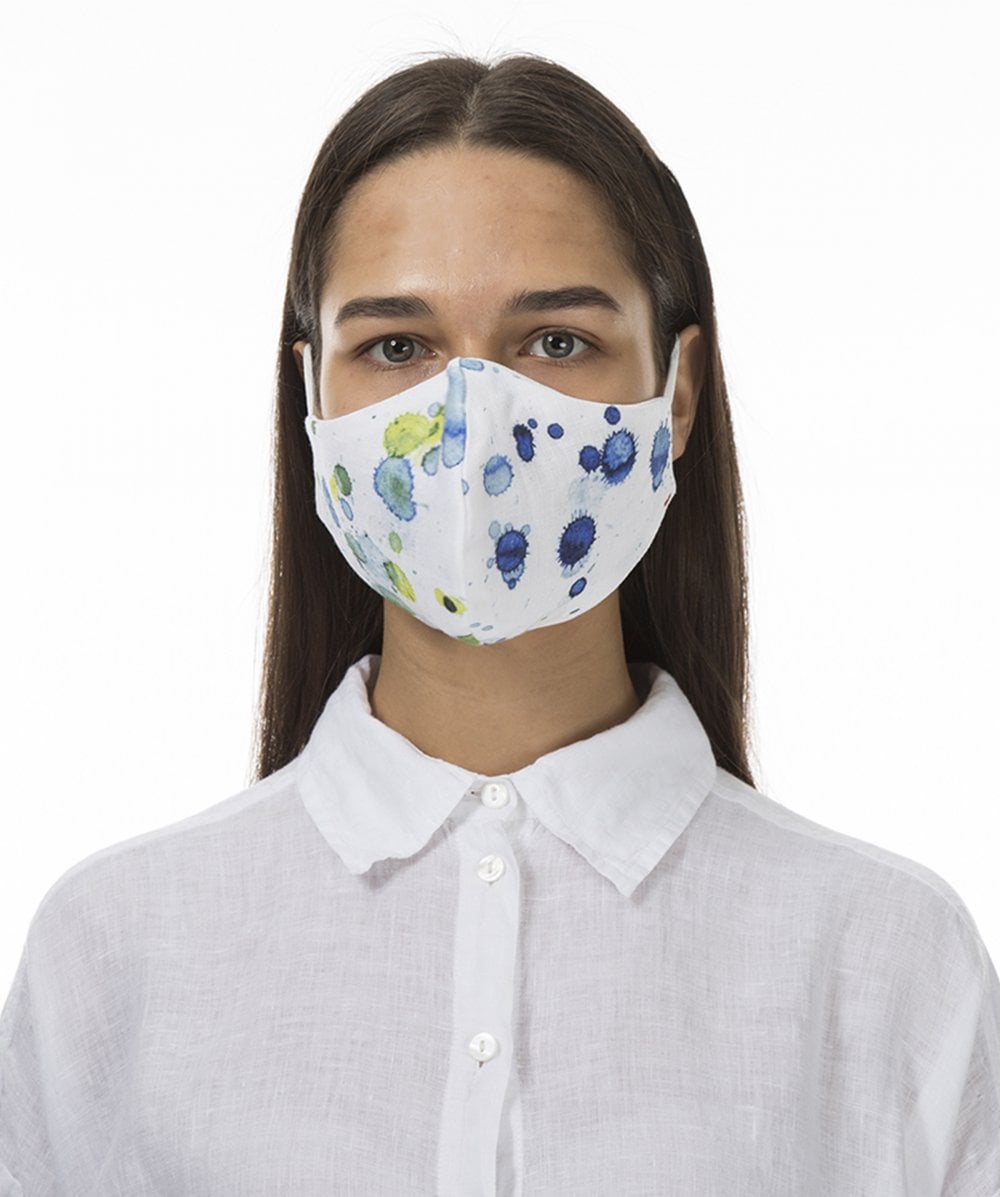 Printed linen protective mask which are causal yet classy, and the fact that they are made of linen which converts into a breathable fabric on any given day. The mask is made from four layers of natural certified OEKO-TEX linen fabric and is comfortable to wear, and adjustable with a knit strip. This mask comes in a pack of 3, incase you forget one!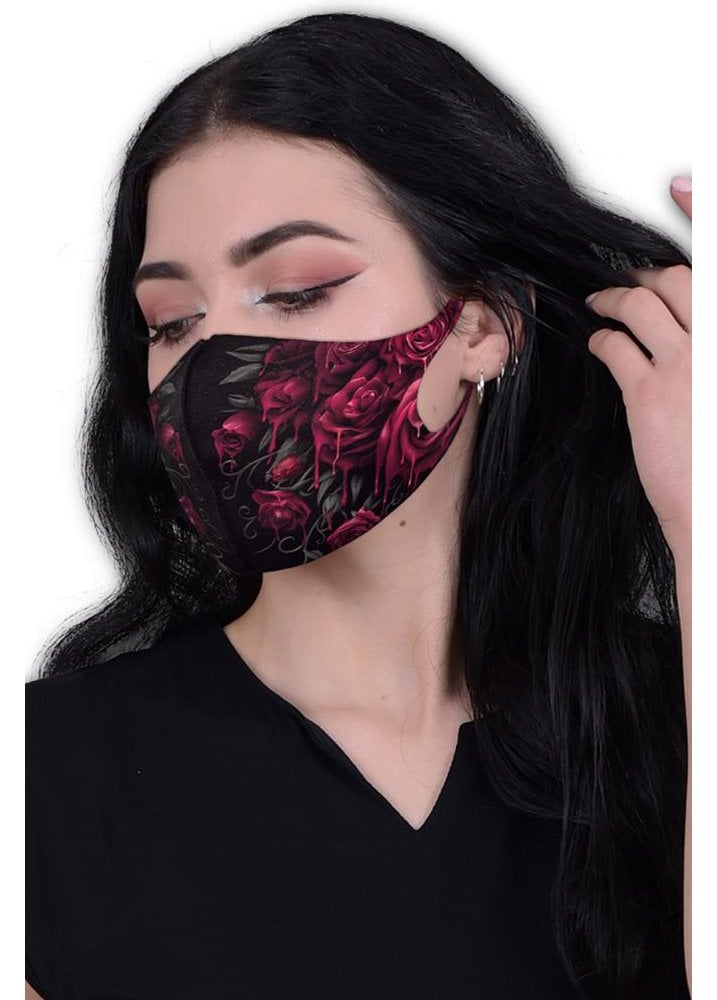 If you love gothic fashion and are bold this blood rose mask is just for you. The mask features a beautiful bleeding rose design which would look stunning on a bride. The mask has ear loops and is made out of breathable material.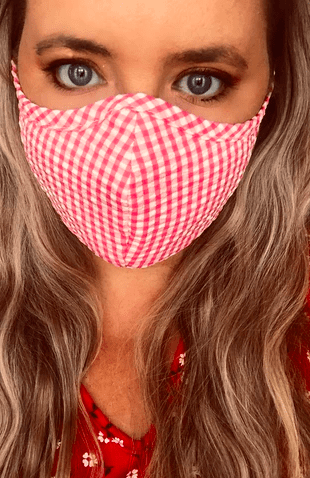 A Pink Stripe Active Face Mask comes with two filters. It's made with Luxe fabric for optimum comfort for prolonged use and has adjustable ear straps and a single tie for comfort. The dual-action filter provides three layers of protection.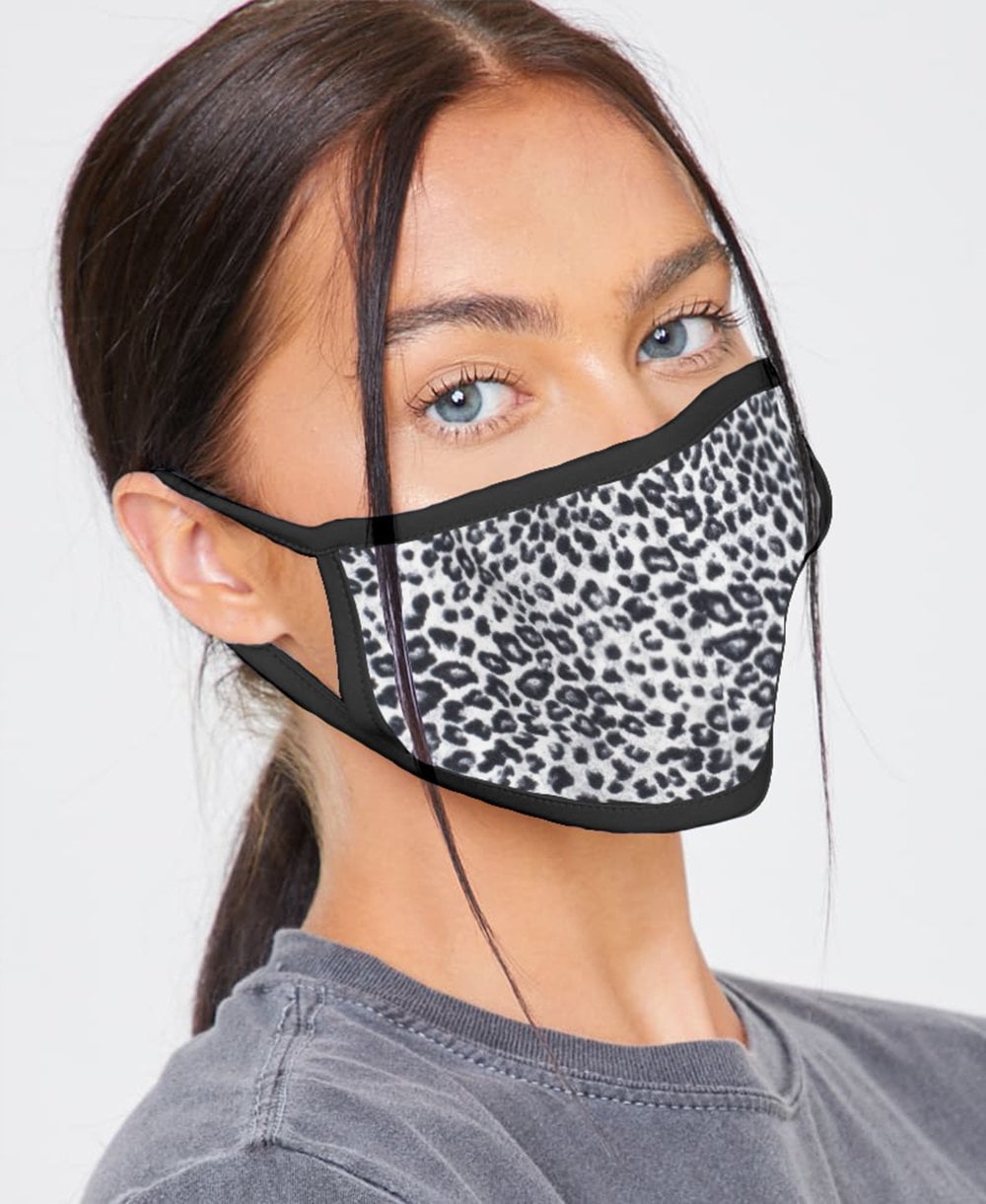 A set of mask for bride and groom. These coordinated mask come in a crochet print for the bride and a solid black for the groom. The mask is made of up-cycled Italian microfiber outer layer and a double-faced European microfiber and cotton blend lining, which also makes them sustainable and reusable.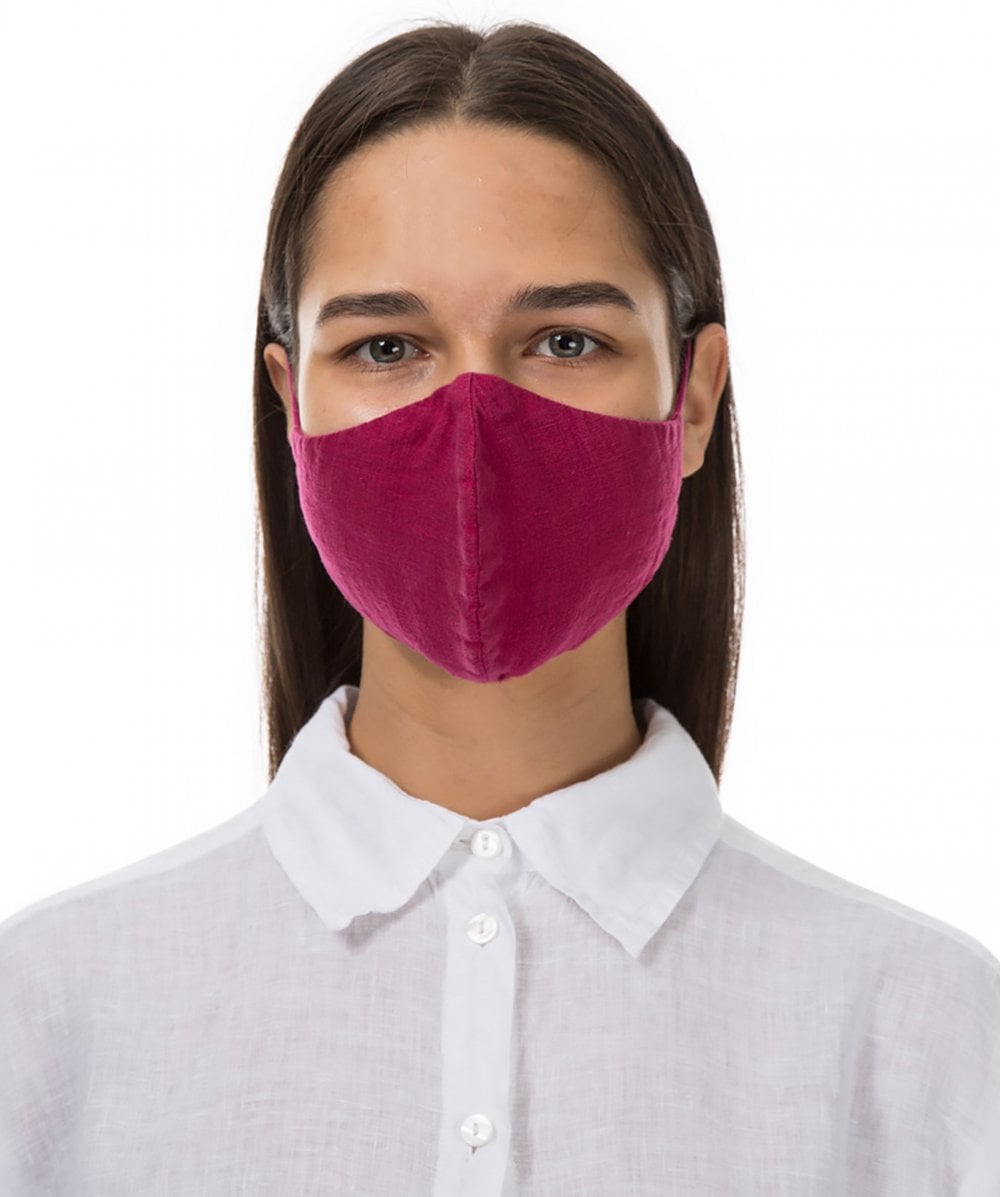 Plain white linen masks for the bride and groom. These easy to use mask are made of high-quality linen which is perfect for the summer weather, as they are breathable so you don't pass out. Each mask is made from four layers of natural certified OEKO-TEX linen fabric which makes them very comfortable.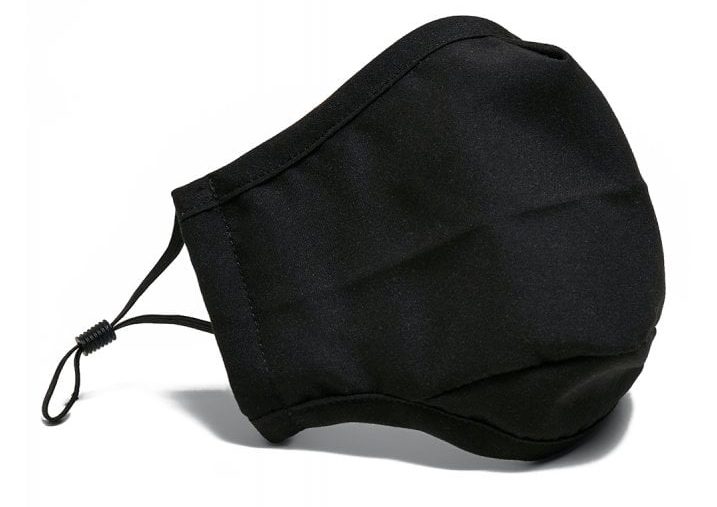 A classic black mask for the groom. The mask is made of cotton and has a slip pocket to insert the air filter. The plain protective mask has adjustable ear loops, so they are comfortable for a longer use.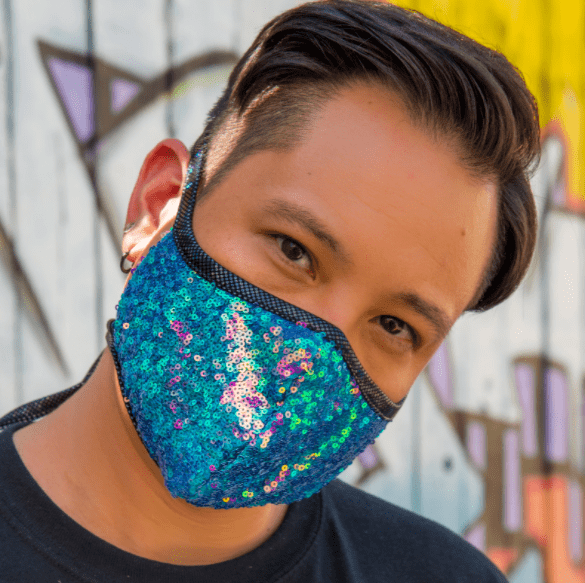 Go glamours with a handmade sequin face mask. If you are looking for the glamorous vibe on your wedding day, this handmade made to order face mask is just for you. This eye catchy mask has top and bottom tie.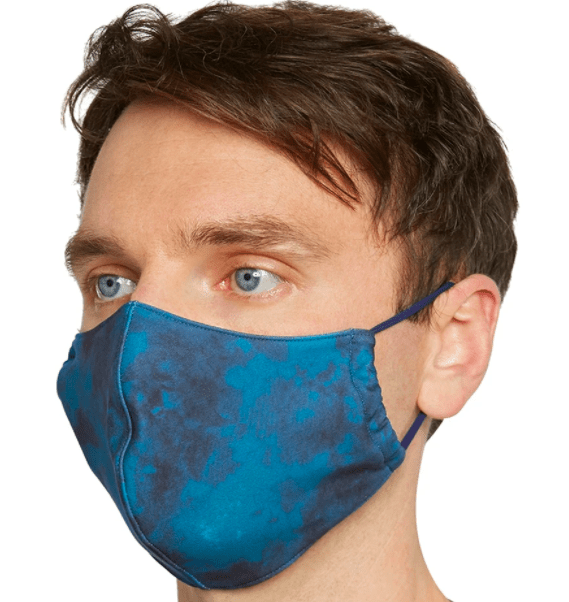 Your something blue on your wedding day is your tie-dye mask in blue. The mask is stretchy, with comfort fitting, and breathable. The mask is lightweight and breathable with double lined for extra protection.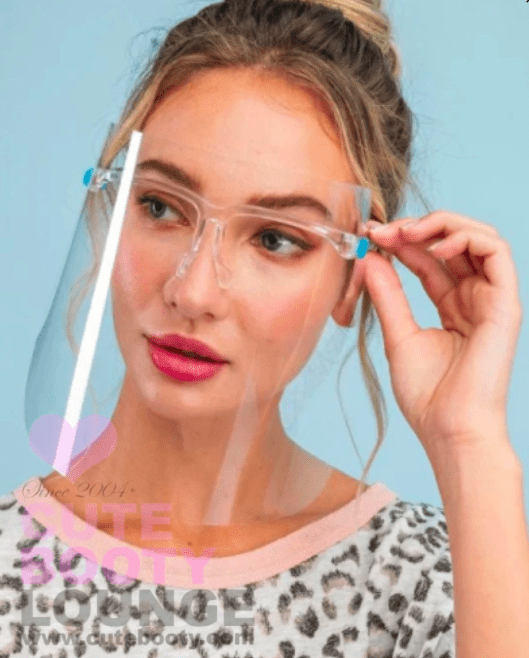 Face shields for extra protection for your full face. These shields have goggles which also protect from your eyes from dust particles while you are outdoors so you don't end up smudging your eye makeup.
Get more stuff like this
Subscribe to our mailing list and get Latest updates
Thank you for subscribing.
Something went wrong.