The year 2020 has brought so many changes in our life, one that we never would have thought of is wearing a mask to your wedding! Keeping in mind the tradition of something old, something new, something borrowed, something blue and the new addition of something to cover your face to keep your groom and guest safe. The added stress of finding a matching mask is going to convert the calmest bride into a bridezilla.
As if the stress of getting everything perfect for the wedding isn't enough, the Coronavirus pandemic has added an extra level of stress from making sure you have a low key wedding with few guests, moving into an outdoor setting, making sure the guest is seated 6feet apart and everyone is wearing a mask. Thankfully people have thought about this predicament and designed masks which can be worn on your special day. As we don't want you to take any more stress we have round up 11 best stylish masks and face coverings for you and your groom.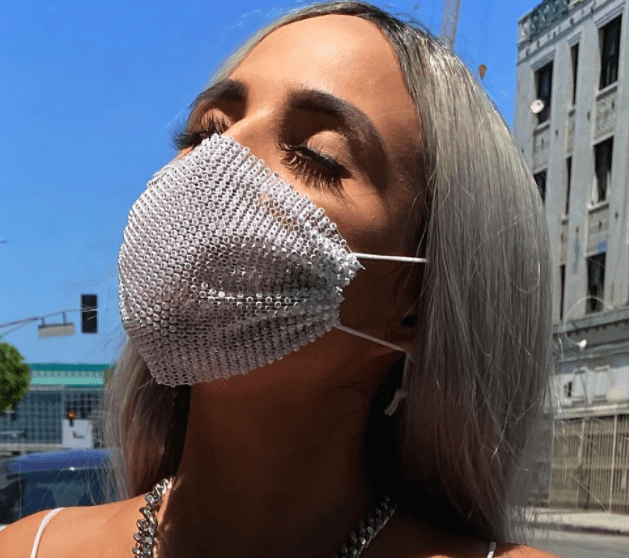 Add a little bling by wearing a Diamond Heart Mesh Jewel face Mask the mask is an edge to edge with ear loops. The mask is made with breathable fabric and single layer crystal-covered mesh which is very light, the ear-loops are adjustable which provide optimal range of coverage and don't make it uncomfortable.