Nothing we look forward to after a long winter more than bringing out the nicest summer sandals is the actual vacation itself. They're not only an opportunity to flaunt a brand-new pedicure. The greatest summer sandals are a relaxed, chic addition to summer dresses, linen sets, and many types of swimwear.
The summer of 2023 is predicted to be filled with strappy heels and sleek, minimalist flip-flops, according to spring 2023 shoe trends. We discovered that leather outlasts anything for both casual and formal outfits, whether you pay attention to the season's runways or choose a classic style.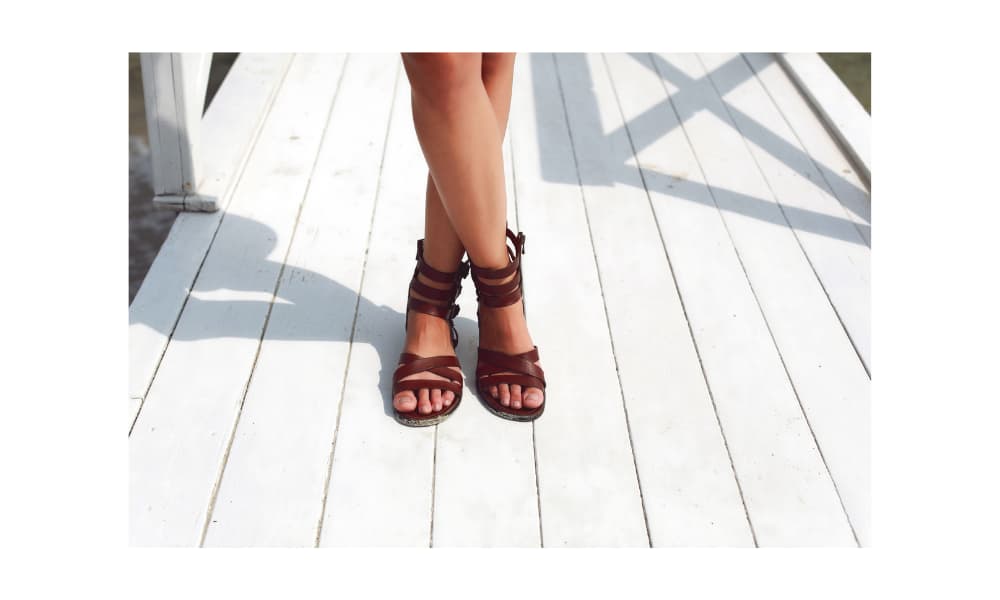 Shop the Top Best Summer Sandals of 2023
1. Steve Madden Holli White Leather
If you want to feel the airy vibes in this hot summer while enjoying a party or a weekend road trip, this pair of flat sandals is the best pick available out there. The Holli slides have cut-out leather straps with a strap woven through that is embellished with rhinestones for a raised texture and a sparkly appearance. Just wear them with flared jeans or loose Tees to implant a lucrative impression on the people.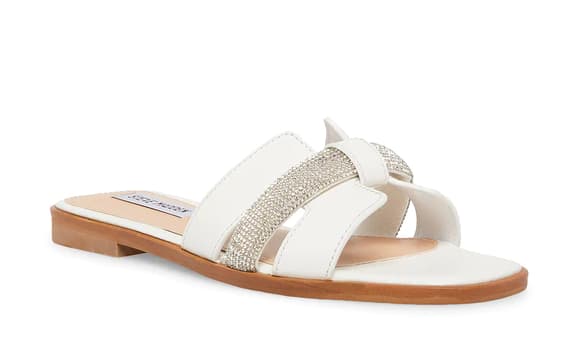 Price: $79.95
SHOP NOW
2. Melinda Natural Textured Pattern Sandals
With the upcoming spring, these slim braided toe strap and modest heel Sandals from Melinda make all-day wear a reality. You can pair these with your favorite one-piece dress to enjoy the weekend trips or complement them with the outstanding formal pants in the office, they would never let down your confidence. And on the heated days of summer, these can help you to feel airy and cozy all day long.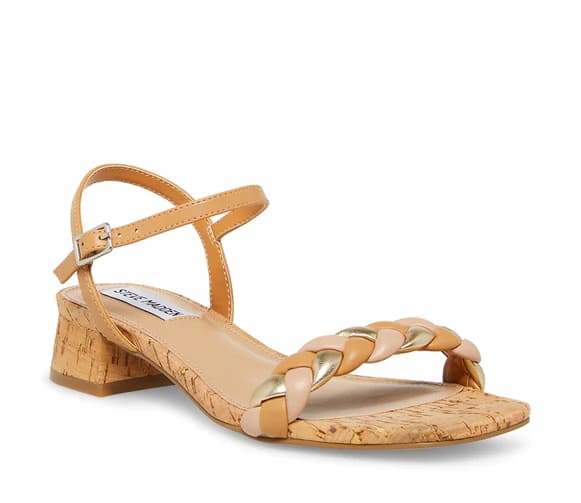 Price: $59.99
SHOP NOW
3. Steve Madden Attina Black
If you want to be the talk of the town in the evening and night parties during this warm season then these gorgeous pair of high heel sandals from Steve Madden would help you to make your dreams come alive. The stunning black sandals paired with a white dress would instantly attract the attention of the crowd while you walk into your evening parties. Also, these will ensure your comfort and coziness during the heated and humid season of summer.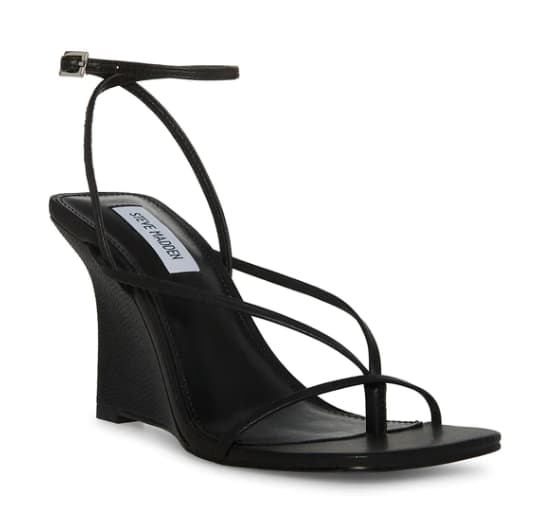 Price: $99.95
SHOP NOW
4. Steve Madden Leanne Pink
In this season if you want to celebrate your summer holidays with complete style, then you can slip on these Wonderful flat sandals along with a pair of beautiful one-piece tops or skirts. The Leanne sandal has a thong strap style, a flat monochromatic sole, and a bow of rhinestones for some added glitz. Now just express the Barbie in your personality by wearing these amazing Sandals.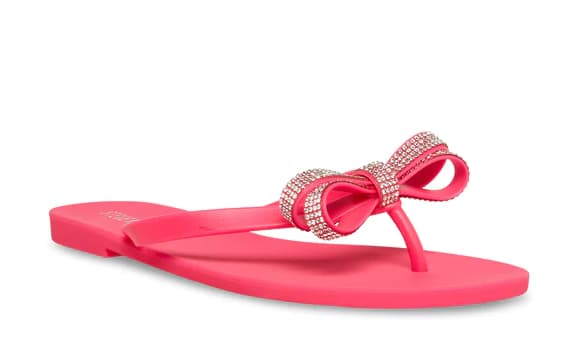 Price: $59.95
SHOP NOW
5. Michael Kors Hayworth Woven Metallic Leather Slide Sandal
For warm-weather days, these Michael Kors Hayworth slide sandals are a simple option. They have padded footbeds for all-day comfort and are made from woven metallic leather strips for a textured finish. You can anticipate wearing yours all season. So give it a try to look cozy and comfortable while enjoying the summer season.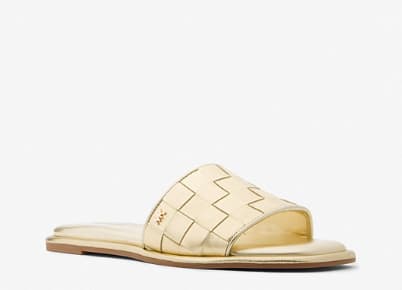 Price: $108.75
SHOP NOW
6. Gideon Snake Embossed Leather sandals
The Gideon sandals are the ideal combination of style and comfort during this heated season. This snake-embossed leather pair is characterized by broad crossover straps and a chic square toe. It is set on a robust kitten heel. Cropped denim and sassy skirts will keep them in the spotlight.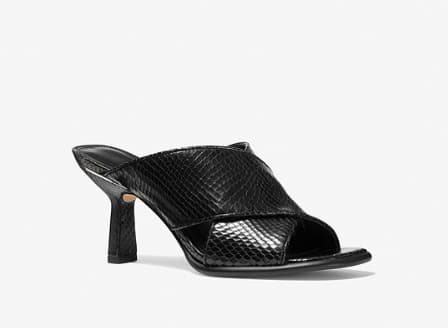 Price: $116.25
SHOP NOW
7. Michael Kors Carmen PVC Jelly Sandal
This Carmen jelly sandal will refresh your summer shoe collection with a contemporary take on a time-honored warm-weather essential. The sleek T-strap design is constructed of glossy PVC and comes with an eye-catching brand charm. It's ideal for wearing poolside. To handle the heat with smartness use these wonderful Carmen jelly sandals.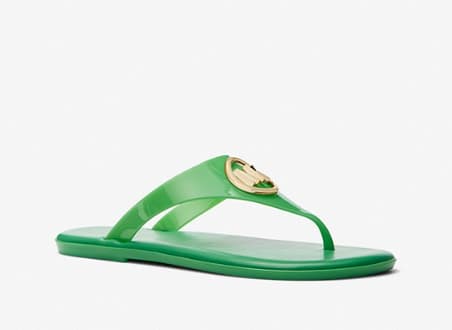 Price: $79.00
SHOP NOW
8. Calvin Klein Trea Sandal
These slip-on shoes, which have woven decorations down the sides, are made for ease of wear. Designed with a platform shape and a flat heel and finished with CK monogram branding on the strap and classic branding on the footbed. Pair them with straight-fit jeans or skirts and enjoy your casual outings with a unique style statement.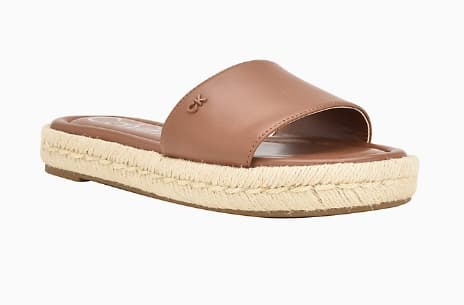 Price: $79.00
SHOP NOW
9. Cartina High Heel Sandal
If you want that desired crystal and shimmered look during this hot summer season then this pair of Cartina High Heel Sandal is the best choice you can go with. An elegant silhouette with a hint of edge. An adjustable ankle strap, a sturdy block heel, and a polished chainlink are all features of this high heel sandal. Overall these can be complemented with an elegant gown to look more appealing on those night parties.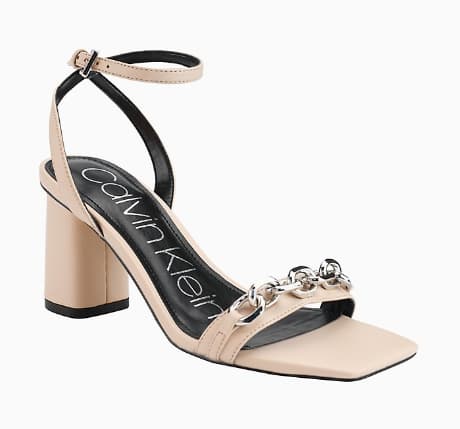 Price: $99.00
SHOP NOW
10. Calvin Klein Martina Sandal
This warm season you want some cozy , airy and comfortable thing to wear with your Casual top, jeans or pants. These sandals, which have a wrap design at the top, are ideal for smart – casual everyday use. Slip-on design with an open-toe silhouette is made and finished with a footbed-mounted Calvin Klein logo motif.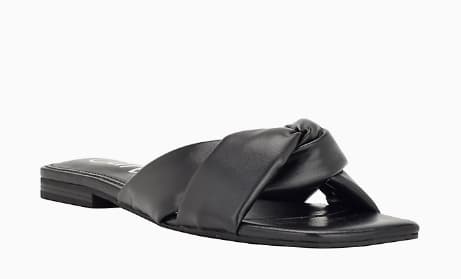 Price: $79.00
SHOP NOW
Get more stuff like this
Subscribe to our mailing list and get Latest updates
Thank you for subscribing.
Something went wrong.