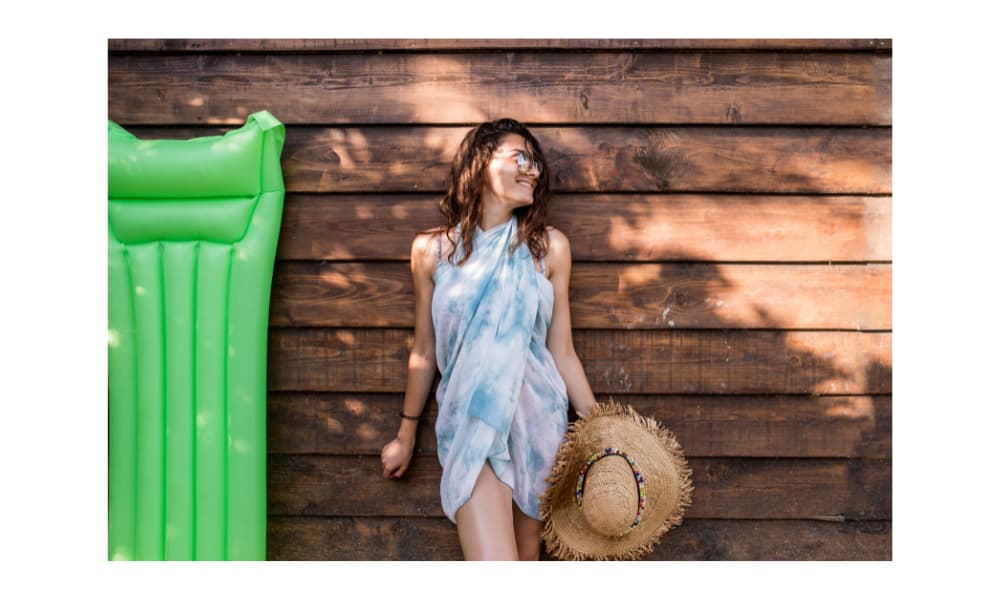 Do you frequently choose the same clothes from your closet? The same is true with travel attire. The best travel outfits ever, according to our readers, are shared so you may look and feel stylish wherever you go. What did they say? Find out!
In light of this, the following is the most pressing query that enters our minds:
What would you pack if you could only bring one outfit to wear every day for the duration of your trip?
The following are our top picks for the ideal travel attire:
1. Feminism-inspired chic style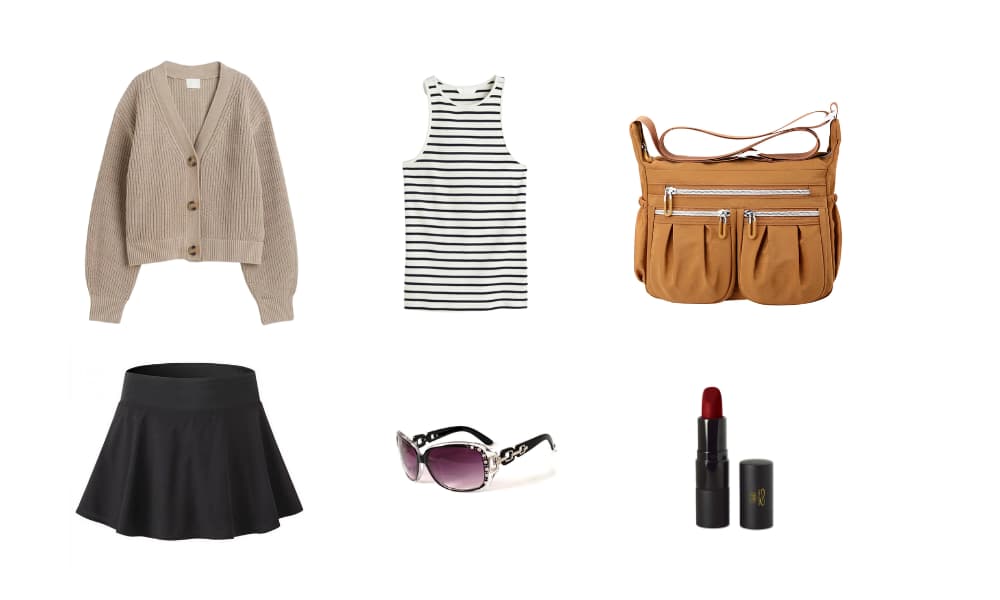 Ballet flats, a black skirt, a sleeveless shirt, and a cardigan. I believe that would work for the majority of my activities, dressed up or down.
This is a terrific vacation clothing idea for the summer or warmer spring and fall seasons if you like dresses and skirts to pants. You can wear this type of attire day or night because it is simple to dress up or down.
Change the sleeveless top for a sweater and add tights for cooler weather. Another reader suggested adding a scarf for warmth or color to this outfit.
2. Winter Love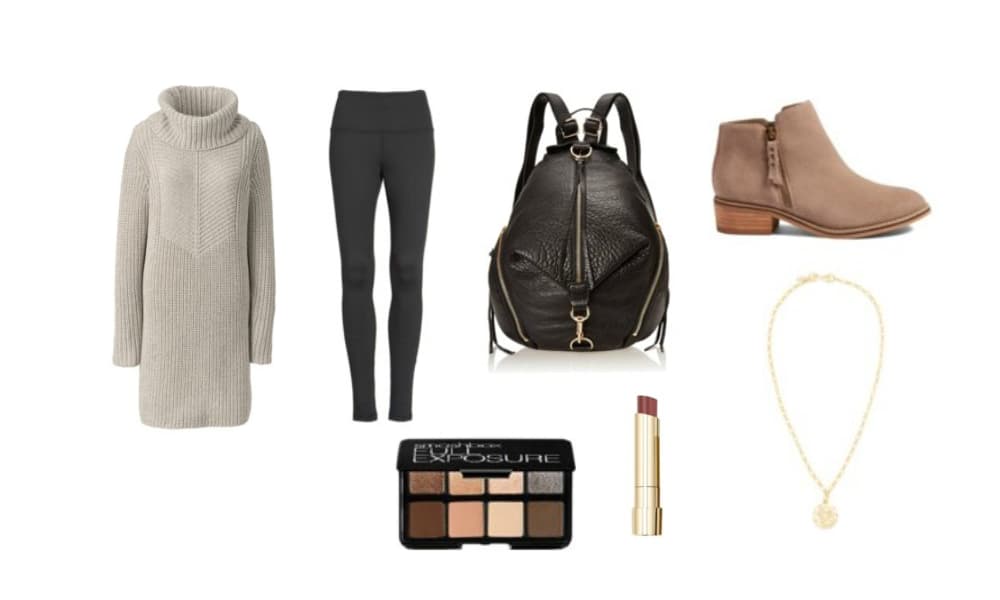 Dress or tunic made of merino wool, black leggings, a necklace, and ankle boots.
This attire comes to mind when we picture ourselves strolling through Europe's historic cobblestone alleys. Nothing is cozier, more stylish, and more elegant than a dress with tights and boots.
Even if you don't typically wear dresses, pairing a merino tunic with leggings is a good alternative that is both fashionable and comfortable for long flights.
If you intend to walk a lot, choose ankle boots with a flat heels. For dressier situations, choose ankle boots with a shorter heel.
3. Beachside Casual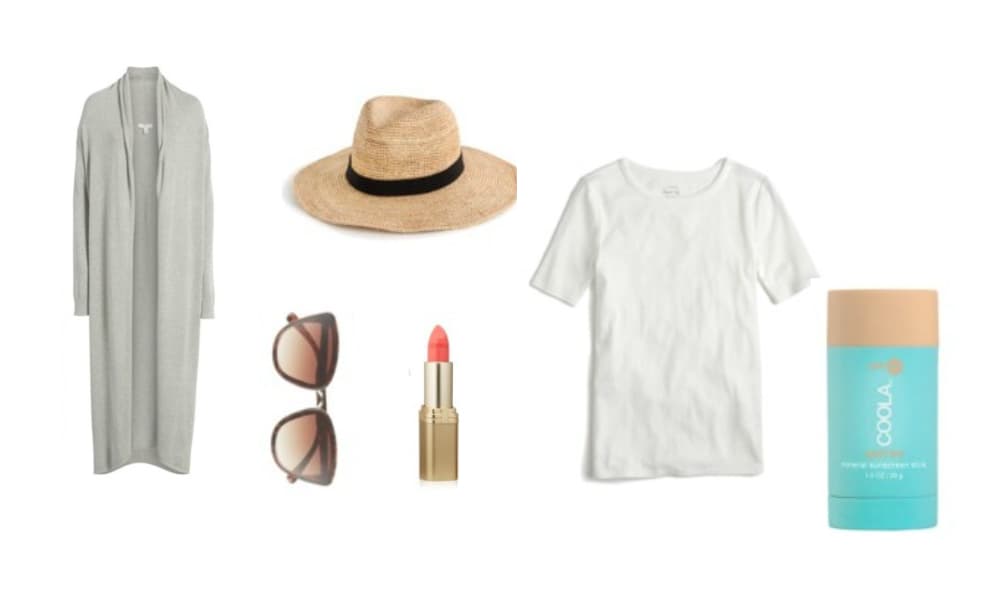 "My long open cardigan, white or black top, damaged girlfriend jeans, and flip sandals!"
Nothing beats jeans and a tee, as much fun as dressing up is. The most comfortable type of jeans is the girlfriend style. Choose a tee that fits closer to your body to avoid seeming sloppy.
Bring a duster cardigan for warmth and flip-flops while you're near the beach or in states like Florida or Southern California.
4. Airplane Comfort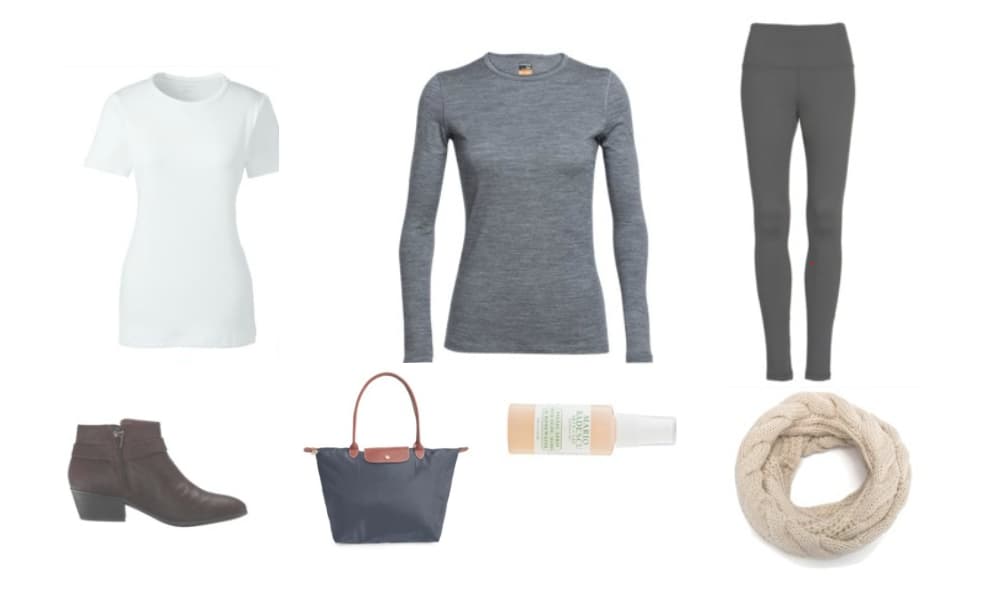 Comfortable leggings, a soft-material t-shirt, ankle boots, and an extra layer of my Icebreaker long-sleeve shirt in case it gets cold.
The air on planes is notoriously uncomfortable. It might be cold one moment and sweltering and stuffy the next. This outfit is the ideal response.
Leggings made for exercise are advised since they assist you to maintain a more constant body temperature. If it gets warm, the t-shirt will keep you comfortable. Layer with the long-sleeve shirt if it's cold.
Moreover, ankle boots will keep your feet warm. Get a slip-on or zip-style bootie so you can put them on or take them off fast for an easier trip through security. Perhaps you could put on some comfortable compression socks.
5. Sporty and Stylish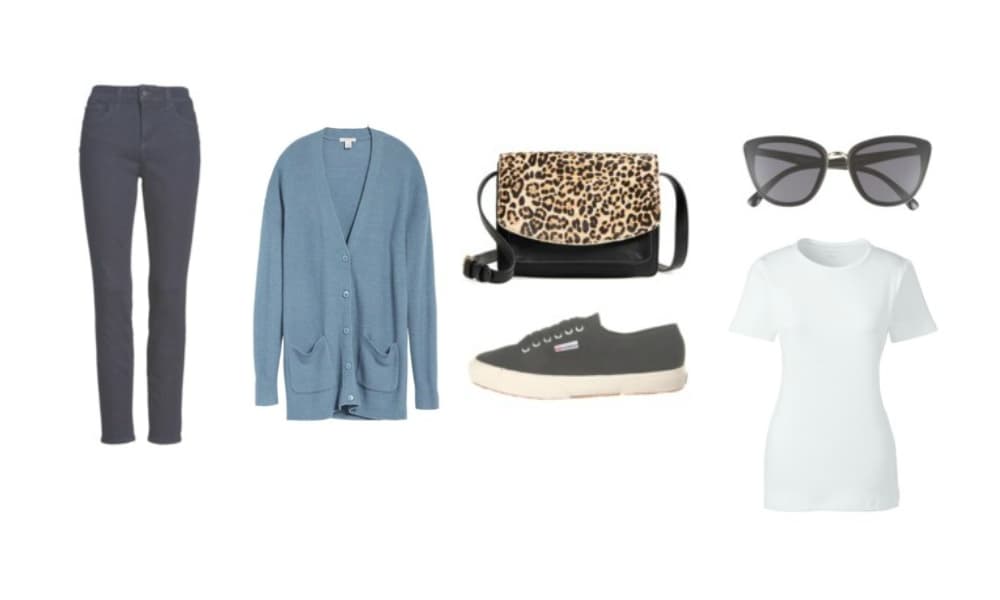 "Jacket, boyfriend cardigan, sneakers from Superga, and jeans."
Jeans, a tee, and sneakers were the most often suggested three-piece clothing combination by readers. One suggested wearing white v-neck tees and black jeans for timeless sophistication. If you're going to South America, Spain, or another place noted for color, choose selections that are more vibrant.
Layer with a boyfriend cardigan or an open chambray button-down top when the weather turns chilly.
And when it comes to sneakers, Superga is our favorite. For a preppy look, white is ideal; if you're concerned about getting them soiled, black or grey are wonderful options.