The most crucial makeup item to choose whilst getting ready for a night out is eyeshadow. We discovered that you can rapidly change your appearance from day to night by adding a dash of glitter eyeshadow or a swipe of your favorite eyeshadow stick. However, we've also seen that if we neglect to complete a necessary step, the eyeshadow will turn out to be a creased, smudged mess by the end of the night. Take it from us: if you want a stunning and durable makeup look, you need a fantastic and the best eyeshadow primer.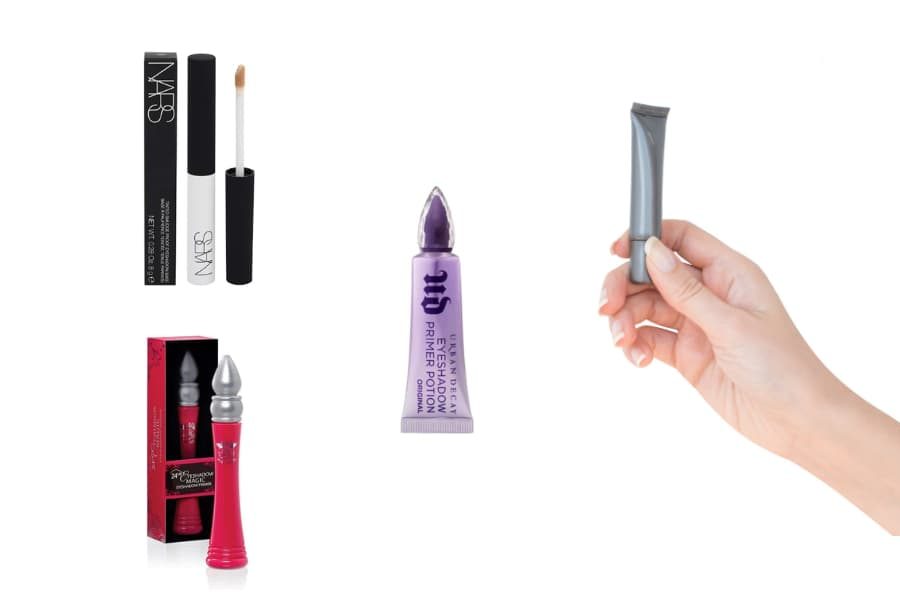 There are a ton of primers available that will help you get your desired appearance much quicker and more easily. For you to experience the magic of these eyeshadow primers and ensure that you'll never go back to bare lids, we've even got a few pro-recommended selections.
The Best Eyeshadow Primers in 2023
Urban Decay Original Eyeshadow Primer Potion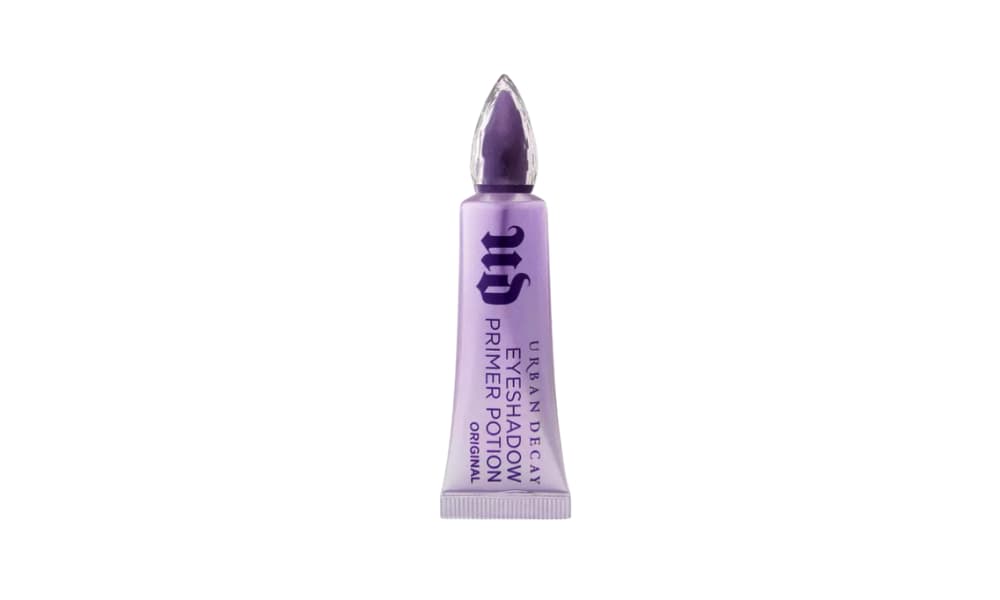 With good cause, this eyeshadow primer has become a cult favorite. Because it has great lasting power and gives shadows an incredibly smooth base, you can use this primer every time you use eyeshadow. Although it adds little coverage and is quite light, it creates the ideal foundation for blending shadow.
Pros: Enhances the color of shadows, prevents creasing, and smoothes skin for uniform application
Cons: Possibly show up patchy on dry skin and dries very quickly.
$27 at Ulta
Ruby Kisses 24 HR Eyeshadow Magic Primer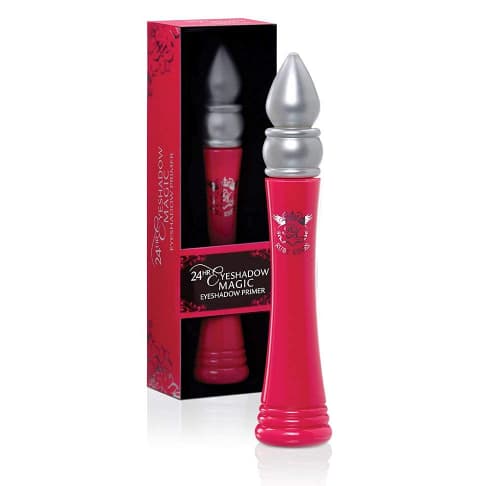 This is the reliable eyeshadow primer you need if you're on a tight budget. This top pick from Amazon applies quite smoothly and sheerly, and the sponge applicator makes the application simple. Do not be fooled by its matte, invisible appearance. Colors magically appear brighter and more powerful when used in shadow.
Pros: Enhances the color of shadows and prevents creasing
Cons: Has a thinner texture
$6 at Amazon
NARS Smudge Proof Base Eyeshadow Base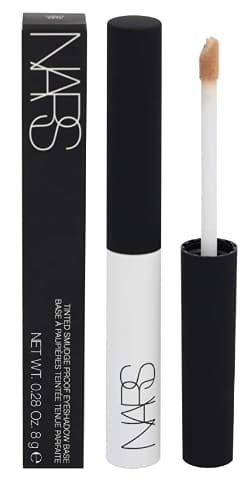 This primer is exceptionally simple to blend out because of its thin, balm-like feel. Additionally, it perfectly flattens the delicate eye area so that you have a beautiful foundation for shadows. To achieve a long-lasting appearance, start applying your eyeshadow after this primer starts to feel slightly tacky.
Pros: Prolongs the life of shadows, enhances their vibrancy, and prevents creasing
Cons: Application is a little challenging because it dries quickly and has a lengthy applicator wand.
$50 at Amazon
Rare Beauty Weightless Eyeshadow Primer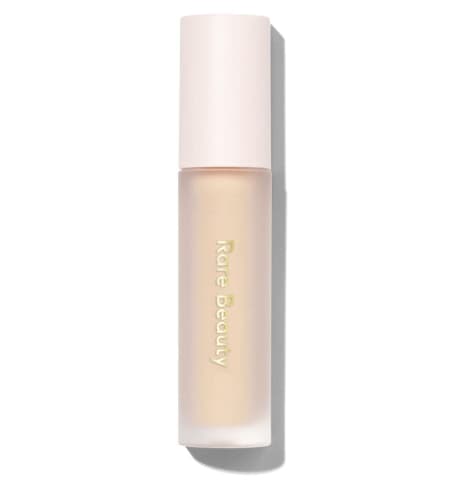 The primer from Rare Beauty might be ideal for you if you have some hyperpigmentation around your eyes. The peachy color of this primer helps to conceal discoloration and offers a brightening effect. The primer's other main appeal? Consistency is it. The skin is moisturized by its ultra-smooth texture, which also dries down slightly powdered to give shadows something to adhere to.
Pros: Covers, intensifies shadows, and smoothes skin for even application.
Cons: Eyelids that are greasy may wrinkle.
$50 at Amazon
Milani Eyeshadow Primer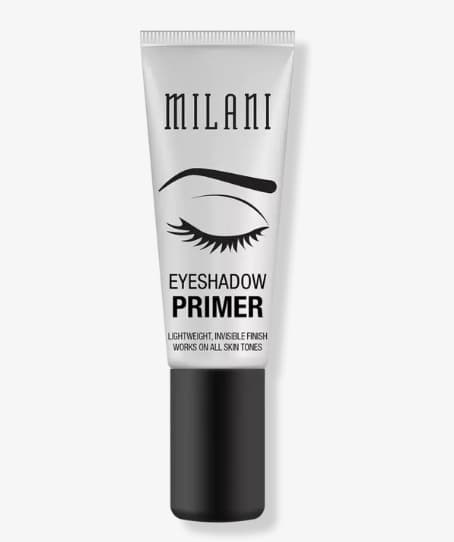 The eyeshadow primer from Milani will help you get more value for your money. This primer will not only make your colors pop like crazy, but it also always works to guarantee that your appearance won't change or deteriorate over the day. It also flattens your eyelid so that makeup can be applied evenly. All you need is a dab because of its slightly thicker consistency.
Pros: Enhances the color of shadows and evens out skin texture.
Cons: Has a thicker consistency and dries very fast
$10 at Ulta
E.l.f Shadow Lock Eyelid Primer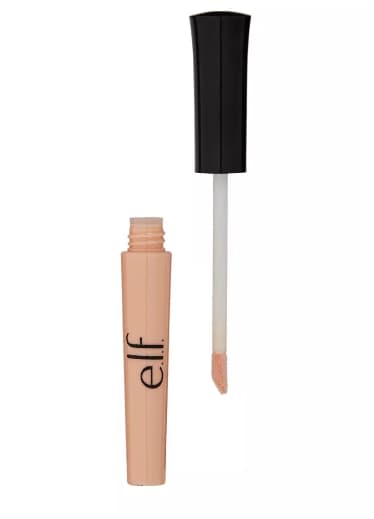 We typically stick to eyeliner on low-key days instead of colored eyeshadow, but we still need a little primer before adding the faint wing. To prevent creasing and smudging, we dab a little e.l.f. Shadow Lock Eyelid Primer on the eyelids. Additionally, it has a little illumination effect and functions somewhat similarly to a sheer eye brightener.
Pros: Prevents creases and has an impact that brightens.
Cons: Some critics point out that there isn't much product present.
$4 at Target
Ilia Natural Brightening Eye Primer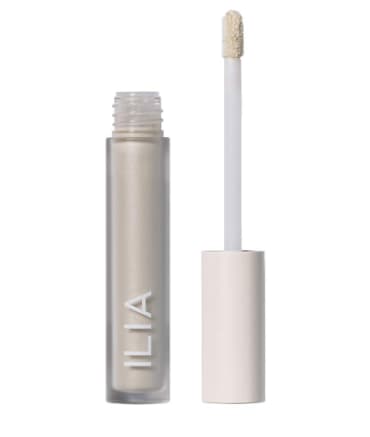 This primer will provide you with an additional boost in brightness whether you prefer matte or glossy shadows. It has a light pearlescence finish, which gives your eyes the appearance of being brightened and lit. In addition to improving skin texture and lengthening the life of your appearance.
Pros: Brings about a brighter effect and lengthens shadows.
Cons: Some reviewers said the application caused a minor burning sensation.
$24 at Amazon
Hope you've liked this discussion about the top best Eye primers that can help you to enhance your beauty and looks while you are busy enjoying the vacation or making efforts to overcome the workload at the office.