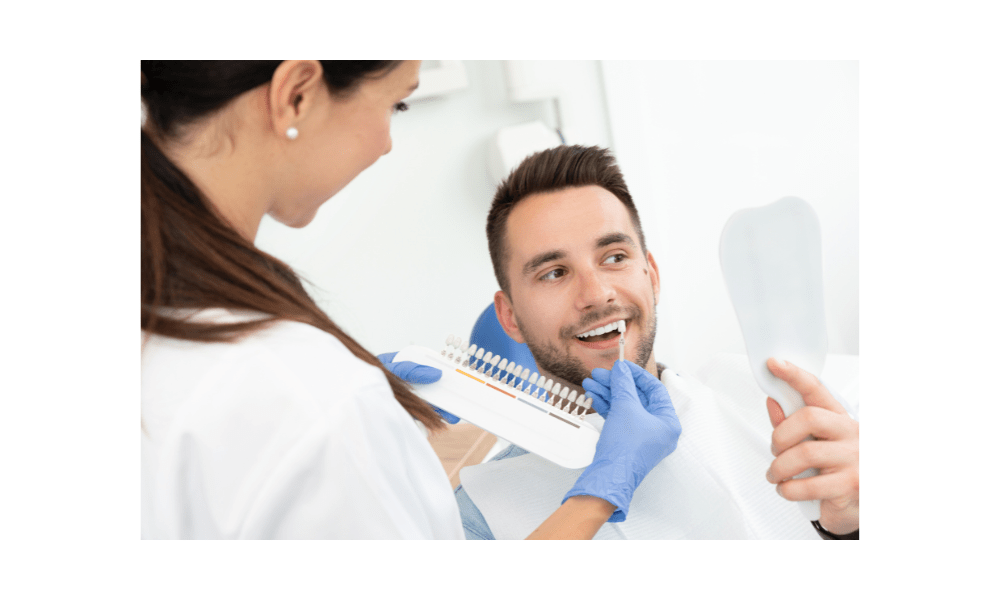 There are several ways to whiten your teeth, including pricey procedures at the dentist's office, kits for use at home, and kinds of toothpaste. And finally, the best teeth whitening pens are the simplest solution of all. These ultra-convenient treatments are best utilized on the go or to maintain an already gorgeous smile because they are as easy to use as a tube of lip gloss.
1. Twice Oral Wellness Whitening Pen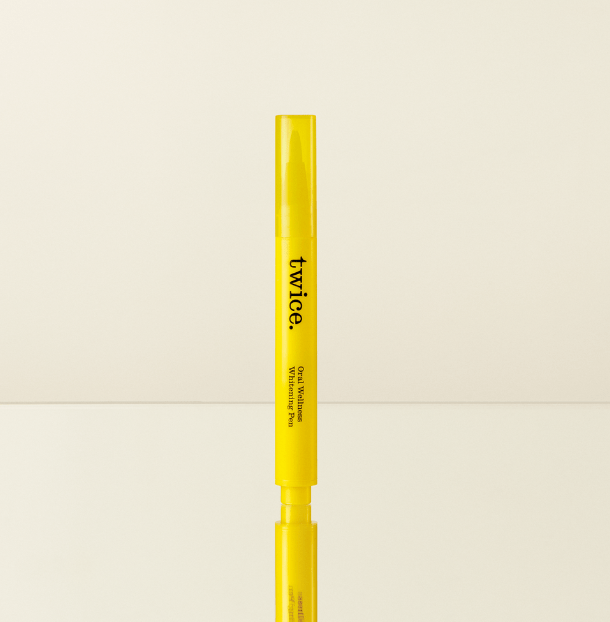 Image: SmileTwice.com
SHOP NOW
Dentists highly recommend Twice's Oral Wellness pen because it's not only simple to use but also has a high concentration of whitening chemistry and an adhesive gel. We advise using the Twice Oral Wellness Whitening Pen once to twice daily for 14 days, followed by three to five times a week for maintenance.
How to use
Taking off the cap, press the pen's base until whitening liquid comes on the brush's bristles. Smiling, apply a light coating of tooth-whitening gel to each target tooth. Apply the whitening cream for as long as desired. After using, wait 10 to 30 minutes before eating or drinking. Use morning and night for 14 days for the best results.
---
2. Moon Teeth Whitening Pen Vanilla Mint Flavor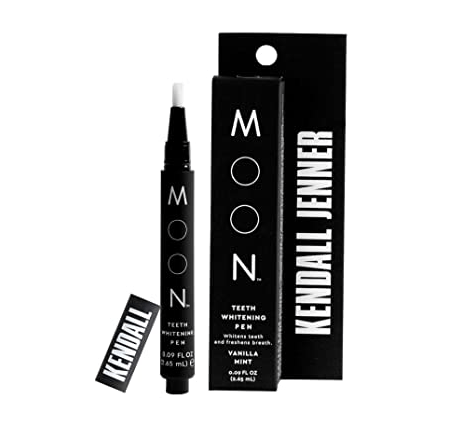 Image: Amazon.com
SHOP NOW
You won't have to wait for whiter teeth with this fantastic whitening pen created by Kendall Jenner. With a portable packing, you can always have cleaner, whiter teeth. Whether you want to look your best or before an important meeting or supper, keep a Luna pen on ready to touch up your teeth.
How to use
Remove the cap and press the button on the pen's end to release the whitening gel. Smiling while brushing your teeth lightly. Prior to eating or drinking, wait 10 to 30 minutes and 30 seconds before closing your mouth. Use up to twice daily for two weeks.
---
3. Go Smile 'On the Go' Teeth Whitening Pen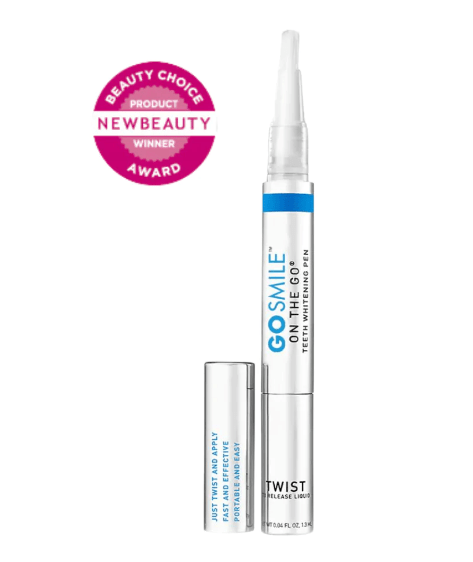 Image: GoSmile.com
SHOP NOW
No matter where you go, bring whitening with you! In order to help you obtain and keep a beautiful, dazzling white smile no matter where you are and without the irritation that comes with harsh whitening strips, our professional teeth whitening serum is available in a handy brush-tip pen.
How to use
To release the whitening serum, simply turn the dial at the pen's base. Apply whitening gel with a toothbrush to the front of your teeth, paying special attention to spots with deeper stains and avoiding gum lines. To prevent drying out, be careful to replace the pen cap.
---
4. Tarte Pearly Girl Vegan Teeth Whitening Pen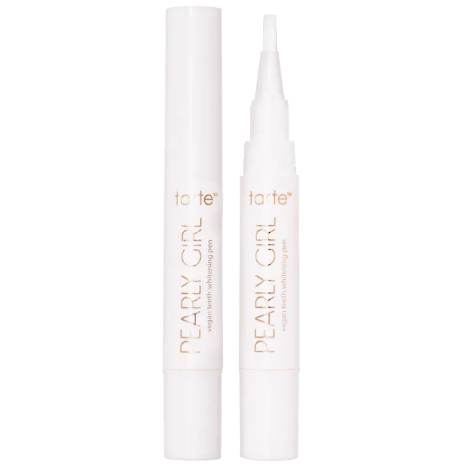 Image: Sephora.com
SHOP NOW
With this vegan teeth whitening pen on the go, you may improve your smile without using any unpleasant substances. It gives teeth an immediate boost in brightness while assisting in the preservation of tooth enamel for a noticeably whiter appearance even on sensitive teeth. The whitening gel adheres to teeth for 360° results as the soft-bristle brush applies it quickly and cleanly.
How to use
To dispense whitening gel onto the brush-on applicator, twist the pen's base. Before closing your mouth, smile and brush the fronts of all your teeth. 15 minutes should pass after applying the gel before consuming anything. For optimal results, use it up to four times each day. After each usage, rinse the brush under warm water to eliminate any remaining gel.
---
5. Lumineux Teeth Whitening and Dual Action Stain Repellant Ultra-Bright Pen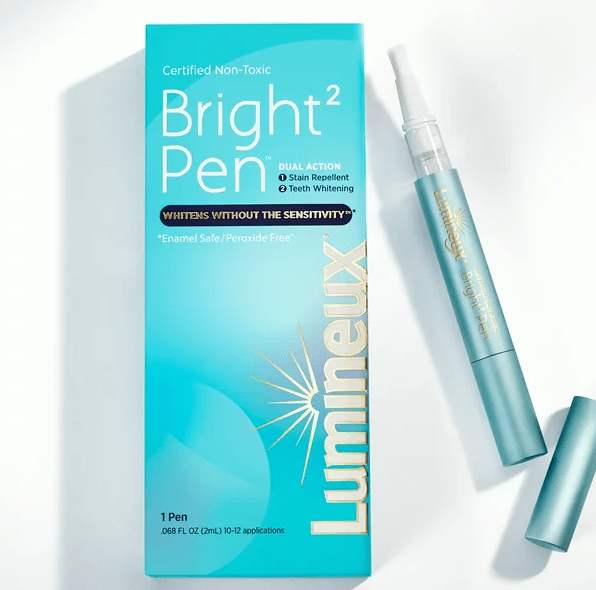 Image: Walmart.com
SHOP NOW
We've all been waiting for the teeth-whitening product. Introduced by Lumineux is the Bright Pen. a portable, dual-action stain remover that you can use anywhere. Just brush Lumineux's whitening gel on your teeth before ingesting stains-causing beverages or foods for stain protection + brighter teeth in as little as one application. It is certified non-toxic and clinically proven to whiten without sensitivity.
How to use
Use before ingesting beverages that can cause stains, such as red wine, green or white juice, coffee, or tea.