Button-down shirts are classic and can never be out of fashion, this versatile piece of clothing can take you from work mode to chill mode in seconds. But as the weather changes to warmer humid days a classic long sleeves button-down shirt is not the ideal fashion choice. That's why you need to move on to button-down short sleeves shirts and also cause they are trending big right now.
Check out our picks for the Top 10 Short Sleeves Button-down Shirts in various styles, cuts, fabrics, and Budgets. As usual, our list only comprises products at a discount as we want to have a stress-free shopping experience without having to browse the world wide web.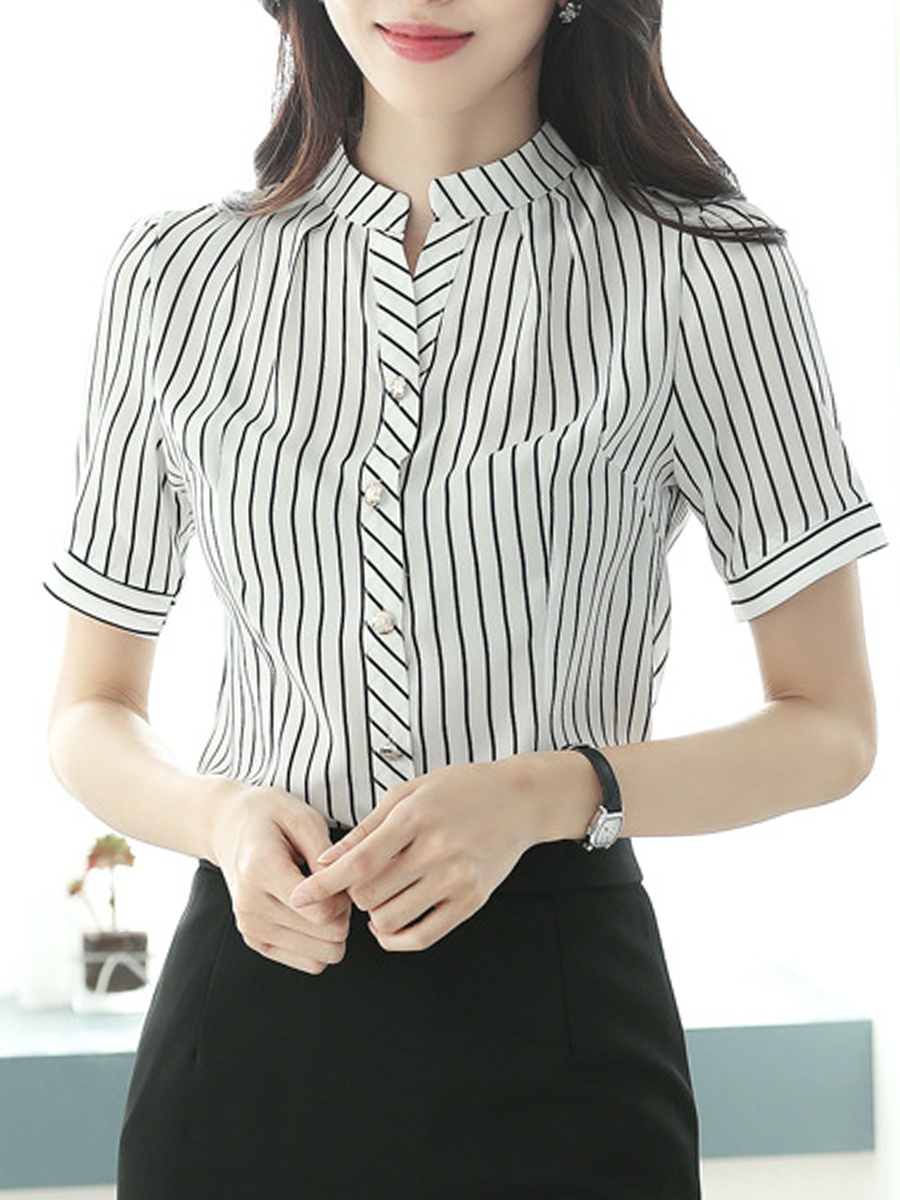 Prestarrs
$17.83 and Save 65%
Buy Now
A stand collar black and white striped short sleeve blouse for your zoom meetings. This Korean Style blouse can be paired with your skirt for a formal meeting or with a pair of jeans for a more casual setting.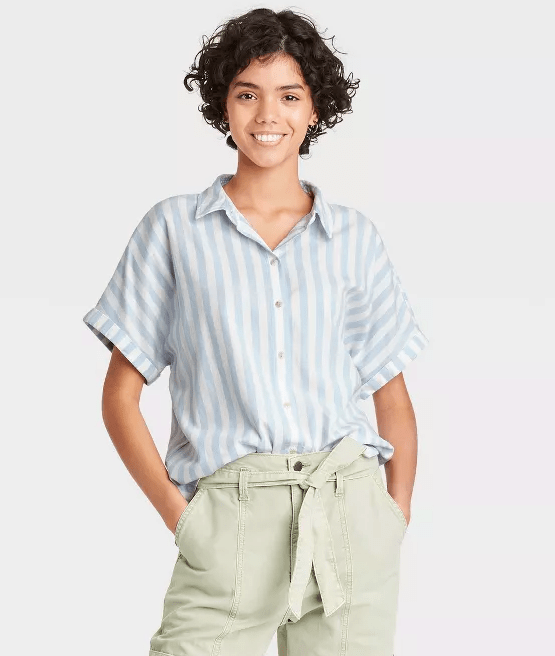 Women's Dolman Short -Sleeve Button-Down Shirt is created with a lightweight fabric and a flowy drape perfect for warm weather. This versatile shirt can be paired with various bottom options depending on the occasion. Pick this up in various colors and patterns.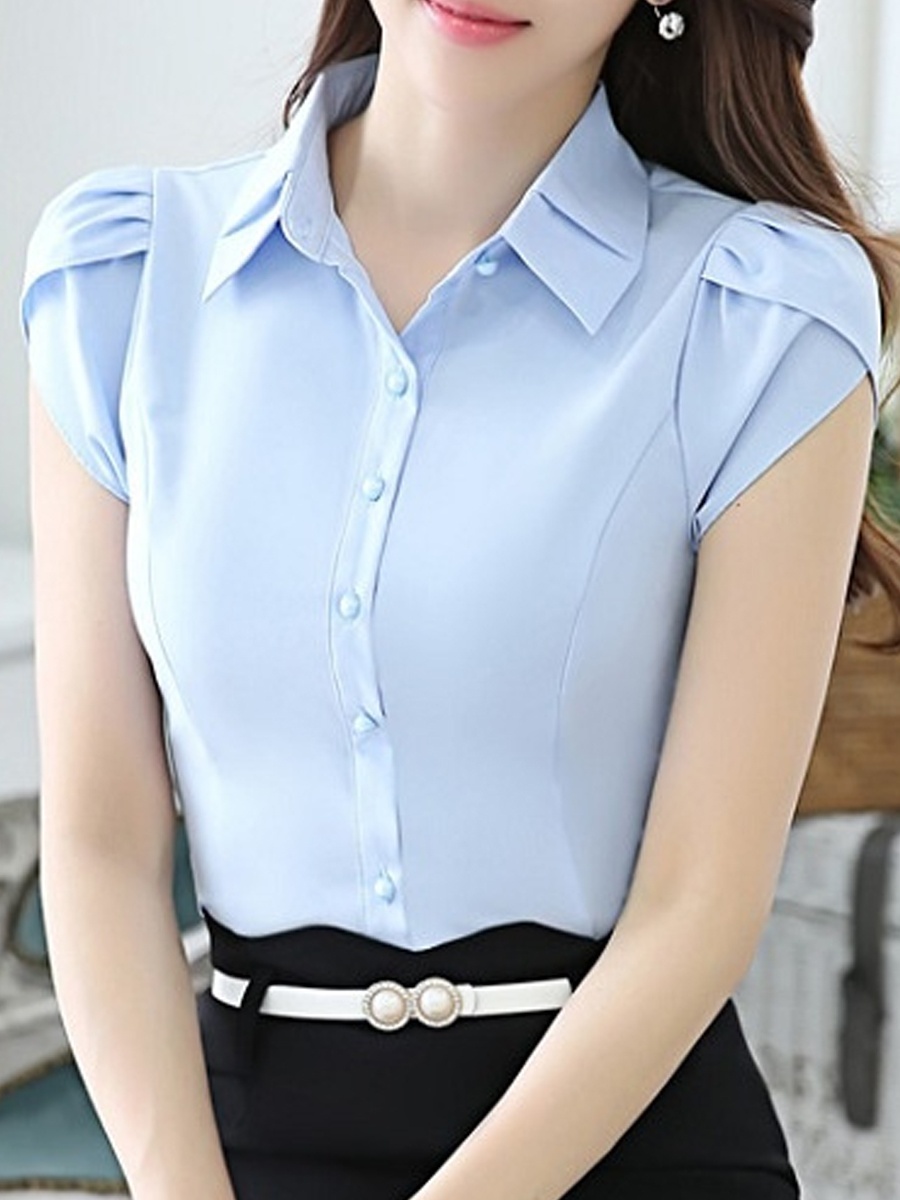 Prestarrs
$21.21 and Save 50%
Buy Now
Turn-Down Collar Plain Short Sleeve blouse in flowy chiffon for a formal gathering. This cute blouse has a folding collar and short sleeves in Japanese style. You can pick this blouse in three colors.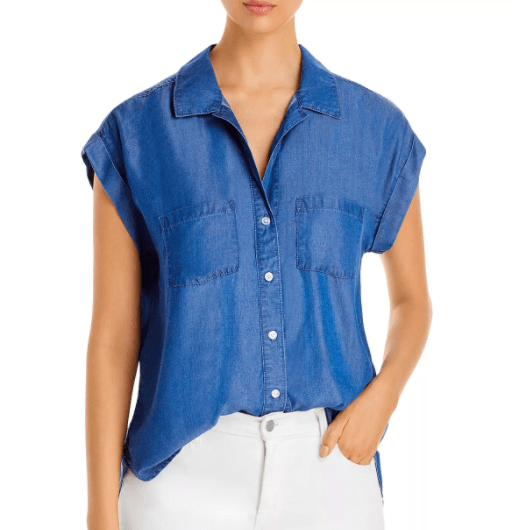 Bloomingdale's
$38.00 and Save 50%
Buy Now
Alison Andrews Short Sleeve Shirt in a relaxed fit. This shirt features short sleeves cuffed sleeves with a folded hem design, point collar, and two pockets at the chest. Available in two amazing shades of blue.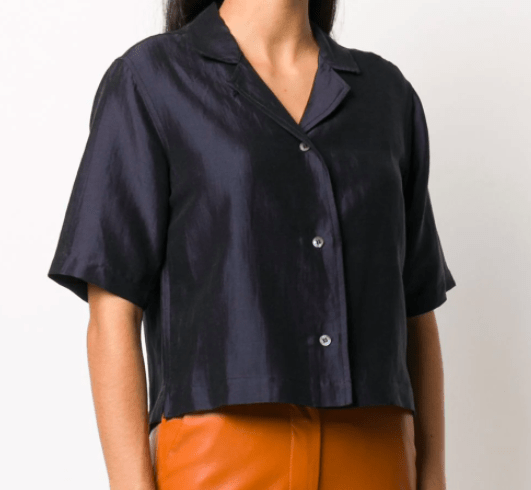 FarFetch
$168.00 and Save 20%
Buy Now
Soulland Cleo Cropped Shirt in linen is what you need to splurge on. This cropped shirt in navy blue has notched lapels, straight hem in a linen-blend material for comfort fitting and style. Pair this with your formal bottoms of faux leather leggings for a casual look.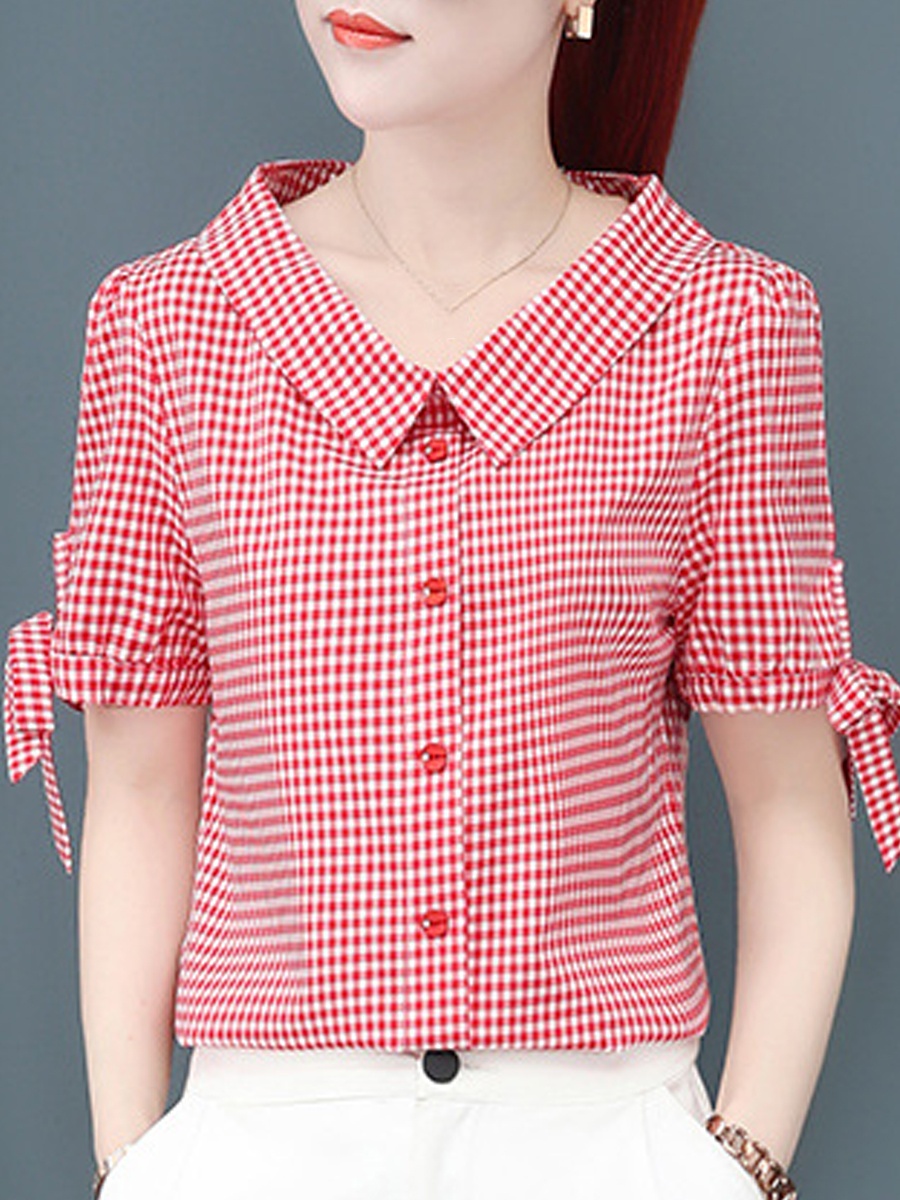 Prestarrs
$21.46 and Save 50%
Buy Now
Turn-Down Collar Plaid Short sleeve blouse in a cotton blend to keep you comfy this summer. The blouse features a folded collar design with short sleeves with bow ties at the sleeves. Available in two colors.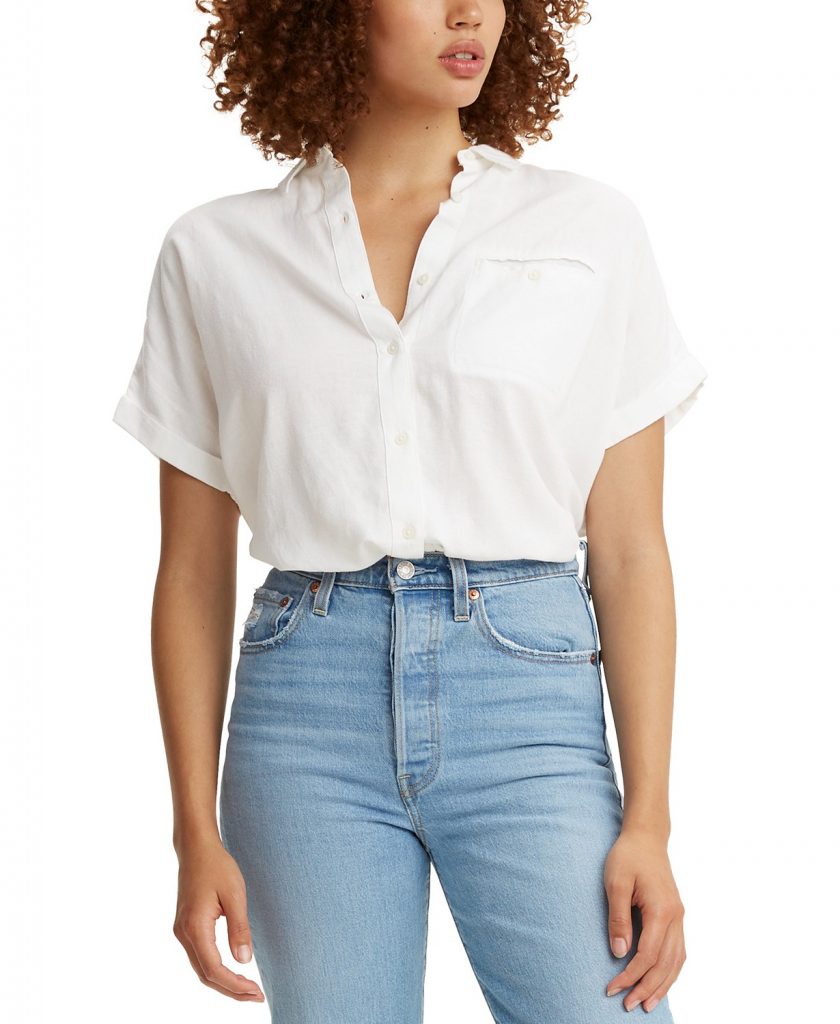 Levis Ariana Shirt in bright white is a classic white button in short sleeves. This classic shirt has a pointed collar with a pocket at the chest. Wear this at a formal work engagement or pair it with jeans for a casual day out with friends. Available in two other colors and print.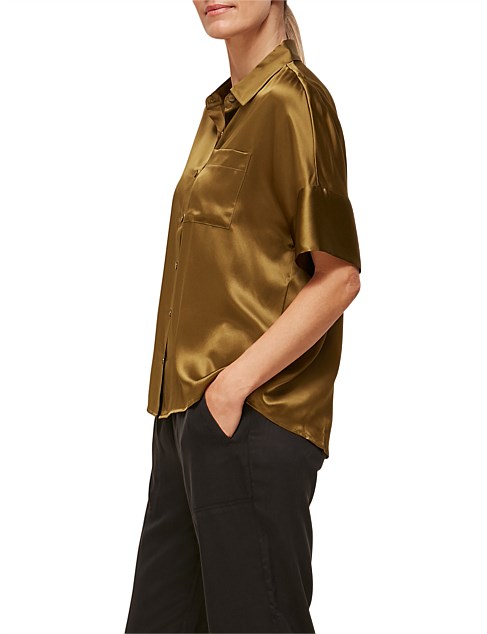 Whistles
$89.00 and Save 15%
Buy Now
Whistles Silk Short Sleeve Blouse in a comfy loose fit. This versatile top can be worn at work with a skirt for a formal look or throw on with jeans for a casual look. This shirt is worth the splurge as it's made with 100% silk.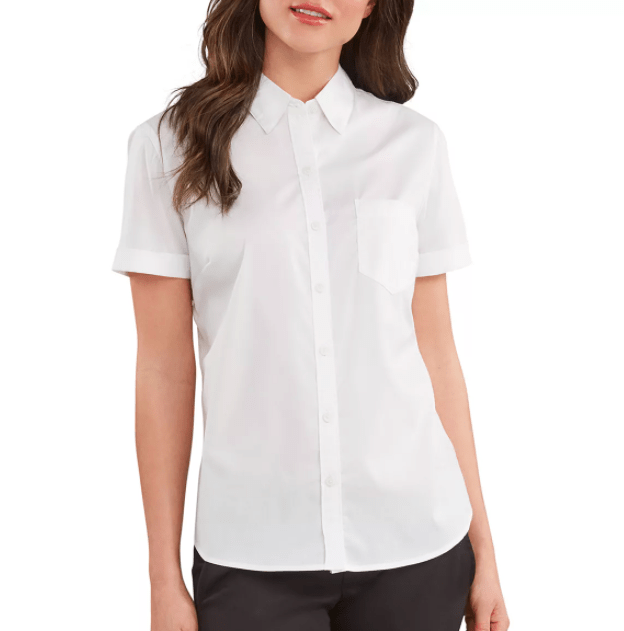 Women's Dickies Stretch Poplin Shirt is a classic shirt professional-looking shirt. This shirt features a high and low look made with stretchy poplin material for a flattering fit, with a back pleat. The shirt has cuffed short sleeves and a pocket at the chest.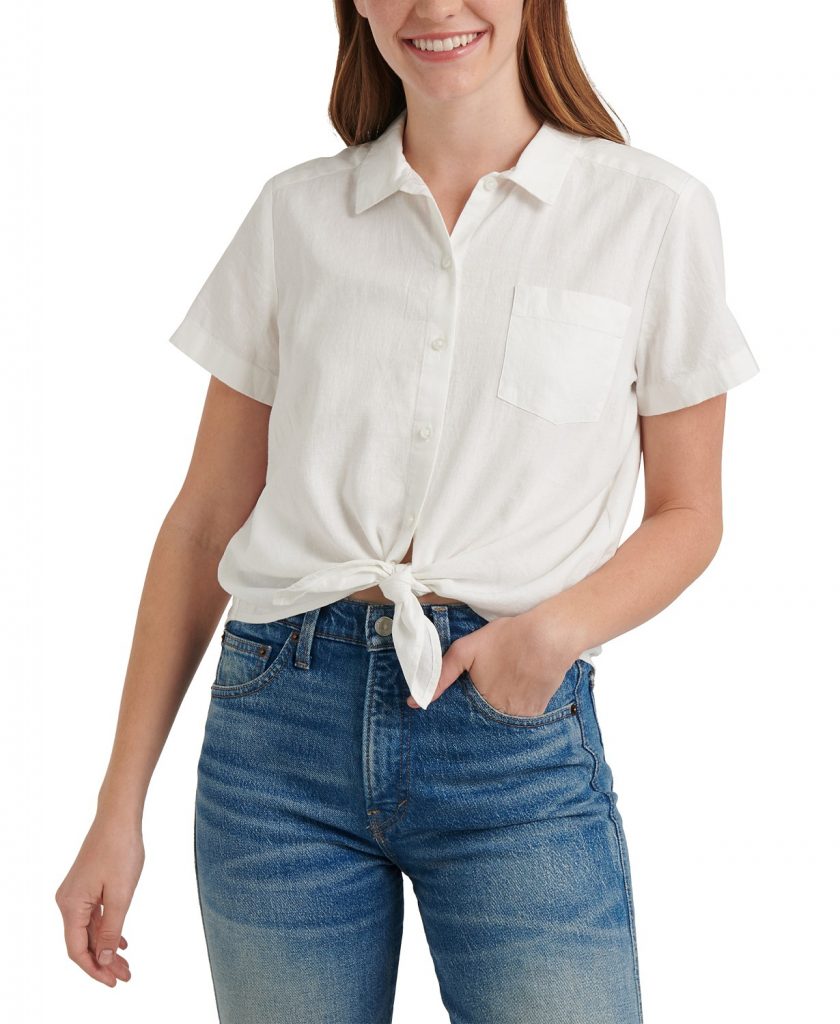 A tie-front collared shirt for the added stylish appeal. This shirt features a tie-front hem, point collar, and a pocket at the left chest. It's a casual shirt that is super soft and light which makes it perfect for a day at the beach.
Get more stuff like this
Subscribe to our mailing list and get Latest updates
Thank you for subscribing.
Something went wrong.