Button-down shirts are classic and can never be out of fashion, this versatile piece of clothing can take you from work mode to chill mode in seconds. But as the weather changes to warmer humid days a classic long sleeves button-down shirt is not the ideal fashion choice. That's why you need to move on to button-down short sleeves shirts and also cause they are trending big right now.
Check out our picks for the Top 10 Short Sleeves Button-down Shirts in various styles, cuts, fabrics, and Budgets. As usual, our list only comprises products at a discount as we want to have a stress-free shopping experience without having to browse the world wide web.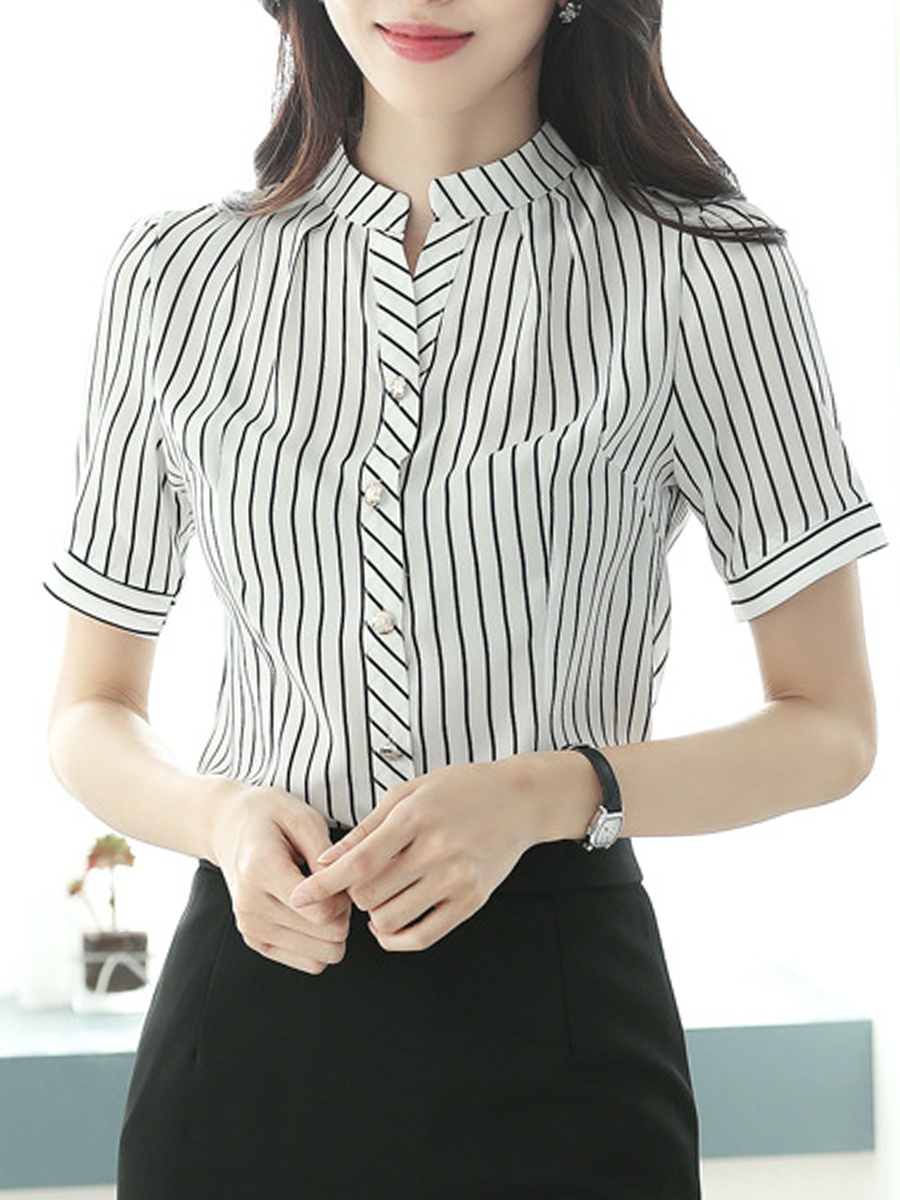 Prestarrs
$17.83 and Save 65%
Buy Now
A stand collar black and white striped short sleeve blouse for your zoom meetings. This Korean Style blouse can be paired with your skirt for a formal meeting or with a pair of jeans for a more casual setting.