Spring makes us all joyful with the change in weather and the much-needed change in our wardrobe. Finally, we can move on to easy casual dressing without having to worry about freezing. Hello, shorts, flowy dresses, and slide sandals. One thing we all can agree on is that just a pair of slide sandals can get us through Spring. Think sandals which can transition from home to backyard, beach to evening out with friends with the same sandals on.
Get ready to find your favorite pair or two from our list of Top 10 stylish sandals to get you excited for Spring. We got everyone covered with the best deals on sandals available right now from designer labels to budget finds. These are the only sandals you will need.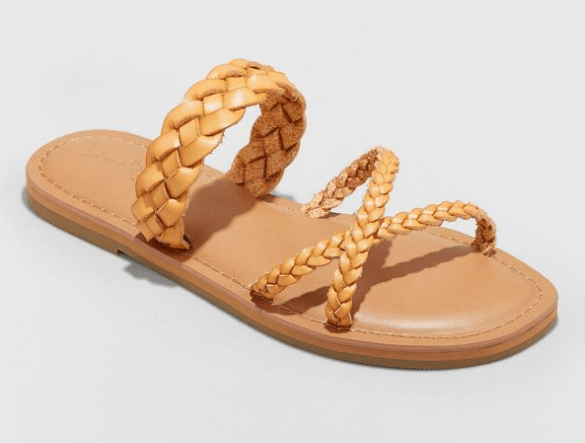 This stylish pair combines versatility and walkable comfort feature faux leather with a wide strap across the front with cut -out accents for airy detail. The flexible sole is designed for all day comfort.