Online shopping is the best thing that happened to us, as it made our life too easy. Now we sit on our couches and fill up our shopping cart, by clicking a few buttons and it's delivered to our doorstep within a few days. From shopping for a new pair of jeans, a top or shoes or an entire wardrobe can all be achieved with a few clicks.
Let's face the truth all the high that we feel after shopping online sometimes falls flat as soon as you open the package. Many times when you open the package you realize the top you ordered isn't the right size, or the color doesn't match with what it showed online. If after multiple such disappointments you become vary of online shopping fret not as some online stores and shopping services offer an option to try the product you wish to purchase before you buy them.
The service "try before you buy" is offered by some e-retailers, where you order what you want to try/buy before you pay for it. Typically these e-retailers let you try on their products for a few days, sometimes on a minimum delivery charge which you can try and decide to buy or return within the specific time mentioned by the e-retailer. You get to try the new dress or shoes just like when you did at a physical store, but at the convenience of your home.
Here are the top 4 e-retailer that offers the "try before you buy" service you should avail of


Prime Try before you Buy by Amazon lets you pick up to eight items and try them for free for 7 days. You pay only for what you keep and return what you don't want with their free easy returns thanks to their resealable box and prepaid label. After your 7 days return period, you are charged on your original payment method.
What can you buy?
Through Prime Try before you Buy you can choose from clothing, shoes, jewelry, and accessories for women, men kids, and baby clothing.
How do you return?
The try-on period will end 7 days from the day the last shipment of your order arrives. Before the end of the try-on period, you need to check out and indicate which items you are keeping and returning. You need to use the provided return label and drop off your returns at UPS.
Who can avail?
Prime Try before you buy is limited to Amazon Prime members.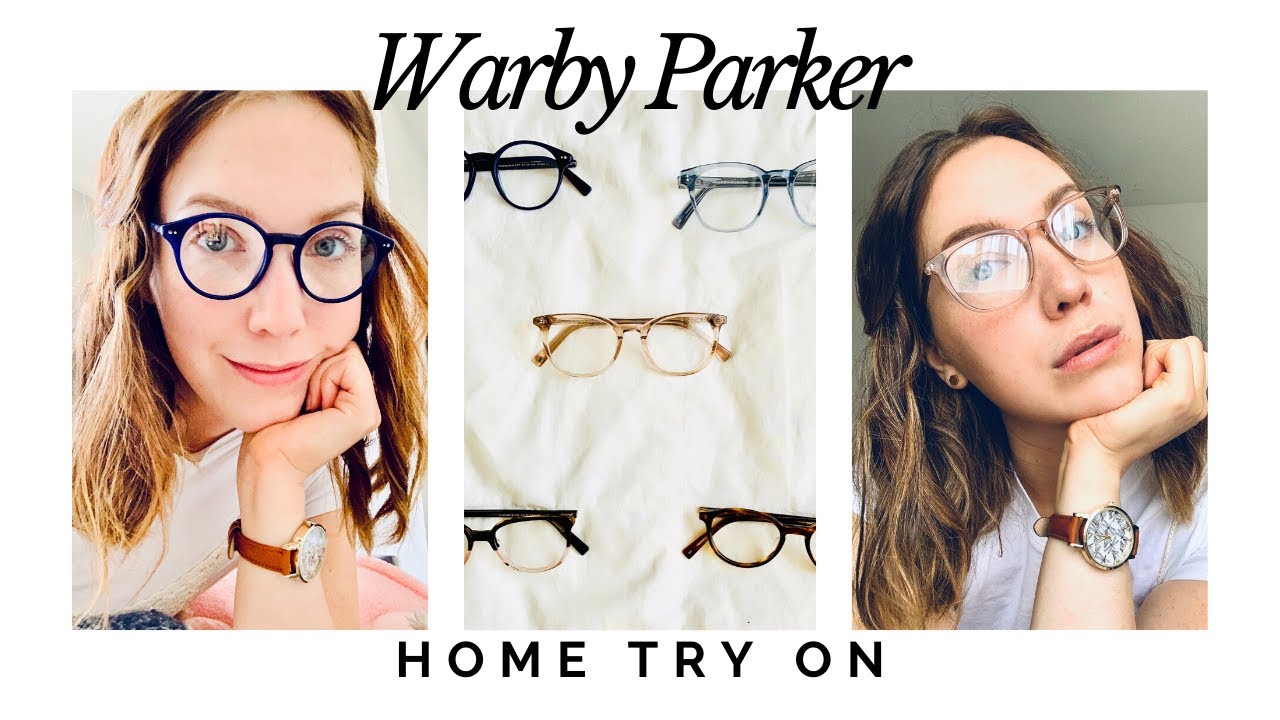 Warby Parker is an eyewear company that has a Home Try-On program that lets you pick any 5 frames to try on at home for 5 days for FREE! ( including free shipping) You need to pick 5 frames that will be mailed to you to try on for the next 5 days. Buy the one or all the suits you the most online and get a fresh pair delivered. Once your 5 days are up return the parcel via the prepaid return label via mail.
What can you buy?
They have a variety of options from their sunglasses and eyeglasses galleries to choose from for men and women. (You receive test models instead of the real glasses just like the optometrist office.)
How do you return?
Once your 5 days are up, place all the five pairs back in the original packaging, tape the box shut and place the prepaid USPS shipping label on the outside and drop it off with your mail carrier
Who can avail?
Home Try-on can be availed by anyone.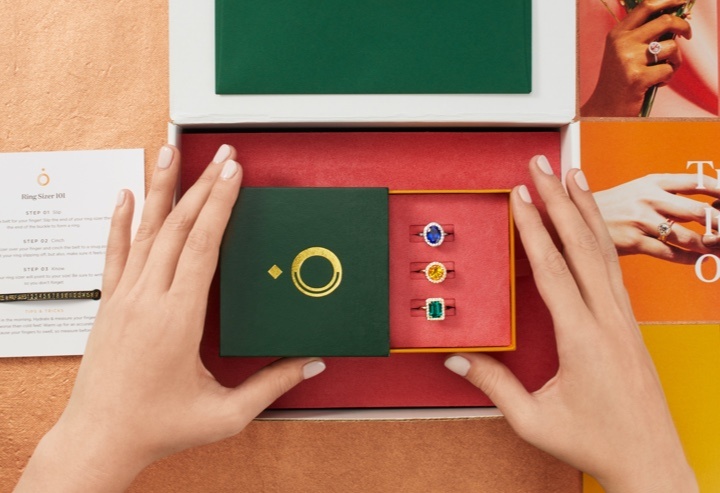 Gemist is a jewelry brand that offers a try-on service as they understand that buying jewelry can be tricky. They offer try-on especially with rings as they understand buying a ring that fits perfectly can be tricky. Get offers try-on box with 3 rings of their style which you can try for 2 weeks.
What can you buy?
You can select up to 3 rings that you love the most. The 3 rings you receive are the replica pieces of the ones you choose, you can wear these rings for the next two weeks, once you finalize the ring you love you can get it customized before buying.
How do you return?
Once your 14- day free trial is over you can send your package via the prepaid label included with your package.
Who can avail?
Can be availed by anyone. The home try-on service is can be availed at a $45.00 refundable deposit. Your amount will be refunded once they receive the try-on box.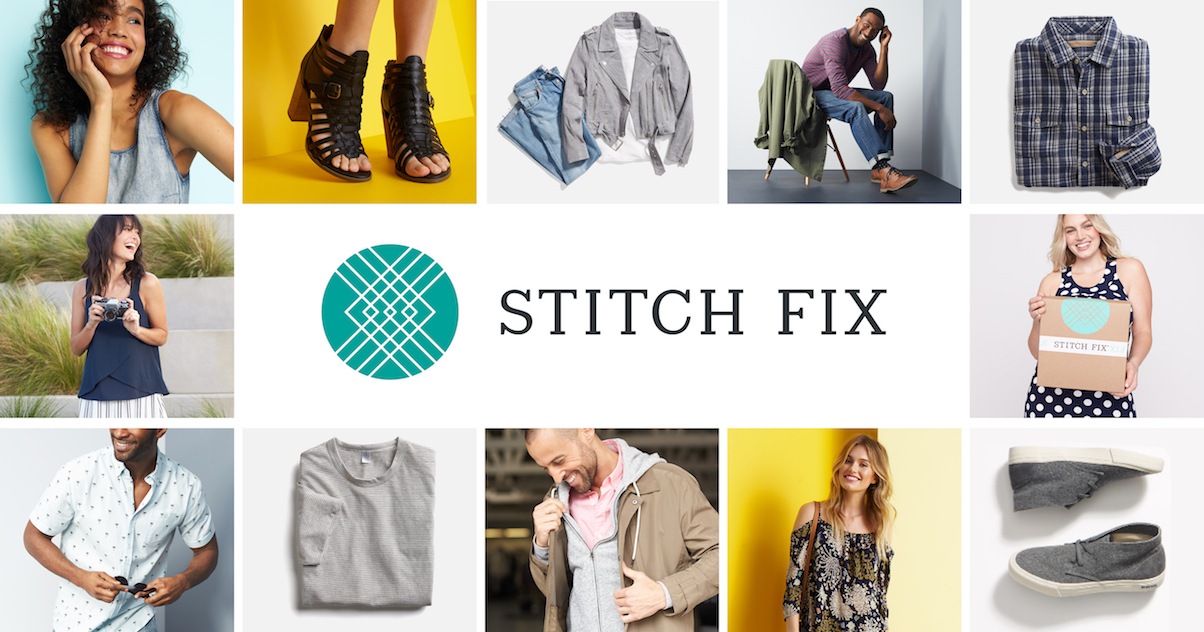 Stitch Fix is an online clothing company that offers a personalized shopping experience to its customers. Customers need to take a style quiz, set a budget and pay a $20 styling fee towards the stylist. According to your style, their in-house stylist sends you 5 pieces to try at home before you commit. You can keep the ones you love and send the rest back via the company's free shipping policy within 30-days.
What can you buy?
Stitch Fix has 1,000+ top brands to choose from for women, men, and kids. Their USP lies in offering clothing for regular and extended sizes, maternity clothes, petite, big and tall.
How do you return?
Stitch Fix offers free shipping, return, and exchanges. You need to keep the items you wish to return in the prepaid mailing envelope and drop it at USPS.
Who can avail?
Stitch Fix can be availed by everyone. If you do not wish to pay the styling fee of $20, you can still shop through their Stich Fix Freestyle Service.