You probably know to have healthy hair, skin and nails we should have proper collagen production in our body, but with age, this decreases causing Saggy wrinkly skin, hair fall, and weak nails along with other health issues are signs of ageing. To help boost your collagen production, and slow down the ageing process you can consume collagen supplements which are available for plenty in the market.
Collagen is a protein which is naturally found everywhere in the body, as we age the production starts decreasing which in return causes the ageing process. So to prevent these ageing effects and boost your body and skin here is a list of Top 10 Vegan Collagen Boosting Supplements. These are all-natural, plant-based supplements which will boost your collagen production and help you achieve healthy hair, skin and nails that you deserve. These are available in the forms of pills, gummies or powders.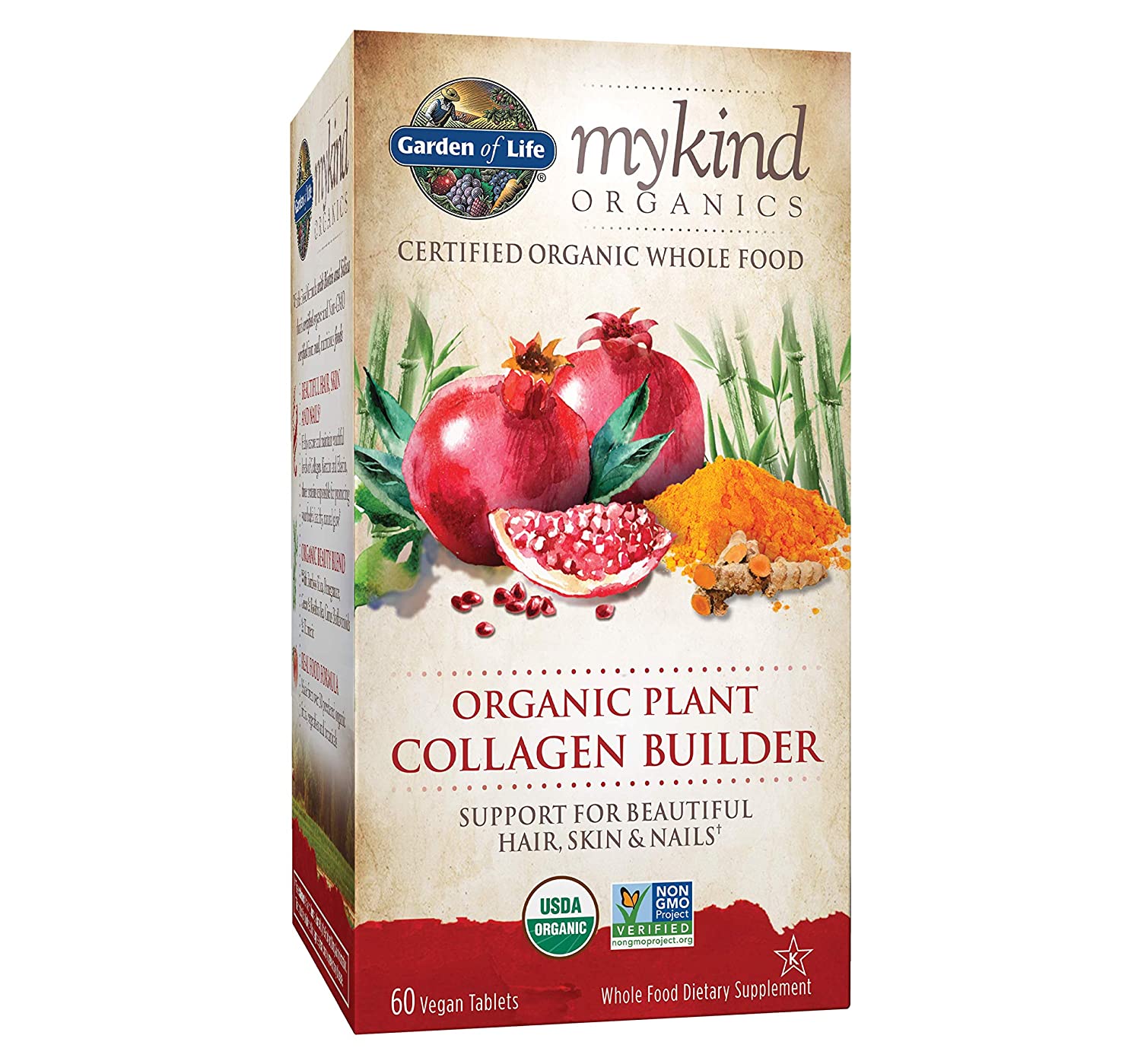 Garden of Life's mykind Organic plant collagen builder helps the body with its natural collagen production. It contains co-nutrients like silica which promotes healthy hair, skin and nails. It also includes High Polyphenolic Pomegranate which helps support skin and health and protects from UV damage. This is available in pill form and is also GMO – Free, Organic and Kosher.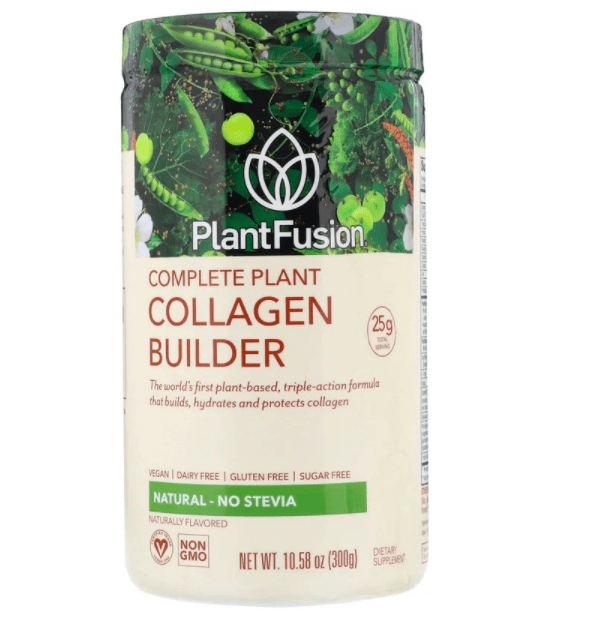 Plant Fusion's Complete plant collagen builder made with a unique blend of Seaberry Amla fruit extract, amino acids proline, glycine, protein from plants. It also has Plant-based oils called "ceramides" which help in restoring water barrier for greater hydration for skin and joints. This is available in powder form and three flavours.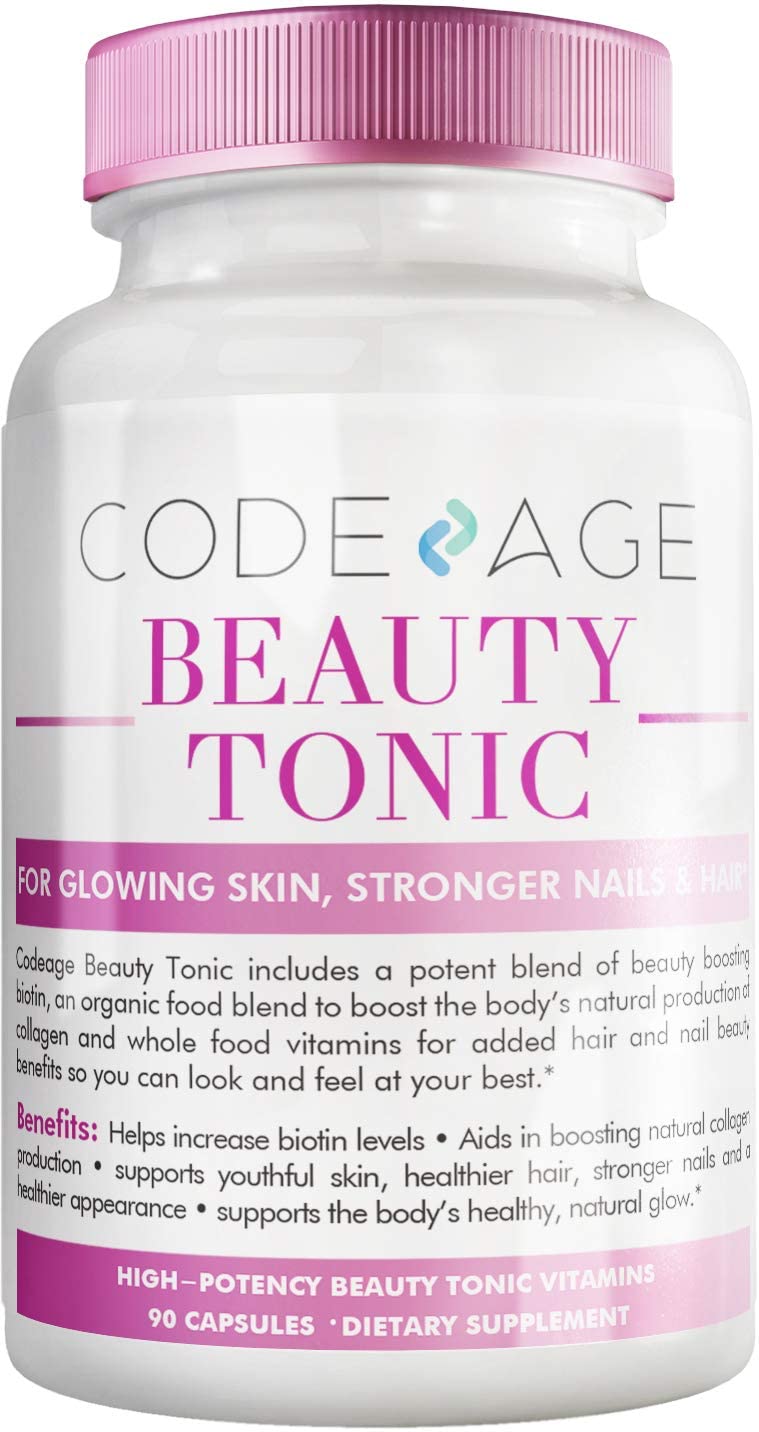 Code Age Beauty Tonic to hydrate the skin from the inside out, made with nature's best ingredients like sesbania, guava, amla berry, holy basil, lemon peel, annatto, bamboo shoot, mustard seed. It helps to fortify and boost your body's own natural production of collagen. These capsules are Non – GMO, organic, free of artificial flavours, colours, sweeteners and preservatives.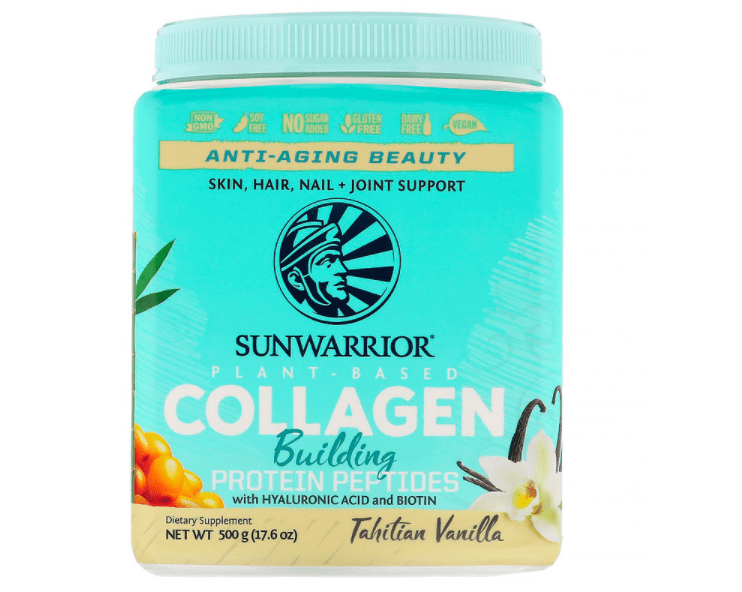 Sunwarrior Vegan Collagen Building Protein Peptides which includes superfoods like Hyaluronic Acid & Biotin, Vitamin C from Amla and Sea Buckthorn, Amino Acids Glycine, Proline, and Hydroxyproline. It also has antioxidants from Kale and Spinach. This is available in powder form and in three flavours.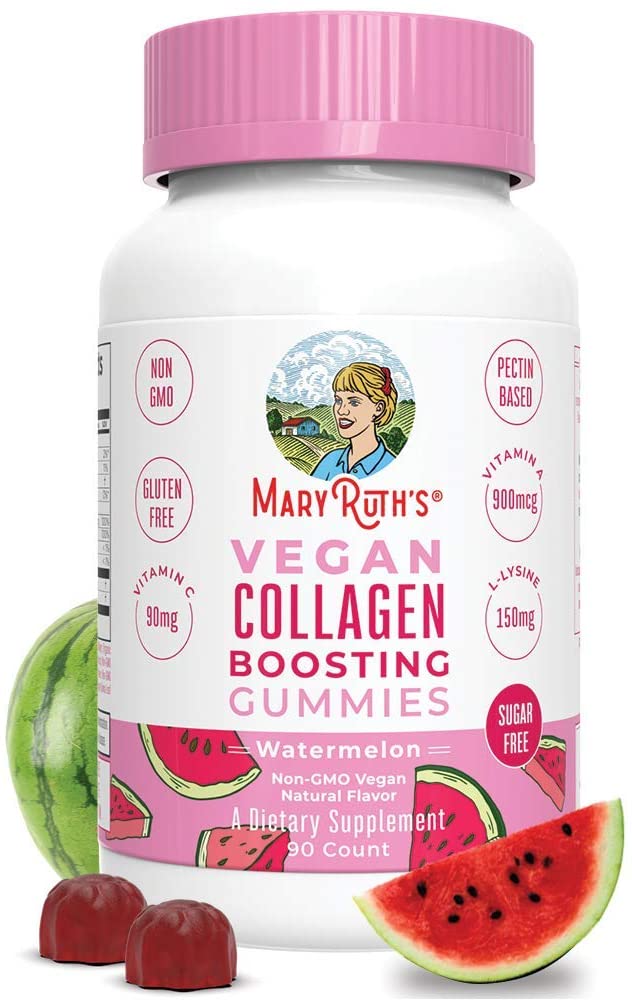 Mary Ruth's Collagen Boosting Gummies contain the necessary nutrients L-lysine, Amla fruit, Vitamin A, and Vitamin C to promote optimal collagen production from within. These chewable watermelon Gummies are sugar-free, and Non – GMO.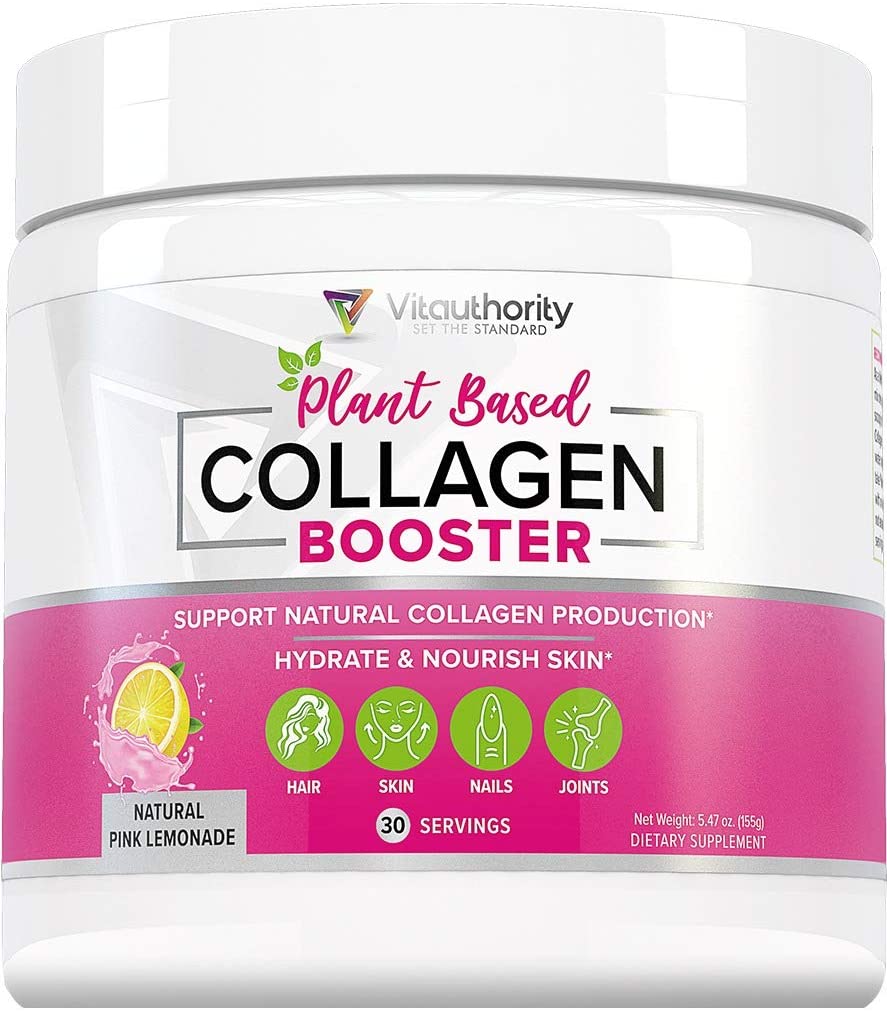 Plant-based Collagen Booster by Vitauthority contains Camu Camu, Kiwi, Hyaluronic Acid, Tremella Mushroom, Amla and Pomegranate. These help to hydrate the skin, which maintains elasticity better, minimizing fine lines and wrinkles or age spots.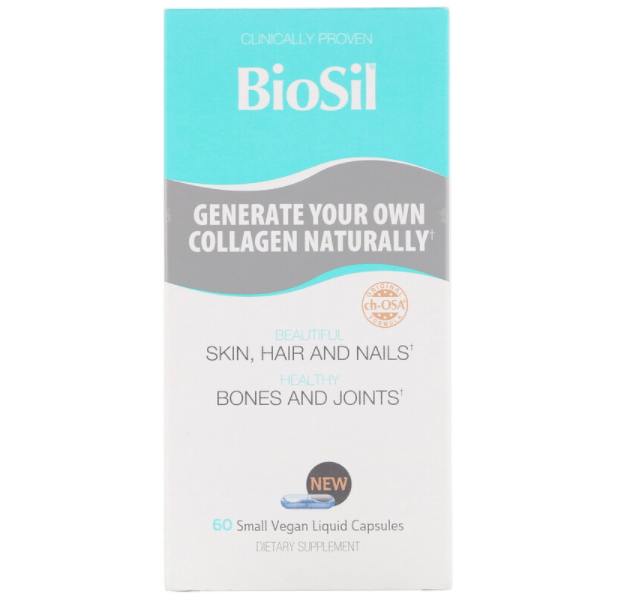 BioSil by Natural Factors liquid capsules contains Choline which helps generate collagen and keratin to support healthy hair and nails. It also helps with strengthening bones and cartilage.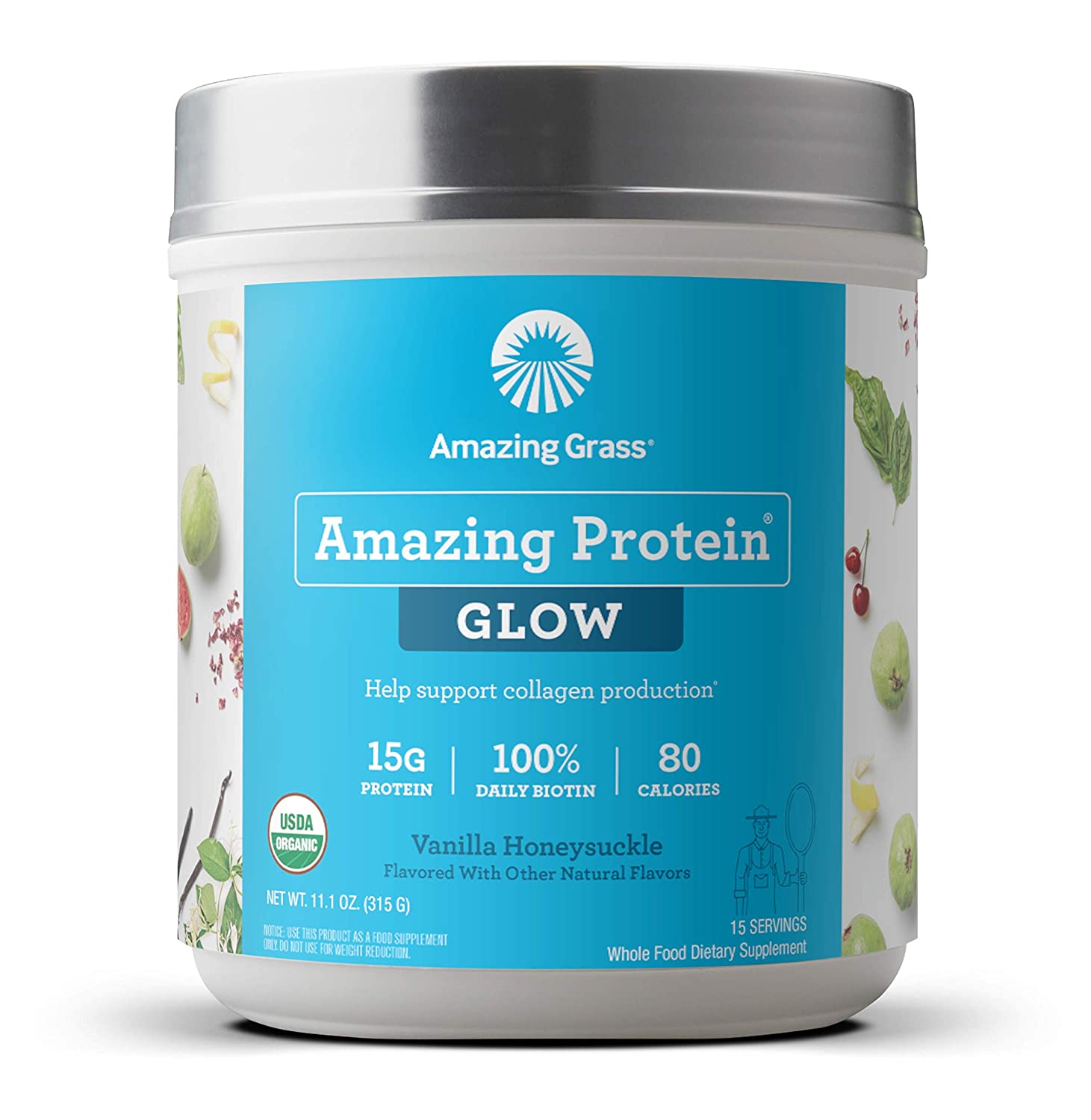 Amazing Protein Glow which supports collagen synthesis with vitamin C from the organic acerola cherry. 100% DV based Biotin which is an excellent source of B Complex & C Vitamins. Also contains basil, rose petals, guava and lemon. This is available in powder form.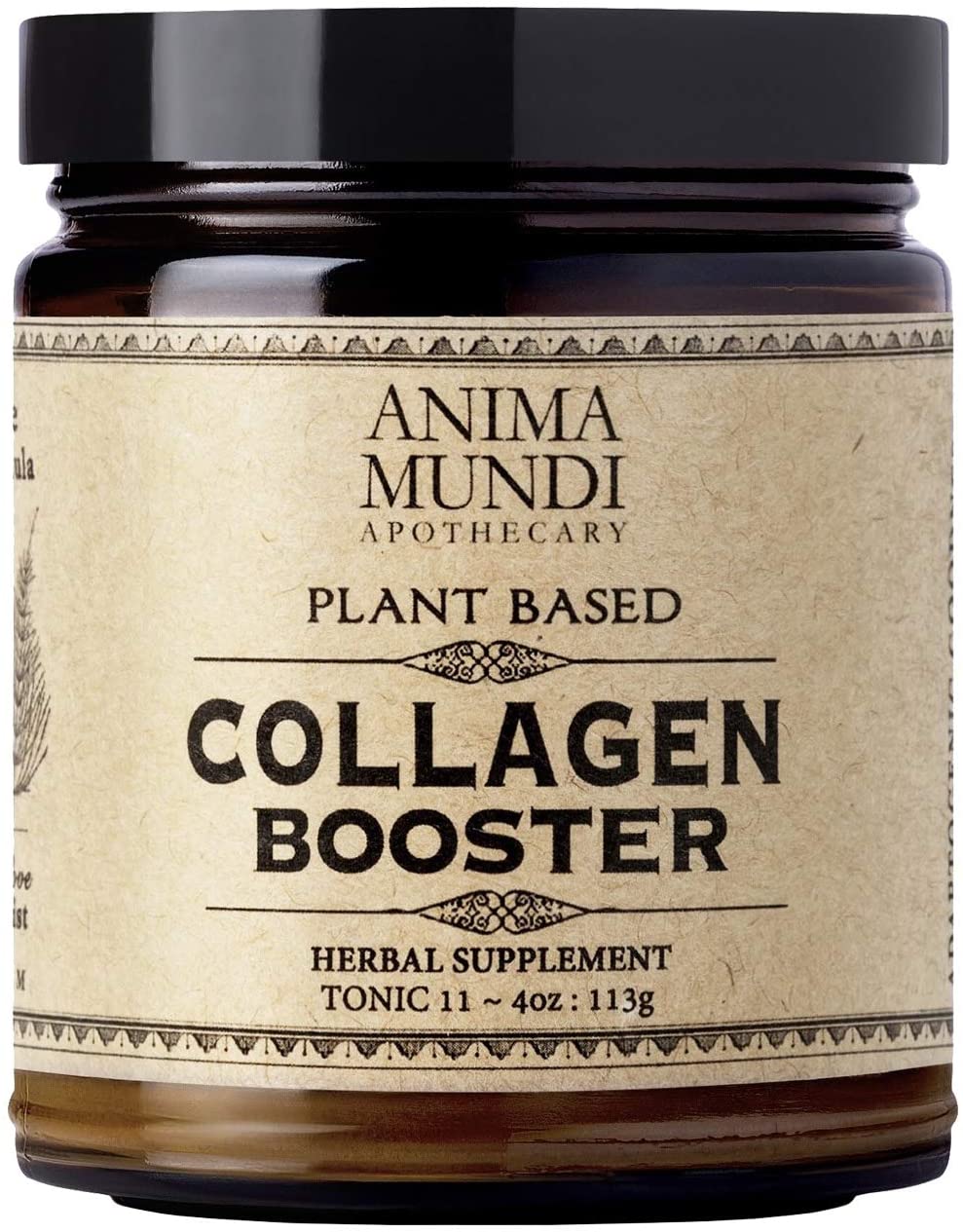 Anima Mundi Apothecary Collagen Boosting Supplement is made with collagen promoting adaptogens, ancient herbs like horsetail and nettle which contain co-nutrients silica and calcium and the adaptogenic ingredients Fo-Ti and Gynostemma. All the ingredients used are non-GMO, gluten-free, and use fair trade practises. This is available in powder form.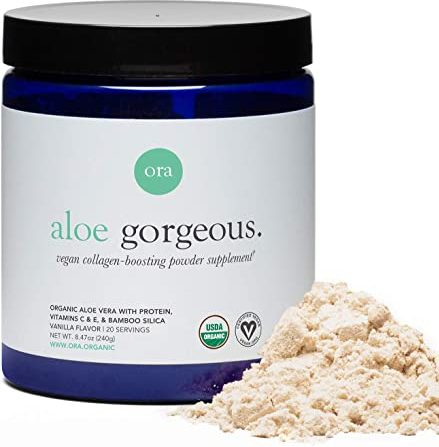 Ora Organic Vegan collagen-boosting Powder contains pea protein for a full amino acid profile, organic vitamin C from acerola cherry to help regulate the synthesis of collagen, vitamin E from sunflowers to protect against oxidative stress in the skin, and silica from bamboo to support structural components in the skin, hair, and nails. This is available in powder form.
Get more stuff like this
Subscribe to our mailing list and get Latest updates
Thank you for subscribing.
Something went wrong.