You probably know to have healthy hair, skin and nails we should have proper collagen production in our body, but with age, this decreases causing Saggy wrinkly skin, hair fall, and weak nails along with other health issues are signs of ageing. To help boost your collagen production, and slow down the ageing process you can consume collagen supplements which are available for plenty in the market.
Collagen is a protein which is naturally found everywhere in the body, as we age the production starts decreasing which in return causes the ageing process. So to prevent these ageing effects and boost your body and skin here is a list of Top 10 Vegan Collagen Boosting Supplements. These are all-natural, plant-based supplements which will boost your collagen production and help you achieve healthy hair, skin and nails that you deserve. These are available in the forms of pills, gummies or powders.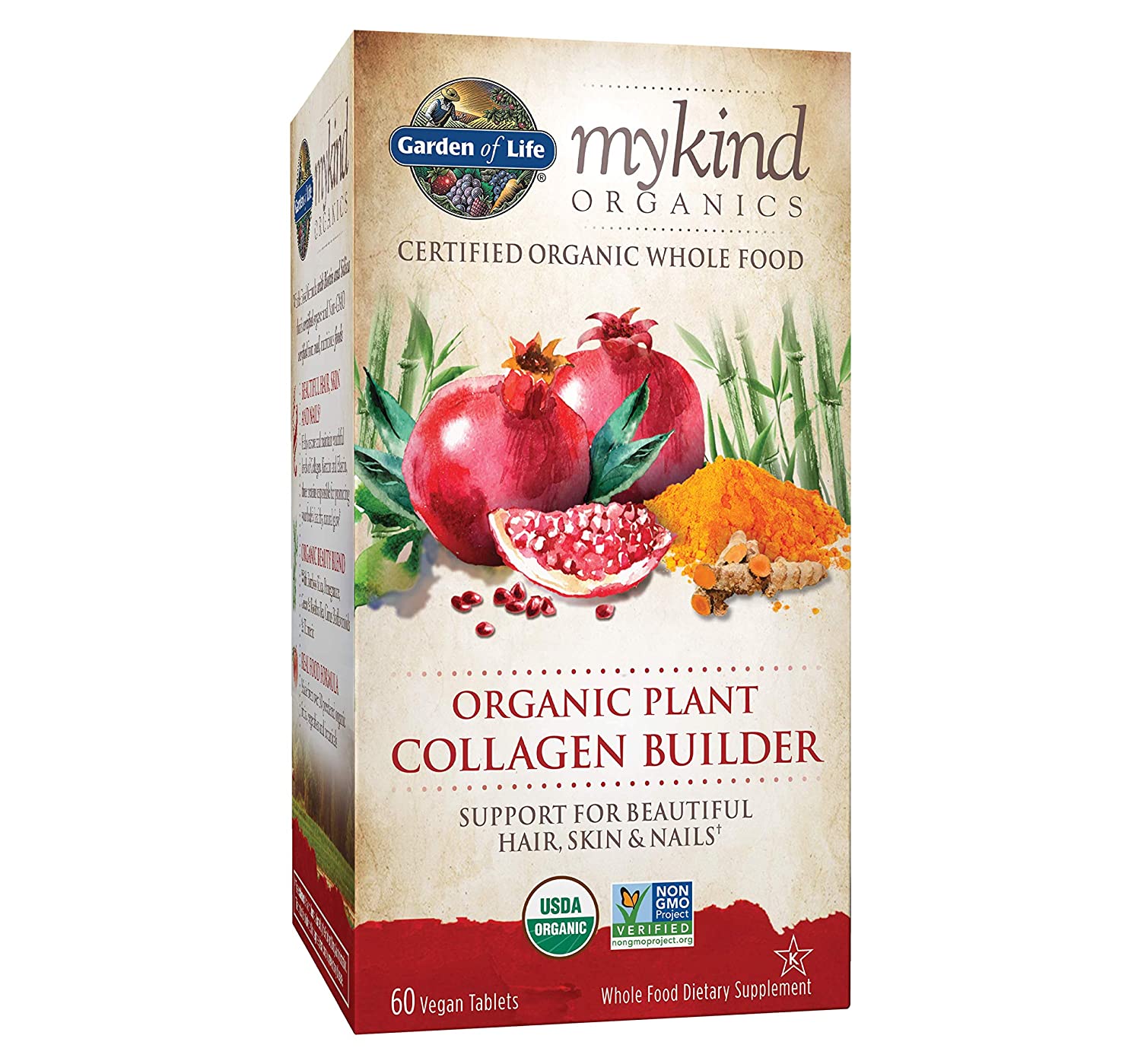 Garden of Life's mykind Organic plant collagen builder helps the body with its natural collagen production. It contains co-nutrients like silica which promotes healthy hair, skin and nails. It also includes High Polyphenolic Pomegranate which helps support skin and health and protects from UV damage. This is available in pill form and is also GMO – Free, Organic and Kosher.